A deficiency balance is the difference between what you owe and what your house is worth or would sell for today if you were to short sale or foreclose. The sale would not net enough money to pay off the debt. You would still be responsible for paying the full balance of the loan. The unpaid amount is called the deficiency and the lender can pursue the borrower for the unpaid balance.
It is always advised to negotiate the deficiency balance in a short sale, rather than let the house foreclose, because the lender can go after you and attempt to collect the whole deficiency amount plus fees and legal costs. In a short sale, the negotiated amount is usually $10,000 or less, and in some cases the negotiator may not ask you for anything. If you do not obtain a waiver of deficiency, in some circumstances, the lender may have 6 months to 6 years to come after you depending on when the loan was originated and if it is a first or second, among other factors, so it is best to negotiate the deficiency as soon as possible and have peace of mind rather than be looking over your shoulder for years.
To learn more about Deficiency Judgments, click here!
For a free legal consultation, call (725) 900-9000
Van Law Firm has helped many in the Las Vegas and Henderson community with foreclosure, short sale, bankruptcy, debt settlement, loan modification, and personal injury.
Please feel free to contact us today so that we may discuss the options that are available to you.
Van Law Firm at 702-529-1011
Client Testimonials
These guys are amazing. Helped me throughout the process. Always there when I need help. Inititailly called a law firm (the one that has lots of ads on the radio), but they declined my case. Van Law Firm accepted my case without a second thought! Kudos to Daniel, my case manager, and Amanda who expedited my payment process. Highly recommended.
Milby Mags
Got in an accident at the beginning of the year and they have been awesome, especially with it being my first accident and me being like this. They have been very communicated, stayed in contact with me the whole time, giving me updates when there were any and even when there weren't and answered any question I had. I would recommend them to anyone. Everyone I have talked to there has been very friendly. I would give them a 10 out of 10.
Ethan Gullet
They made sure that my insurance company covered what I paid for them to which included the gap for my car that was totaled. My medical costs were taken care of and reduced substantially so I was able to get more on my settlement. My case manager, Will Garcia, was always helpful in assisting me and answering any questions I had. They really did an amazing job with my case. I would definitely recommend them to anyone in need of this type of legal help. Most lawyers do not help you with the recovery of the car and rental etc. They are amazing.
Teresa Cuthbertson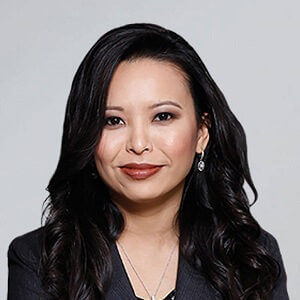 Have you been injured? We can help.
Fill out the form below, and we will get back to you very soon.