A continuous positive airway pressure (CPAP) machine helps sleep apnea patients breathe regularly. While some patients experience health problems during CPAP use, there have been no reports of heart issues.
A study in The Journal of the American Heart Association found that patients reduce their risk of heart failure by using a CPAP machine. However, CPAP machines under a recall by Philips Respironics have a link to cancer. A lawyer from our firm could help you recover damages if you develop health problems due to CPAP usage.
What Is a CPAP Machine?
A CPAP machine is a device patients typically use to help them breathe normally while they sleep. The machine employs mild air pressure to keep a patient's airway open. This is especially important for sleep apnea patients.
Sleep apnea is a health condition in which a patient stops breathing several times during the night because of a block or obstruction in the airway. A pause in breathing can last several seconds up to minutes and can repeat dozens of times, depriving the body of oxygen, including the heart and brain.
For a free legal consultation, call (725) 900-9000
Does a CPAP Machine Hurt or Help Your Heart?
A study found that while CPAP machines did not improve the cardiovascular health of participating sleep apnea patients, the devices did not appear to cause additional heart problems, according to The New England Journal of Medicine. Yet another study in the Journal of the American Heart Association reports that CPAP machines decrease the risk of heart failure, especially in patients over age 60.
A CPAP machine's purpose is to stop your airway from closing while you sleep, preventing you from having a breathing pause that deprives you of oxygen. Oxygen deprivation can harm your heart.
A faulty CPAP machine, however, could harm your heart. Philips Respironics recently recalled millions of CPAP machines because the polyester polyurethane foam inside the device that lessens the sound and vibrations can degrade and release toxic chemicals and carcinogenic particles, which you would breathe in as you sleep.
What Health Problems Can a CPAP Machine Cause?
Faulty CPAP machines can cause an increase in blood pressure, which can worsen heart problems. This rise in blood pressure stems from a bloodstream infection known as acute respiratory distress system (ARDS), which affects the respiratory system. Higher blood pressure can contribute to heart attacks, heart failure, and strokes.
The degrading foam material is also linked to cancers of the kidneys, liver, and stomach. This is primarily why Philips issued a recall.
Click to contact our personal injury lawyers today
Can an Attorney Help If I Think a CPAP Machine May Have Caused My Health Problems?
A product liability lawyer from our firm can recover compensation for damages for you. We can investigate to determine if your CPAP machine is under recall. We can also examine your medical records and discuss your case with medical experts to determine if your health problems stem from your CPAP machine use.
We strongly urge you to see a doctor if you suspect you have any health problems after using a CPAP machine. Early cancer detection could lead to a favorable outcome, and the doctor can also document your health issues and medical treatments.
Additionally, a lawyer from our firm can assess the value of the damages that apply to your case and negotiate with the liable party and their insurer to reach a settlement that adequately covers your losses. If necessary, we could file a lawsuit to recover your damages.
Complete a Free Case Evaluation form now
What Damages Can You Recover in a CPAP Machine Case?
If you have health problems because of a faulty CPAP machine, you might be able to recover compensation for the following:
Medical expenses, such as hospital stays, surgery, chemotherapy, medication, transportation, and medical equipment
Lost income and benefits, including bonuses from promotions, sick leave pay, pensions, and future earning capacity
Home modifications, such as adding a ramp, railings, or equipment you need
Household services, such as hiring someone to clean your house or maintain your yard
Property damage, such as the repair or replacement of your CPAP machine
Pain and suffering, including emotional distress, mental anguish, and impaired quality of life
Your case's value will depend on which damages apply to you, the severity of your health problems, and the dollar amount of financial losses you suffer. Your case could be worth six or seven figures. A lawyer can assess your damages and determine your case's value.
Wrongful Death Damages
We offer our heartfelt condolences if you lost a loved one who developed a health problem after using a CPAP machine. We want to represent you to fight for wrongful death damages. Wrongful death lawsuits typically cover the decedent's medical bills, lost income, and funeral and burial expenses, among other losses.
Is There a Deadline to File a CPAP Machine Lawsuit?
The statute of limitations to file a product liability lawsuit varies from state to state, ranging from two to six years. If you don't file a lawsuit by your case's deadline, you likely will lose your right to seek compensation through the courts.
Our law firm will work to meet all deadlines in your case, including the statute of limitations.
Call Us for Legal Help Today – We Can Review a CPAP Machine Case for Free
While CPAP machines are not known to cause heart problems, a faulty CPAP machine can contribute to heart problems by exposing you to carcinogenic particles and toxic chemicals. CPAP machines can decrease the chances of sleep apnea patients having heart failure, especially if they are over age 60.
However, when a CPAP machine results in health problems, you have the right to recover damages. A lawyer from Van Law may be able to help, and we are ready to talk to you about your case.
For a free consultation or to learn more about CPAP machines and heart problems, contact us today. Our attorneys will fight for your case so you can get the compensation you deserve.
Client Testimonials
These guys are amazing. Helped me throughout the process. Always there when I need help. Inititailly called a law firm (the one that has lots of ads on the radio), but they declined my case. Van Law Firm accepted my case without a second thought! Kudos to Daniel, my case manager, and Amanda who expedited my payment process. Highly recommended.
Milby Mags
Got in an accident at the beginning of the year and they have been awesome, especially with it being my first accident and me being like this. They have been very communicated, stayed in contact with me the whole time, giving me updates when there were any and even when there weren't and answered any question I had. I would recommend them to anyone. Everyone I have talked to there has been very friendly. I would give them a 10 out of 10.
Ethan Gullet
They made sure that my insurance company covered what I paid for them to which included the gap for my car that was totaled. My medical costs were taken care of and reduced substantially so I was able to get more on my settlement. My case manager, Will Garcia, was always helpful in assisting me and answering any questions I had. They really did an amazing job with my case. I would definitely recommend them to anyone in need of this type of legal help. Most lawyers do not help you with the recovery of the car and rental etc. They are amazing.
Teresa Cuthbertson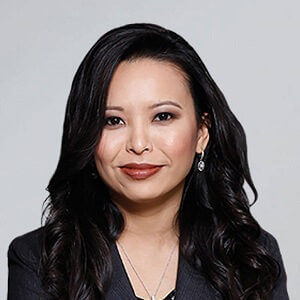 Have you been injured? We can help.
Fill out the form below, and we will get back to you very soon.