Personal Injury Lawyers Serving Centennial Hills Accident Victims
Accidents that result in injuries are stressful occurrences, but victims can feel confident knowing that they have us in their corner. If you're looking for experienced personal injury lawyers in Centennial Hills, we are here to help you in your time of need. Van Law Firm is a full-service, client-focused firm that assists injured Nevadans with all kinds of personal injury and mass tort lawsuits. We have strong ties to our community, which is why we work so hard to defend accident victims and win fair compensation, while holding negligent parties accountable for their wrongdoing.
Although automobile accidents make up the majority of personal injury claims, we work on a diverse range of cases for many different kinds of claims, including but not limited to:
Harmful or defective goods, drugs, and medical devices
Trucking accidents
Car accidents
Fire cases
Premises liability cases (slip and falls, etc.)
Nursing home abuse claims
Motorcycle accidents
Bad faith insurance claims
Workers' Compensation
Wrongful death cases
Uninsured and underinsured motorist accidents
We understand the serious nature of injuries caused by negligence or malicious intention. If you're dealing with catastrophic injuries, it's imperative to have skilled legal representatives on your side. Our personal injury attorneys proudly serve Centennial Hills, NV, and we place a huge emphasis on client service. We know that life is stressful enough without the burden of an injury lawsuit. We can even coordinate arrangements for transportation and conversations, so that there are never any interruptions in communication.
For a free legal consultation with a personal injury lawyer serving Centennial Hills, call (725) 900-9000
Centennial Hills Personal Injury Doctrine
Personal injury claims are also known as torts, under tort law. In a broad sense, the aim of tort law is to compensate accident victims by forcing the party at fault to financially reimburse them for the damages they've suffered. Certain concepts and provisions are applied nationwide, but for the most part each state has its own personal injury doctrine, which is why it is of vital importance to retain an attorney that is licensed and experienced in your particular state so that you are always within compliance. One important provision for Nevada claimants to remember is known as comparative negligence.
When most people think of lawsuits, they envision a head-to-battle with a clear-cut victor and loser. This is not necessarily false, although with comparative negligence, all parties are vulnerable to receiving fault so long as the end percentage totals 100. For example, if Driver X is suing Driver Z, the court could rule that the liability be split 55-45, 62-38, 90-10, or any other combination. Any percentage of fault that is assigned to you will be deducted from your end settlement by the same amount (i.e. 30 percent liability would reduce settlement by 30 percent). This is why having a strong personal injury lawyer is essential. Additionally, any party that is assigned over 50 percent of the blame is barred from receiving any compensation.
Let us evaluate your situation and determine the best path to take to help you achieve your goals. Give our injury attorneys a call today at 702-529-1011.
Centennial Hills Personal Injury Lawyer Near Me (725) 900-9000
The Two Types of Damages Awarded in Nevada Personal Injury Cases
Any legal proceeding in the U.S. is categorized either as civil or criminal–criminal law revolves around crimes, charges, and punishments, whereas civil cases have to do with monetary compensation. Personal injury claims are civil proceedings, and so it is up to the plaintiff's attorney to successfully prove that the opposing party was negligent/ at fault and should pay for compensation. This also highlights the need for claimants to hire an experienced attorney, so that they can recover the most money possible.
As you can imagine, each case will have a unique set of damages and therefore there is no standard criteria for determining an exact settlement. Most settlements involve compensatory damages, which are the most common type. They can include:
Medical care costs
Property damage
Lost wages, damage to future earnings
Disability
Loss of enjoyment
Pain and suffering
Loss of companionship
In rare cases (about 5 percent of total cases), courts may also decide to award punitive damages. These damages are purely fines, with no direct correlation to compensation. They are meant to be a punishment and a warning for others, and most of the time they are levied against individuals and corporations that are known to be very wealthy.
Click to contact our Nevada Personal Injury Lawyers today
How a Personal Injury Lawyer Will Help
Civil laws are complicated and can be hard to understand for the average person. When you seek legal representation as a plaintiff, you will be guided by knowledgeable attorneys who know all of the intricacies of the legal system and local laws. Experienced trial lawyers can best help you receive ample compensation for your injuries and will be able to address any questions or concerns that you may have.
As personal injury lawyers serving Centennial Hills, NV, we fight hard for the locals in our community and will go above and beyond in handling your case by:
Identifying and investigating liable parties or institutions that contributed to your injuries.
Gathering evidence, documentation, and testimonies to illustrate negligence or malicious intent.
Filing a claim against the defendant's insurance and overseeing the progress of the claim.
Handling communications with the defense on your behalf and maintaining strong communication with you.
Representing you in court and/or negotiating a fair settlement amount.
While recovering from your injuries or mourning the loss of a loved one, you should not have to deal with the complex details of a legal case. Let a personal injury attorney from our team work to pursue compensation and hold liable parties accountable.
No obligation consultations are always free.
Let us help you!
We are available 24/7
Complete a Free Case Evaluation form now
Contact the Best Personal Injury Attorneys in Centennial Hills, NV
When you need help dealing with injuries sustained in a Nevada accident, the Centennial Hills personal injury attorneys from Van Law Firm are the best choice to recover the most money possible in the shortest amount of time. With hundreds of 5-star reviews and tens of millions in settlements, our reputation has never been in question. You will be well-served by any personal injury lawyer on our team and benefit from award-winning legal services. Call (702) 529-1011 to experience our award-winning client service for yourself.
Client Testimonials
These guys are amazing. Helped me throughout the process. Always there when I need help. Inititailly called a law firm (the one that has lots of ads on the radio), but they declined my case. Van Law Firm accepted my case without a second thought! Kudos to Daniel, my case manager, and Amanda who expedited my payment process. Highly recommended.
Milby Mags
Got in an accident at the beginning of the year and they have been awesome, especially with it being my first accident and me being like this. They have been very communicated, stayed in contact with me the whole time, giving me updates when there were any and even when there weren't and answered any question I had. I would recommend them to anyone. Everyone I have talked to there has been very friendly. I would give them a 10 out of 10.
Ethan Gullet
They made sure that my insurance company covered what I paid for them to which included the gap for my car that was totaled. My medical costs were taken care of and reduced substantially so I was able to get more on my settlement. My case manager, Will Garcia, was always helpful in assisting me and answering any questions I had. They really did an amazing job with my case. I would definitely recommend them to anyone in need of this type of legal help. Most lawyers do not help you with the recovery of the car and rental etc. They are amazing.
Teresa Cuthbertson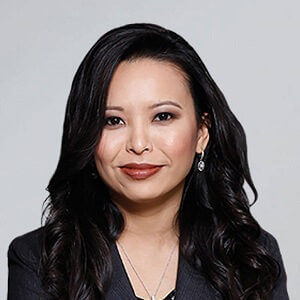 Have you been injured? We can help.
Fill out the form below, and we will get back to you very soon.