Did the Negligence of Another Cause You to Suffer Burn Injuries in a Centennial Hills Accident? Contact Van Law Firm Today
As a personal injury firm, we deal with all different kinds of accident victims, but accidents related to fire and burn injuries can be especially devastating and scarring, both emotionally and physically. Oftentimes, these accidents unfold in a matter of seconds, but the damage can last a lifetime, especially if a victim suffered widespread burn injuries. While fire is not typically our first thought in terms of accident risk, these incidents are all too common: the American Burn Association has said that another fire-related death happens about every three hours. There are also tens of thousands additional fire-related injuries treated in U.S. hospitals each year.
Fortunately for Nevada burn victims, the path to compensation is right around the corner. The trusted team of Centennial Hills fire and burn injury attorneys are ready to help defend your rights and hold liable parties accountable for the damages you and your family have sustained. These cases can be especially challenging and complex, so it's best to get help as soon as possible. Simply give us a call at (725) 900-9000 to set up a free and confidential consultation and case review.
Let us evaluate your situation and determine the best path to take to help you achieve your goals. Give our injury attorneys a call today at 725-900-9000.
For a free legal consultation with a fire and burn injury lawyer serving Centennial Hills, call (725) 900-9000
Examples of Various Nevada Fire and Burn Injuries
Those outside of the personal injury field may not be aware that less than half of all burn injury claims actually feature active flames and fires. The range of potential burn injuries is quite broad, and in our experience so far we've seen a number of different fire and burn-related claims, such as:
Heat and thermal burns
Burns sustained in car accidents
Electrical burns
Fire originating from hazardous or negligent conditions
Fire originating from defective and dangerous products
Thermal burns
Chemical burns
Steam burns and hot water scalds
Radiation burns
Smoke burns
No obligation consultations are always free.
Let us help you!

Call Now:(725) 900-9000

We are available 24/7
Centennial Hills Fire and Burn Injury Lawyer Near Me (725) 900-9000
What are the Differences Between 1st, 2nd, and 3rd Degree Burn Injuries?
As with all accident claims, fire and burn cases will vary dramatically depending on the severity of the injuries involved. Fortunately, these cases are easier than most in terms of grading severity, as there are already three distinct types of burns, those being 1st, 2nd, and 3rd degree. Claimants can certainly be compensated for any burn injury regardless of severity, but the level of compensation may differ. Burns are categorized as such:
First Degree: The phrase "first degree" may be reminiscent of criminal charges, but with regards to burns, they are actually the least severe. For the most part, first degree burns will only affect the outermost surface layer of one's skin, and they are not typically considered to be extremely urgent or life-threatening. However, just to reiterate, claimants can still receive compensation for these injuries, especially if an infection or similar complications make them worse.
Second Degree: Second degree burns are more serious, as they typically damage all layers of skin on and around the burn area. They will likely need prolonged treatment in order to heal properly, and if the burns cover large parts of one's body, they can become very serious.
Third Degree: The most severe burns are categorized as third degree. These often go deeper than the skin and can affect muscles, tendons, and even bodily organs in some cases. Extensive treatment is typically required, including surgeries and skin grafts. Perhaps the most unfortunate aspect of third degree burns is that they usually leave significant scarring.
Click to contact our Centennial Hills Personal Injury Lawyers today
Determining the Liable Parties in a Nevada Burn Injury Claim
Cases involving fire and burn injuries can be notoriously difficult in terms of proving liability, because it can be a challenge to actually identify the guilty party. Suffering burn injuries is always unfortunate, but if there is no one to file a claim against, there is no real hope of recovering proper compensation. As such, the best thing for potential claimants to do is to seek representation from an experienced fire and burn injury attorney.
It typically takes an extensive amount of analysis in order to determine who should be responsible for one's damages in a fire and burn claim. Over the years, we've held a number of different entities accountable for fire claims–here are some of the most common:
Insurers, if they are not offering you the compensation your claim warrants. This includes personal, business, or property insurers.
Business or property owners, if their negligence somehow contributed to your burn injuries.
Construction or repair companies, if they made mistakes during construction or maintenance that subsequently caused your injuries. Electrical and HVAC systems are common examples.
Manufacturers or retailers, if they produced or sold a defective product that caused you to suffer burn injuries. Frequent examples include appliances and smoke detectors.
An individual or group of people, if their actions or inaction contributed to your injuries.
One key aspect of fire and burn cases that is somewhat different from others is the use of expert witnesses. As mentioned above, getting to the root cause of fires or other burn-related problems is a difficult task that requires an expert's eye, and if a fire expert's testimony is favorable to your claim, it significantly increases the chances of success. Medical experts can also be brought in to discuss the effects of burns and other fire-related injuries.
Complete a Free Case Evaluation form now
Need Help With a Potential Burn Injury Claim? Contact Van Law Firm
Fire and burn injuries can develop in seconds, but the effects can last a lifetime. Burn injury victims are often left wondering how they will recover the compensation they need to cover the damages they've sustained, and fortunately, that's where we come in. The experienced team of fire and burn injury attorneys from Van Law Firm are standing by to help, and you need to do is call–we've got the expertise and the tools to tackle any claim. Time is of the essence, so don't wait–call our office nearest you for a risk-free consultation.
Client Testimonials
These guys are amazing. Helped me throughout the process. Always there when I need help. Inititailly called a law firm (the one that has lots of ads on the radio), but they declined my case. Van Law Firm accepted my case without a second thought! Kudos to Daniel, my case manager, and Amanda who expedited my payment process. Highly recommended.
Milby Mags
Got in an accident at the beginning of the year and they have been awesome, especially with it being my first accident and me being like this. They have been very communicated, stayed in contact with me the whole time, giving me updates when there were any and even when there weren't and answered any question I had. I would recommend them to anyone. Everyone I have talked to there has been very friendly. I would give them a 10 out of 10.
Ethan Gullet
They made sure that my insurance company covered what I paid for them to which included the gap for my car that was totaled. My medical costs were taken care of and reduced substantially so I was able to get more on my settlement. My case manager, Will Garcia, was always helpful in assisting me and answering any questions I had. They really did an amazing job with my case. I would definitely recommend them to anyone in need of this type of legal help. Most lawyers do not help you with the recovery of the car and rental etc. They are amazing.
Teresa Cuthbertson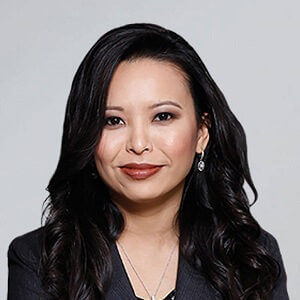 Have you been injured? We can help.
Fill out the form below, and we will get back to you very soon.