Elite Personal Injury Attorneys With Experience
Coming forward with a personal injury or mass tort claim can be a very stressful experience for accident victims. When you're under the scrutiny of opposing insurers and counsel, it may feel like it's you against the world when it comes to recovering compensation. However, when you bring your case to the trusted attorneys from Van Law Firm, you can feel confident knowing that skilled professionals are in your corner.
If you're searching for an experienced personal injury lawyer in Spokane, WA, contact us for a free consultation. We've served local residents for many, many years and have amassed over 500 5-star reviews and over $50 million in settlements. Give us a call today at (360) 200-0000 to see how we can help you.
For a free legal consultation with a personal injury lawyer serving Spokane, call (725) 900-9000
Personal Injury Case Types
We make sure to stay on top of all the newest claims and trends, so that our foundation of practice specialties is always expanding. Common case types that we handle include:
Auto collisions
Defective product / product liability claims
Slips and falls, among other premises liability claims
Bad faith insurance claims
Motorcycle accidents
Workers' compensation
Uninsured and underinsured motorist cases
Trucking collisions
Wrongful death claims
Nursing home and elder abuse
If you're unsure whether or not we can offer you legal representation, the best thing to do is ask. We'll provide transparent feedback.
Additionally, clients from all different walks of life will never feel discriminated against, intimidated, or ridiculed at our firm. Communication is also highly important to us. When practicing personal injury law, it's imperative to maintain constant communication and to never keep a client in the dark with regards to their case activity. This is something we commit to every day.
Spokane Personal Injury Lawyer Near Me (725) 900-9000
Benefits of Hiring a Lawyer
Having a qualified attorney is essential for a number of reasons. Every step of the legal process runs smoother and more efficiently with a professional at the helm. Their knowledge of state doctrine will be invaluable, and they will have the skill to build a strong case and give you the best chance at winning maximum compensation. Personal injury lawyers handle a multitude of important tasks to build your case, including:
Identifying the responsible party or parties, whether it's an individual, company and/or government municipality.
Securing evidence such as phone records, video, police reports, witness testimonies, insurance company communications, and other documentation.
Filing claims, handling paperwork, and ensuring deadlines are met based on their knowledge of the statute of limitations.
Furthermore, statistics show that those who hire lawyers receive higher settlement amounts. Our personal injury attorneys in Spokane are incredibly skilled at negotiating settlements. They know the tactics that insurance companies use to try and minimize the value of personal injury claims, and they know how to effectively counter these attempts. If a fair settlement is not reached, they will represent you in court to pursue financial retribution.
Click to contact our Nevada Personal Injury Lawyers today
What Is Comparative Fault in a Lawsuit?
It's important to be truthful with your lawyer so that they can argue your case as effectively as possible. One such question you should answer truthfully is "were you partially at fault?" This is not an accusation, it merely has to do with the comparative fault laws that certain states have, Washington included.
According to the comparative fault principle, everyone is eligible to receive fault, regardless of plaintiff/defendant status. The percentage of fault you are assigned will be redacted from your settlement in equal amounts (10 percent fault = 10 percent redacted), and the party with the highest overall percentage of fault cannot recoup any compensation even if they are the most injured. Legally, this is referred to as comparative fault.
An experienced Spokane personal injury lawyer will give you the best chance to win higher financial compensation. Having an attorney is also particularly important if the responsible party is denying guilt or attempting to place the blame on you.
Let us evaluate your situation and determine the best path to take to help you achieve your goals. Give our injury attorneys a call today at(360) 200-0000.
Complete a Free Case Evaluation form now
Types of Accident Injuries
We've successfully represented clients with serious and catastrophic injuries, including types that have resulted in permanent disability. A range of different types of injuries can occur in what might seem like simple accidents. Some examples include:
Back and neck injuries
Spinal cord injuries
Broken bones
Burns
Traumatic Brain Injuries (TBI)
Nerve damage
Paralysis
Disfigurement
Hearing or vision impairment
Whether surgical or non-surgical, medical expenses can add up. In some cases, physical therapy or other long-term treatments may be required for the injured party. This is a financial burden that one should not have to face alone. If you have been hurt in an accident, do not risk having your losses undervalued and minimized by others who are only looking out for their own best interests. Choose a personal injury lawyer in Spokane, WA who will fight for you.
How Much Compensation am I Eligible to Receive?
The size and scope of the damages you will be able to recoup will depend on two factors: 1) the severity of your injuries, and 2) the skill level of your attorney. If your injuries are minimal, chances are even the best attorney will recover only basic compensation. However, as the severity increases, it opens the door for numerous other non-economic forms of damages. That is assuming, of course, that your attorney has the proper experience.
Damages are typically categorized as either compensatory or punitive. Punitive damages are very rarely awarded, and so they are not usually a main point of contention. They are awarded in cases where the defendant acted especially negligently, but that is up for interpretation, as there is no set criteria in terms of eligibility.
Compensatory damages, on the other hand, encompass all the physical and psychological damages a person can sustain, including but not limited to:
Medical costs
Property damage
Lost wages, damage to future earnings
Disability
Loss of enjoyment
Pain and suffering
Loss of companionship
As a general rule, all damages caused by the negligent party that can be easily quantified–medical bills, lost wages, property damage, etc.–are much easier to recover. Non-quantifiable damages such as pain and suffering and loss of enjoyment are much harder to obtain given their subjective nature. The more evidence you can present, the better, and having a skilled attorney by your side will help your case.
No obligation consultations are always free.
Let us help you!
We are available 24/7
Want the Best Personal Injury Lawyers in Spokane, WA?
Don't wait until it's too late–contact us now to get started on the path toward peace of mind. You deserve fair compensation, and with proper legal representation, you have the best chance of attaining financial retribution. Take the initiative and call the trusted Spokane personal injury attorneys at Van Law Firm today. You're the only one who can make the decision to get help, but once you do, we'll take it from there. Call (360) 200-0000 today.
Client Testimonials
These guys are amazing. Helped me throughout the process. Always there when I need help. Inititailly called a law firm (the one that has lots of ads on the radio), but they declined my case. Van Law Firm accepted my case without a second thought! Kudos to Daniel, my case manager, and Amanda who expedited my payment process. Highly recommended.
Milby Mags
Got in an accident at the beginning of the year and they have been awesome, especially with it being my first accident and me being like this. They have been very communicated, stayed in contact with me the whole time, giving me updates when there were any and even when there weren't and answered any question I had. I would recommend them to anyone. Everyone I have talked to there has been very friendly. I would give them a 10 out of 10.
Ethan Gullet
They made sure that my insurance company covered what I paid for them to which included the gap for my car that was totaled. My medical costs were taken care of and reduced substantially so I was able to get more on my settlement. My case manager, Will Garcia, was always helpful in assisting me and answering any questions I had. They really did an amazing job with my case. I would definitely recommend them to anyone in need of this type of legal help. Most lawyers do not help you with the recovery of the car and rental etc. They are amazing.
Teresa Cuthbertson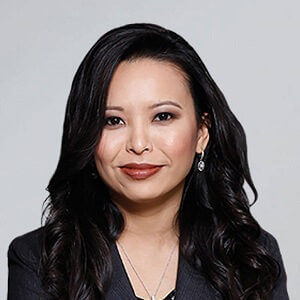 Have you been injured? We can help.
Fill out the form below, and we will get back to you very soon.