Being hurt or injured is never an easy thing. That's why most of us take precautions, like using our seatbelts and keeping our homes free of potential hazards. Unfortunately, everyone isn't so vigilant in regulating their personal behavior, and their negligence can lead to injuries. If you've been hurt due to someone else's negligence, the personal injury lawyers with Van Law Firm can help.
Our legal team helps accident victims get the compensation they deserve. It's not fair that you would pay the bills for an injury you didn't cause. The personal injury attorneys at Van Law Firm want to help you do just that.
Kinds of Personal Injury Cases Van Law Handles
There is a long list of negligent actions a person, government agency, or company can take that could lead to another party being injured. Here at Van Law Firm, we represent accident victims in a wide range of personal injury cases. Our practice areas include:
Car accidents
Motorcycle accidents
Construction accidents
Slip and fall accidents
Product liability cases (e.g., defective product, bad medication)
Reckless use of a firearm
This is only a partial list of the personal injury cases we take. The bottom line is if you're dealing with injuries you didn't cause and you don't know how you're going to pay for them, we can help.
Let us evaluate your situation and determine the best path to take to help you achieve your goals. Give our auto injury attorneys a call today at (360) 200-0000.
For a free legal consultation with a personal injury lawyer serving Nationwide, call (725) 900-9000
What Our Personal Injury Lawyers Can Do for You
Collecting damages after an accident usually requires more than just picking up the phone and asking the negligent party to pay your bills. If you were injured in a vehicle accident or while on someone else's premises (either a business or a private residence), it's very likely you won't be dealing with the vehicle, homeowner, or business owner at all. A liable party will most likely have some type of liability insurance.
That means you'll be trying to collect damages from an insurance company that may try to undervalue or deny your claim. For example, an insurer may try to shift some or all of the blame for your injuries onto you. The insurer will also have its own legal defense team.
That's where a personal injury attorney from Van Law Firm can help. Our lawyers have spent their careers fighting for their client's right to compensation. Often, that starts with proving negligence and liability, and it ends with tough negotiations to help our clients get what they deserve. We fight to recover damages while you focus on your health.
Nationwide Personal Injury Lawyer Near Me (725) 900-9000
Our Personal Injury Lawyers Advocate for Their Clients
Hiring a personal injury lawyer is always a tough decision. The personal injury lawyers at Van Law Firm have been fighting for people like you for more than ten years. During that time, we've been able to collect more than $50,000,000 on behalf of our clients.
Our entire team is fiercely dedicated to fighting for our clients' rights to recover damages after being hurt in an accident. For us, it's not about the dollar amount of the damages we've recovered; it's the pride that comes with knowing we helped people like you put their lives back together after an accident. Nothing makes us happier than getting positive reviews from our clients and our 4.9 rating on Google.
Click to contact our Nevada Personal Injury Lawyers today
Damages in a Personal Injury Case
Any economic expenses related to your accident in a personal injury case are reimbursable. These expenses are known as recoverable damages, and the law gives you the right to pursue the negligent party for those damages. The most common examples of the economic damages a personal injury lawyer can demand on your behalf in a personal injury case include:
Medical bills, including expenses for diagnostic testing, surgery, and rehabilitative care
Lost wages if your accident-related injuries prevented you from working
Reduced earning capacity if you cannot earn your pre-injury income
Economic damages are not the limit of what you can demand. You may also be able to demand compensation for non-economic damages, such as pain and suffering. In some cases, personal injury accidents also cause high levels of stress and mental anguish to accident victims. In severe cases, personal injury accidents can result in a long-term or permanent loss of quality of life.
Wrongful Death Damages
If you lost a loved one in an accident, our wrongful death lawyers can seek compensation for your family, which may include:
Funeral and burial expenses
Loss of inheritance for the money your loved one would have continued contributing
Loss of consortium for the companionship they provided
Their accident-related medical bills
Lost wages if you took time off work to help your loved one
What Is Your Personal Injury Case Worth?
The potential value of your case is unique and dependent on many factors, so it is impossible to make a "blind estimate" of its value without having all the facts. Your medical bills, lost wages, and non-economic damages will all be unique to your situation.
You can tell us about the circumstances surrounding your injury and give us your accident-related medical bills. After we have all this information, we can calculate the potential value of your case and let you know what we would demand in damages on your behalf.
Complete a Free Case Evaluation form now
Let a Personal Injury Attorney From Van Law Handle Your Case
Our personal injury lawyers are dedicated to client service and helping people get through tough situations. The last thing we want is for our clients to worry about incurring further losses. That is why the personal injury attorneys at Van Law Firm handle cases on a contingency basis.
You won't receive a bill unless we win a verdict or collect a settlement! All we want you to do is get better. We will take care of the rest! Reach out to our office for a free consultation.
No obligation consultations are always free.
Let us help you!

Call Now: (360) 200-0000

We are available 24/7
Client Testimonials
These guys are amazing. Helped me throughout the process. Always there when I need help. Inititailly called a law firm (the one that has lots of ads on the radio), but they declined my case. Van Law Firm accepted my case without a second thought! Kudos to Daniel, my case manager, and Amanda who expedited my payment process. Highly recommended.
Milby Mags
Got in an accident at the beginning of the year and they have been awesome, especially with it being my first accident and me being like this. They have been very communicated, stayed in contact with me the whole time, giving me updates when there were any and even when there weren't and answered any question I had. I would recommend them to anyone. Everyone I have talked to there has been very friendly. I would give them a 10 out of 10.
Ethan Gullet
They made sure that my insurance company covered what I paid for them to which included the gap for my car that was totaled. My medical costs were taken care of and reduced substantially so I was able to get more on my settlement. My case manager, Will Garcia, was always helpful in assisting me and answering any questions I had. They really did an amazing job with my case. I would definitely recommend them to anyone in need of this type of legal help. Most lawyers do not help you with the recovery of the car and rental etc. They are amazing.
Teresa Cuthbertson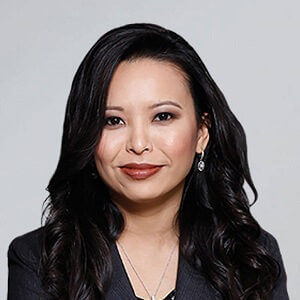 Have you been injured? We can help.
Fill out the form below, and we will get back to you very soon.