Community-Based Personal Injury Firm for Olympia Accident Victims
Van Law Firm is a comprehensive personal injury law firm dedicated to serving accident victims both in Olympia and all throughout the state of Washington. We have the tools and the staff necessary to effectively cover all the various types of mass tort and personal injury cases. Our lawyers have tallied numerous settlements in excess of a million dollars, and we've accumulated nearly 500 5-star reviews to this point.
We are prepared to handle cases in all practice areas and specialties. Here are just a few of the claims that we are currently pursuing cases for:
Car accidents
Wrongful death claims
Nursing home abuse cases
Workers' Compensation claims
Defective and dangerous drugs or products
Trucking accidents
Premises liability cases
Motorcycle accidents
Bad faith insurance claims
Uninsured and underinsured motorist accidents
We understand that our clients lead busy lives, and so we are always prepared to make accommodations. If you are unable to drive, we can arrange for you to be picked up, and we can even come to you if you are close enough. If you work an alternative schedule, we have staff available to assist you 24/7.
For a free legal consultation with a personal injury lawyer serving Olympia, call (725) 900-9000
Washington Law for Personal Injury Cases
Personal injury cases fall into a category called tort law. Tort law, as a whole, is meant to correct an injustice by forcing the at-fault party to financially compensate the injury victim. There are many possible defendants for a personal injury claim, such as an insurance company, a corporation, or an actual person. Just as with all laws, each state differs in their personal injury doctrine– in Nevada, one such provision is referred to as comparative fault.
Basically, what this means is that the legal liability for a case may not always be given just to one person, but may be spread across all parties involved on a percentage basis. This is important for all claimants to understand, because it means that you may still have to pay even if you were the one who was injured most (for example, the court could rule that the fault be split 75-25, in which case you would still need to deduct that 25 percent from your overall settlement.) However, on the other hand, if you are deemed to be the main party at fault (over 50 percent) you will likely not receive anything back.
Let us evaluate your situation and determine the best path to take to help you achieve your goals. Give our injury attorneys a call today at (360) 200-0000.
Olympia Personal Injury Lawyer Near Me (725) 900-9000
Compensation in Olympia Personal Injury Cases
For those who may not know, all personal injury claims (even wrongful death) are civil proceedings, not criminal, which means that your lawyer will argue for the defendant to pay you a monetary settlement, not to convict them of a crime. At first glance, it may seem impossible to accurately total all of your physical and psychological damages into a single dollar amount, but cases get settled every day, which is why it is of the utmost importance for claimants to seek representation from a trusted personal injury attorney.
Generally, Washington state courts will award what are known as compensatory damages, such as:
Medical costs
Property damage
Lost wages, damage to future earnings
Disability
Loss of enjoyment
Pain and suffering
Loss of companionship
In extreme cases, they may also award fines that are referred to as punitive damages. As their name suggests, these are designed to be a punishment for extremely irresponsible or malicious behavior. Most of the time, they will only be levied if it is believed that the defendant can reasonably pay them, such as a prominent corporation or wealthy individual.
With decades of experience litigating cases in Olympia and negotiating with opposing insurers, we're prepared to take on any case and see it through to the end, even if that means arguing on your behalf in court if a settlement can't be reached. We hire a large percentage of our attorneys straight from insurance defense firms, so that they have a full understanding of their tactics and practices.
No obligation consultations are always free.
Let us help you!

Call Now: (360) 200-0000

We are available 24/7
Click to contact our Nevada Personal Injury Lawyers today
Contact Trusted Olympia Personal Injury Attorneys
When you're in need of legal help in order to recover compensation for accident-related injuries, be sure to call the experienced Olympia personal injury attorneys from Van Law Firm right away for a free consultation to see what your case may be worth. Our clients are like family to us, and with over $50 million recovered thus far, the only question that remains is whether or not you want to get the most money possible. Call (360) 200-0000 to join the VLF family today.
Client Testimonials
These guys are amazing. Helped me throughout the process. Always there when I need help. Inititailly called a law firm (the one that has lots of ads on the radio), but they declined my case. Van Law Firm accepted my case without a second thought! Kudos to Daniel, my case manager, and Amanda who expedited my payment process. Highly recommended.
Milby Mags
Got in an accident at the beginning of the year and they have been awesome, especially with it being my first accident and me being like this. They have been very communicated, stayed in contact with me the whole time, giving me updates when there were any and even when there weren't and answered any question I had. I would recommend them to anyone. Everyone I have talked to there has been very friendly. I would give them a 10 out of 10.
Ethan Gullet
They made sure that my insurance company covered what I paid for them to which included the gap for my car that was totaled. My medical costs were taken care of and reduced substantially so I was able to get more on my settlement. My case manager, Will Garcia, was always helpful in assisting me and answering any questions I had. They really did an amazing job with my case. I would definitely recommend them to anyone in need of this type of legal help. Most lawyers do not help you with the recovery of the car and rental etc. They are amazing.
Teresa Cuthbertson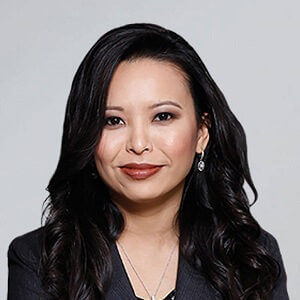 Have you been injured? We can help.
Fill out the form below, and we will get back to you very soon.