Pursuing justice after a sexual assault is a deeply personal and challenging experience. You don't want just anybody handling a matter like this; you want a lawyer who handles these cases with compassion, empathy, and a comprehensive knowledge of state law. You want an Olympia personal injury lawyer from Van Law.
When we take on your case, we prioritize your needs above all else. We take the time to learn your story, understand your legal options, and pursue financial justice from the responsible party. We have experience pursuing cases against educational institutions, religious organizations, and individuals.
We offer free consultations to survivors of sexual assault throughout Olympia and the surrounding regions. Call now to start your free, confidential case evaluation.
Our Olympia Sexual Assault Lawyers Advocate for Survivors
At Van Law, our Olympia sexual assault attorneys understand that no amount of compensation can undo the pain and suffering you experienced. However, it can serve to hold the perpetrator financially accountable for their abuse, allowing you to focus fully on your well-being.
We know that peace of mind is priceless––and that's exactly what our firm intends to offer. For many, this is an essential part of their emotional recovery.
What Types of Damages Are Recoverable in an Olympia Sexual Assault Case?
When our attorneys pursue compensation for sexual abuse survivors in Olympia, recoverable damages include:
Past and current care expenses, including physical and mental health care
Past and current income losses and diminished ability to earn for time missed working
Past and current pain and suffering, including emotional distress
This is just a snapshot of the compensable losses in your case. The specific damages you can recover (along with their values) depend on what you experienced and will continue to experience due to the assault.
For a free legal consultation with a sexual assault lawyer serving Olympia, call (725) 900-9000
How Our Sexual Assault Lawyers in Olympia, WA, Help Clients Get Justice
At Van Law, our Olympia attorneys fight to recover compensation for injured clients. This allows us to hold the at-fault parties financially responsible.
As our client testimonials show, our previous clients appreciate our dedication to handling each case like it is our only one. We provide personalized care and support throughout the legal process, in addition to the tasks required to manage the case.
We build your case by:
Gathering evidence
Documenting recoverable damages and calculating their values
Managing all communications with the involved parties
Negotiating a fair settlement agreement when possible
Filing a personal injury lawsuit when necessary
Representing your best interests and fighting for fair compensation
We are a contingency fee firm. We provide no-cost initial case consultations and begin work on the case with no out-of-pocket payment. We use our firm's resources to fund our investigations and pay for other fees. You do not pay unless we win your case.
Olympia Sexual Assault Lawyer Near Me (725) 900-9000
Our Sexual Assault Attorneys in Olympia, WA, Can Explain Your Legal Options
When it comes to legal options for sexual assault survivors in Washington State, our team understands that many people view the criminal justice system as the only way to get justice. This isn't always the case, however. Bringing a civil case against a perpetrator of sexual assault may not put them in jail, but it can work towards earning you some of the justice you deserve in your case.
You Have Financial Recovery Options, Even If the Other Party Is Not Convicted
Under Washington State law, WAC 478-121-150, sexual assault occurs any time there is unwanted sexual contact. This could include sexual contact without the other party's full consent, with a minor, or with someone who could not consent for another reason.
Getting a conviction in these cases can be difficult. This is especially true when time has passed after the assault and before charges were filed.
However, it is important to note that the person who assaulted you does not need to be convicted for you to recover compensation. To recover compensation, we must show it is more likely than not that the parties we accuse caused or allowed you to suffer harm.
The liable parties in these civil cases include not only the perpetrator but also any organization or institution that allowed the abuse to occur under its oversight. For example, we often pursue cases against schools, clubs, or churches for clients who endured childhood sexual abuse by adults trusted with their care.
Click to contact our Olympia Personal Injury Lawyers today
Understand Your Options With Help from an Olympia Sexual Assault Attorney
At Van Law, our attorneys aim to empower sexual assault survivors who come to us and share their stories. Our compassionate team handles these cases regularly and works to make it as easy and stress-free as possible for survivors.
When you trust us with your case, we will take the necessary steps to build a case against the at-fault parties and fight for the compensation you deserve. We could recover compensation:
In a negotiated settlement; or,
In mediation or arbitration; or,
In a civil trial.
Washington State has deadlines for filing a lawsuit based on sexual assault or childhood sexual abuse. Under RCW 4.16.340, those who endured sexual abuse as children have extra time since they often do not recognize that they were abused until later on. Yet, no matter their age, survivors of sexual assault and abuse should act quickly if they are considering taking legal action.
Our Washington State sexual abuse lawyers can assess your options for free today. Here, you can learn about the potential timeline for suing the parties who harmed you, along with other relevant matters.
Complete a Free Case Evaluation form now
Discuss Your Options With Our Olympia, WA, Sexual Assault Team for Free
Van Law provides free legal consultations for sexual assault survivors in Olympia, WA. We can review your legal options with you based on the case facts during this confidential conversation.
Contact us now to get started with our expert legal team. Let us work with you to earn you the highest compensation we can.
Client Testimonials
These guys are amazing. Helped me throughout the process. Always there when I need help. Inititailly called a law firm (the one that has lots of ads on the radio), but they declined my case. Van Law Firm accepted my case without a second thought! Kudos to Daniel, my case manager, and Amanda who expedited my payment process. Highly recommended.
Milby Mags
Got in an accident at the beginning of the year and they have been awesome, especially with it being my first accident and me being like this. They have been very communicated, stayed in contact with me the whole time, giving me updates when there were any and even when there weren't and answered any question I had. I would recommend them to anyone. Everyone I have talked to there has been very friendly. I would give them a 10 out of 10.
Ethan Gullet
They made sure that my insurance company covered what I paid for them to which included the gap for my car that was totaled. My medical costs were taken care of and reduced substantially so I was able to get more on my settlement. My case manager, Will Garcia, was always helpful in assisting me and answering any questions I had. They really did an amazing job with my case. I would definitely recommend them to anyone in need of this type of legal help. Most lawyers do not help you with the recovery of the car and rental etc. They are amazing.
Teresa Cuthbertson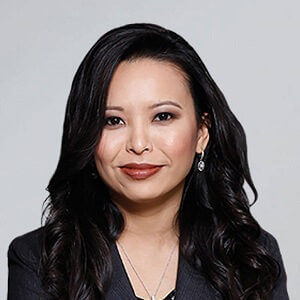 Have you been injured? We can help.
Fill out the form below, and we will get back to you very soon.