At Van Law, we recognize the immense courage it takes for you as a survivor to step forward and seek justice. Our dedicated team of Washington personal injury lawyers is deeply committed to providing compassionate and professional legal representation for survivors like you in Bellevue, Washington. Ensuring your rights are upheld and guiding you through every step of the legal journey, we aim to be the support you deserve in these trying times.
Pursuing Civil Damages After a Bellevue Sexual Assault
Facing the aftermath of a traumatic experience can be incredibly challenging, but it's essential to know that justice is within your reach. As a survivor of sexual assault, not only do you have the right to see your assailant face criminal consequences, but you also have the power to seek a personal sense of justice through monetary compensation.
While the criminal court system aims to penalize the offender, its penalties may not always feel like direct justice for you. That's where the civil court steps in.
Through a civil lawsuit, you have the opportunity to hold the perpetrator financially accountable for the trauma and damages you've endured. This pathway allows you to advocate for your own healing and restitution, ensuring your voice is heard and your rights are upheld. Always remember you are not alone in this pursuit of justice, and there are legal avenues designed specifically to champion survivors like you.
For a free legal consultation with a Personal Injury lawyer serving Bellevue, call (725) 900-9000
Recoverable Damages in Bellevue Sexual Assault Cases
Sexual assault cases in civil court have the same kinds of monetary damages available to the victim as other personal injury claims do. Every personal injury case, including civil sexual assault cases, is unique. The specific types of damages you can pursue in your claim will depend on your situation.
Here are some of the categories of monetary damages we have won for our civil sexual assault clients:
Lost wages

A victim of a sexual assault might be unable to work while recuperating from their wounds and the traumatic experience. If someone misses paychecks during that time, they can include that financial loss in their claim.
Future lost wages

When a person cannot make as much income as before the attack, they might have a claim for lost future income.
Medical expenses

When a person suffers injuries that were someone else's fault, they can usually seek to recover the reasonable cost for treating their injuries. After a sexual assault, the victim might incur expenses for physical wounds and emotional trauma.
Future medical bills

Some severe wounds and trauma require ongoing treatment for months or years. We might be able to add to your damages the estimated cost of the future treatment your doctors anticipate that you will need.
Pain and suffering

"Pain and suffering" refers to the physical discomfort and emotional distress you endured because of the sexual assault.
Mental anguish

After a harrowing experience like a sexual assault, many survivors report that they have had mental anguish for years.
Reduced quality of life

Even after the physical wounds heal, the psychological scars can haunt a survivor for a lifetime. With chronic depression, a sense of hopelessness, overwhelming sadness, post-traumatic stress disorder (PTSD), and nightmares, survivors can suffer profound loss of the enjoyment of life.
Your sexual assault attorney in Bellevue, WA, can talk with you about the categories of monetary damages that could be available under your circumstances.
Bellevue Sexual Assault Lawyer Near Me (725) 900-9000
Seeking Justice: How Van Law Champions Your Civil Case
Navigating the intricacies of the legal system after a traumatic event can be overwhelming. Still, with a Bellevue sexual assault lawyer, you're empowered to pursue the justice you deserve.
While the outcome of the criminal proceedings is crucial, it's vital to understand that it doesn't define your pursuit of justice in a civil case. At Van Law, we recognize that criminal and civil proceedings operate under different laws and rules. The choices made by prosecutors – whether to proceed to trial, negotiate a plea, or even drop the charges – are outside your control. However, that shouldn't deter you from seeking recompense for the trauma you've experienced.
Even if the assailant doesn't face jail time, they can still be held financially accountable for the harm they've inflicted upon you. Collaborating with us offers you a genuine chance at justice, closure, and healing, regardless of the criminal case's outcome. Always remember: your fight for justice doesn't end in the criminal court; with our firm at your side, we'll tirelessly advocate for your rights and the justice you deserve.
Click to contact our personal injury lawyers today
Services We Provide for Our Bellevue Sexual Assault Survivors
When a Van Law sexual assault lawyer handles your case, all that you need to worry about is getting better and rebuilding your life. We take care of everything else.
Here are some of the services we provide for our sexual assault clients:
We perform a thorough investigation to gather evidence against the defendant and uncover whether additional parties might have some liability for the sexual assault

We explain the legal process and what you can expect

We negotiate for a fair settlement of your sexual assault case

We calculate the financial value of your case

We file a lawsuit, if appropriate, and take the case to trial

We stay on top of the procedural rules that apply to your case, such as

Washington

's statutes of limitations. The details of your case will determine how long you have to act, but adult victims of sexual assault typically have three years to act, per

RCW 4.16.080
These are but a few examples of the many tasks we perform for our sexual assault clients.
Complete a Free Case Evaluation form now
Securing Representation from a Sexual Assault Lawyer is Possible
At Van Law, we believe that everyone deserves quality legal representation regardless of their financial situation. That's why we offer our services on a contingency fee basis for civil sexual assault cases in Bellevue. This means there are no upfront or hourly charges; our compensation is derived from a portion of the settlement or court award you receive.
We stand by our commitment to your cause. In the rare event that a favorable outcome isn't achieved, our no-fee guarantee ensures you owe nothing. Contact us for a detailed discussion about how we prioritize your justice without burdening you financially.
How to Get Legal Help from a Bellevue Sexual Assault Attorney on Your Claim
Recovery after surviving a sexual assault is paramount, and you shouldn't bear the added weight of legal battles alone. At Van Law, our Bellevue sexual assault lawyers are dedicated to ardently championing your rights, ensuring you receive the compensation you rightfully deserve while you prioritize healing and self-care.
We invite you to start this journey with us through a complimentary consultation. Don't wait too long to contact us, however, because the time to file your case could be running out! Reach out today, and let's discuss your path forward together.
Client Testimonials
These guys are amazing. Helped me throughout the process. Always there when I need help. Inititailly called a law firm (the one that has lots of ads on the radio), but they declined my case. Van Law Firm accepted my case without a second thought! Kudos to Daniel, my case manager, and Amanda who expedited my payment process. Highly recommended.
Milby Mags
Got in an accident at the beginning of the year and they have been awesome, especially with it being my first accident and me being like this. They have been very communicated, stayed in contact with me the whole time, giving me updates when there were any and even when there weren't and answered any question I had. I would recommend them to anyone. Everyone I have talked to there has been very friendly. I would give them a 10 out of 10.
Ethan Gullet
They made sure that my insurance company covered what I paid for them to which included the gap for my car that was totaled. My medical costs were taken care of and reduced substantially so I was able to get more on my settlement. My case manager, Will Garcia, was always helpful in assisting me and answering any questions I had. They really did an amazing job with my case. I would definitely recommend them to anyone in need of this type of legal help. Most lawyers do not help you with the recovery of the car and rental etc. They are amazing.
Teresa Cuthbertson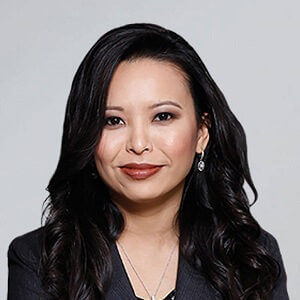 Have you been injured? We can help.
Fill out the form below, and we will get back to you very soon.