Were You Injured By Another in a Bellevue Accident?
Most of us believe strongly in common courtesy and looking out for each other, however those sentiments do not apply to everyone. Every day, the negligence of others puts more Bellevue residents at risk. The good news for Washington accident victims is that Van Law Firm is always standing by ready to help. Our expertise and dedication to client service have made us the most respected and fastest-growing law firm in the state. Call (360) 200-0000 when it's time to protect your rights.
Our commitment to keeping up-to-date with the latest claims and developments is just one of factors that has contributed to our continued success and growth. Our team of attorneys has a wide range of practice specialties, and we are constantly looking for new cases, including but not limited to:
Auto accidents
Mass torts
Uninsured and underinsured motorist claims
Wrongful death cases
Slip and falls
Product liability claims
Nursing home abuse
Motorcycle accidents
Premises liability claims
Trucking accidents
Bad faith insurance claims
Workers' Compensation
Here at VLF, we have a simple rule: help all people, all the time. Accidents don't discriminate, and we regularly assist victims of all ages, races, religions, sexualities, and genders. If you bring your case to us, you will never experience discrimination or disrespect. We've been dedicated to client service since our inception, and with over 500 5-star reviews, that service is always on display.
For a free legal consultation with a personal injury lawyer serving Bellevue, call (725) 900-9000
Compensation for Bellevue Accident Victims
On paper, personal injury claims are simple: recover enough reimbursement to fully cover your damages, and go on your merry way. However, in practice this is extremely difficult–you will need an attorney's help if you hope to recover as much compensation as possible. If you choose to try and do it alone, you will recover over only about one-third of what you would with a lawyer's help, and that's assuming you are able to recover anything at all
A good attorney will help you recover multiple forms of damages, which are generally classified as either compensatory or punitive. Punitive damages are designed purely as a punishment, and most claimants can disregard them for the most part. Less than 10 percent of cases include punitive damages, and for the most part, only deaths or severe injury will warrant them. Compensatory damages, on the other hand, encompass all of a plaintiff's physical and psychological damages. The most common form of compensatory damages include:
Medical costs
Property damage
Lost wages, damage to future earnings
Disability
Loss of enjoyment
Pain and suffering
Loss of companionship
As a general rule, damages are heavily reliant on evidence and argument. Economic damages such as medical expenses will always be simpler to collect than non-economic ones because they can be easily tracked and tallied. The subjective nature of most non-economic damages like pain and suffering makes it so that they are never guaranteed. Any attorney who does make guarantees about damages should be avoided.
Let us evaluate your situation and determine the best path to take to help you achieve your goals. Give our injury attorneys a call today at (360) 200-0000.
Bellevue Personal Injury Lawyer Near Me (725) 900-9000
Always Discuss Your Own Potential Level of Fault
Honest and truthful communication is an essential part of any client-attorney relationship. Attorneys need as much information as possible in order to effectively argue on your behalf, and false or misleading information will only hurt your case in the long run. Out of all the questions, you might be asked, one of the most important relates to your own potential level of fault.
The reason why this question is important is because it directly relates to a set of laws known as comparative fault. In Washington, all parties involved in a civil case may be assigned a portion of the fault. This is done using percentages that add up to 100 in the end, and if you are assigned a percentage of fault, your end settlement will be reduced by an equal amount. The party with the highest level of fault cannot receive any compensation. It's best to discuss these things with your attorney before you get caught off-guard.
No obligation consultations are always free.
Let us help you!

Call Now: (360) 200-0000

We are available 24/7
Click to contact our Nevada Personal Injury Lawyers today
Don't Hesitate, Call VLF Today
If you've been injured at the hands of another in a Bellevue accident, your path to recovery will only get more difficult the longer you wait. Instead, take the first step toward protecting your rights by calling the personal injury attorneys from Van Law Firm today. We will negotiate maximum compensation on your behalf so that you can focus on getting your life back on track. Call (360) 200-0000 now.
Client Testimonials
These guys are amazing. Helped me throughout the process. Always there when I need help. Inititailly called a law firm (the one that has lots of ads on the radio), but they declined my case. Van Law Firm accepted my case without a second thought! Kudos to Daniel, my case manager, and Amanda who expedited my payment process. Highly recommended.
Milby Mags
Got in an accident at the beginning of the year and they have been awesome, especially with it being my first accident and me being like this. They have been very communicated, stayed in contact with me the whole time, giving me updates when there were any and even when there weren't and answered any question I had. I would recommend them to anyone. Everyone I have talked to there has been very friendly. I would give them a 10 out of 10.
Ethan Gullet
They made sure that my insurance company covered what I paid for them to which included the gap for my car that was totaled. My medical costs were taken care of and reduced substantially so I was able to get more on my settlement. My case manager, Will Garcia, was always helpful in assisting me and answering any questions I had. They really did an amazing job with my case. I would definitely recommend them to anyone in need of this type of legal help. Most lawyers do not help you with the recovery of the car and rental etc. They are amazing.
Teresa Cuthbertson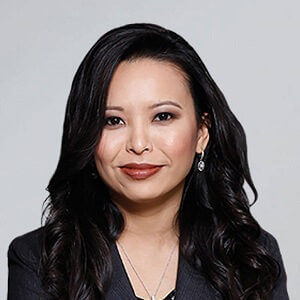 Have you been injured? We can help.
Fill out the form below, and we will get back to you very soon.