The Most Trusted Personal Injury Lawyers for Boulder City Locals
At Van Law Firm, we understand that it is extremely difficult to maintain a positive attitude after being involved in an accident that was the fault of another. The injuries you sustain can be very painful and expensive, not to mention any damages to your car or property. Thankfully, local residents can feel safe knowing that the most respected and skilled team of personal injury attorneys is right around the corner. Call (725) 900-9000 now for more info.
Our award-winning legal staff is as versatile as any personal injury practice in the nation–we are always keeping up with the latest cases and claims, so that we can provide the best legal services possible. If you want an experienced personal injury lawyer in Boulder City, NV, choose Van Law Firm. We fight to hold the liable parties accountable and work hard to get our injured clients fair compensation. If you're ever unsure about the validity of your case, just ask! We offer free initial consultations and will be transparent in letting you know if we can provide legal representation for your case.
For a free legal consultation with a personal injury lawyer serving Boulder City, call (725) 900-9000
Types of Personal Injury Law Cases
While motor vehicle accidents account for most personal injury cases, there are many other circumstances that can result in injury claims. Defective products, trip and falls, assault, dog bites, and other situations that can cause life-altering injuries all fall under this umbrella. Wrongful death is also included in this category. When another person's negligence leads to an injury or fatality, the hurt party or their family may be entitled to financial compensation.
After decades of experience in personal injury and mass tort litigation, our staff has a strong track record of winning ample compensation for our clients. We've always placed client service at the center of our operations. When you work with us, you'll never be in the dark when it comes to your case, as we make it a policy to contact all clients at least once a month regardless of case activity. Our personal injury lawyers in Boulder City, NV, can also make accommodations if need be, including transportation arrangements.
Boulder City Personal Injury Lawyer Near Me (725) 900-9000
Things to Keep in Mind
Occasionally, personal injury litigation as a whole is referred to as "restorative justice," meaning that it attempts to rectify an injustice by forcing the guilty party to pay compensation for the injuries that resulted from said injustice. As is the case with almost all legal matters, the specific guidelines for personal injury cases are different depending on the state. That is why it is of critical importance to always hire a personal injury attorney who is licensed to practice in your jurisdiction, so that there are no errors in compliance or argument. For Boulder City claimants, the most important rule to remember is known in Nevada as modified comparative negligence.
Click to contact our Nevada Personal Injury Lawyers today
How Comparative Negligence Works When Determining Liability
In broad terms, modified comparative negligence makes it so that every party on either side of proceedings can receive a portion of the fault, so long as the percentage totals equal 100 in the end. Let's say, for example, that Bob and Jill are suing Dave for damages after getting in a car accident. Instead of simply saying yes or no as to Dave's guiltiness, the courts could also assign blame to both Bob and Jill in any combination, such as 65 percent to Dave, 20 percent to Bob, and the remaining 15 percent to Jill. Any fault that is assigned to you is taken from your end settlement by the same percentage (30 percent fault would reduce settlement by 30 percent). Anyone with over 50 percent of the fault cannot recover any compensation.
Let us evaluate your situation and determine the best path to take to help you achieve your goals. Give our injury attorneys a call today at 725-900-9000.
Complete a Free Case Evaluation form now
Compensatory and Punitive Damages in Nevada
Although it is definitely possible for a personal injury case to run concurrently with a criminal case (such as a drunk driving or wrongful death claim), personal injury claims are concerned with whether the plaintiff will be awarded damages. Legally, then, it is the plaintiff's responsibility to prove that the defendant acted wrongfully and that they should pay damages as a result. This is no small task, and if you don't hire a qualified personal injury attorney in Boulder City, NV, you will almost certainly settle for less than you deserve.
Damages are divided into two categories, compensatory and punitive. Compensatory damages are by far the most common, as they pertain to the physical and psychological injuries that one has incurred. They typically include:
Medical costs
Property damage
Lost wages, damage to future earnings
Disability
Loss of enjoyment
Pain and suffering
Loss of companionship
Punitive damages, by comparison, are far more rare–less than 10 percent of cases will even debate them. They are reserved for the most extreme cases with terrible consequences, such as multiple deaths, serious illnesses and disabilities, etc. Oftentimes, the financial ability of the defendant will be taken into account, as wealthier individuals and businesses are more likely to be hit with these steep fines.
Bring Your Case to the Best Firm in Boulder City
If you're struggling with painful injuries and rising medical bills after being injured by a negligent driver or another liable party, contact the trusted team of Boulder City personal injury lawyers from Van Law Firm today to see what your case may potentially be worth. We've been helping injured Nevadans get their lives back on track for nearly 10 years now, and with over 500 5-star reviews so far, we don't plan on slowing down anytime soon. Call (725) 900-9000 now to learn more.
Client Testimonials
These guys are amazing. Helped me throughout the process. Always there when I need help. Inititailly called a law firm (the one that has lots of ads on the radio), but they declined my case. Van Law Firm accepted my case without a second thought! Kudos to Daniel, my case manager, and Amanda who expedited my payment process. Highly recommended.
Milby Mags
Got in an accident at the beginning of the year and they have been awesome, especially with it being my first accident and me being like this. They have been very communicated, stayed in contact with me the whole time, giving me updates when there were any and even when there weren't and answered any question I had. I would recommend them to anyone. Everyone I have talked to there has been very friendly. I would give them a 10 out of 10.
Ethan Gullet
They made sure that my insurance company covered what I paid for them to which included the gap for my car that was totaled. My medical costs were taken care of and reduced substantially so I was able to get more on my settlement. My case manager, Will Garcia, was always helpful in assisting me and answering any questions I had. They really did an amazing job with my case. I would definitely recommend them to anyone in need of this type of legal help. Most lawyers do not help you with the recovery of the car and rental etc. They are amazing.
Teresa Cuthbertson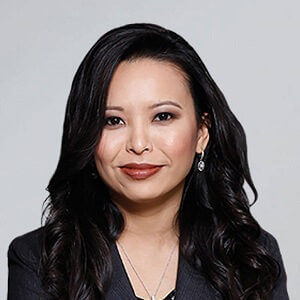 Have you been injured? We can help.
Fill out the form below, and we will get back to you very soon.