Injuries can be painful and create a great deal of inconvenience in your life. If you suffered a severe injury in Yakima, your daily routine could permanently change. While any type of injury is challenging to adjust to, your suffering can be worsened if another party caused your accident or losses.
If you think someone else caused your injury, we can help you pursue financial recovery. It is even possible to recover financial compensation. A Yakima personal injury lawyer from Van Law can discuss your legal options with you and help you understand the steps you can take next. You can reach out to us today for a free consultation.
Hiring a Yakima Injury Lawyer in Your Fight for Justice
If you hire a lawyer in your legal fight for justice, there are many possible benefits, such as:
Lawyers can help give you peace of mind by knowing that legal professionals are by your side. This can put you at ease during an already vulnerable and uncertain time.

If this is your first injury case, you likely have questions about the insurance claim or lawsuit process. Having a team of lawyers available to answer your questions and walk you through each step is invaluable.

Our legal team can evaluate the events leading up to your injury to help identify proof that another party was liable.

Lawyers can manage your expectations for how much compensation you could recover, which can help you plan for life after your accident or injury.

Hiring a lawyer means you will have a team to help you track legal deadlines and assist with filling out and properly filing paperwork to ensure your case stays on track and you have a fair shot at compensation.
Finding a Professional Legal Team to Handle Your Case
If you have decided it is in your best interest to hire a lawyer, the next step is to find the right team. Finding the right fit could make or break your case and affect your future. Many injury victims like you are searching for a personal injury lawyer in the Yakima area with experience and a history of getting the job done and winning cases.
At Van Law, we pride ourselves on being professionals. In fact, our unique blend of experience, dedication, and client results is what makes us one of the most highly-rated law firms serving various practice areas in the Yakima area. Ourtestimonialsshow that we are serious about fighting for the justice of our clients in each and every case.
Legal Fees
If you are worried about legal fees, you are not alone. Many lawyers charge hourly for their services, so the more time your case takes to prepare for or mitigate, the higher your final bill could be. Thankfully, many lawyers and law firms work on contingency and waive legal fees unless or until you win your case. Because the compensation you recover could exceed legal fees, it can still make sense for you to look into hiring a lawyer.
For a free legal consultation with a personal injury lawyer serving Yakima, call (725) 900-9000
How a Yakima Injury Accident Can Change Your Life
A personal injury can change your life dramatically. You could be impacted financially, emotionally, and of course, physically. While losses can vary in terms of severity, the fact is that you do not deserve to bear the brunt of an injury for a loss that was preventable or possibly caused by another party. Compensation is legally available for wrongfully injured victims as a means to account for an unfair loss.
Recoverable Compensation if You Win Your Case
Unintentional injuries result in millions of visits to healthcare providers each year, as theCenters for Disease Control and Prevention (CDC)reports. If you were the victim of a preventable injury, you could qualify for compensation. Various types of compensation in personal injury cases could come in one or more of the following forms:
Reimbursement for any medical expenses you incurred at the time of your accident or after an event

Damages for a loss to your personal property

Reimbursement for any legal fees you accumulated while filing a claim

Compensation for the emotional suffering you and your family experienced

Compensation in wrongful death cases

Compensation for any lost wages you missed out on due to an injury that was not your fault

Compensation for any dependents whose lives were changed by your accident
See a Doctor After an Accident
Make sure you seek medical treatment after any type of accident. Our personal injury attorneys in Las Vegas can use your medical records to establish your losses and ensure you seek fair compensation. We can account for both your current and future accident-related losses, including long-term care if you suffered a permanent impairment.
Furthermore, an insurer may try to undervalue or deny your claim if you refuse medical treatment or fail to follow through with your prescribed treatment plan. They may try to argue that you contributed to your losses. Protect your health and your case for compensation by seeing a doctor right away.
Examples of Personal Injury Cases
Personal injury cases can cover a wide range of possible situations. Any type of injury could qualify, but some common examples of cases may include:
Injuries at work

Vehicle, pedestrian, and cycling accidents occurring on the road

Victims of assault or violent crimes

Accidents that occur on the property of a party, which can include a business, public space, a person you know, and more

Injuries occurring during recreational activities or sporting events
If you are wondering if you have an injury case, it could be helpful to talk to a personal injury lawyer serving Yakima to better understand the legal options available.
Yakima Personal Injury Lawyer Near Me (725) 900-9000
Your Time to File a Yakima Injury Lawsuit is Limited
Your time to take action could be limited. This is because of the statute of limitations governed by state law. In Washington state, injured parties have three (3) years to file an injury case, per theRevised Code of Washington § 4.16.080. That can seem like a long time, but as you visit healthcare providers and pick up the pieces of your life after an accident, the weeks and months can slip away.
The only way to ensure you have a shot at filing an injury lawsuit is to file within your legally allotted time frame, acting today could be in your best interest.
Click to contact our Personal Injury Lawyers today
Van Law Can Review Your Yakima Personal Injury Case for Free Today
If you are searching for a lawyer near you in the Yakima area, our team at Van Law can talk with you about the details of your case and plan for your future. Call us today for a free consultation and learn more about what you can do next following your accident, injury, or loss.
Client Testimonials
These guys are amazing. Helped me throughout the process. Always there when I need help. Inititailly called a law firm (the one that has lots of ads on the radio), but they declined my case. Van Law Firm accepted my case without a second thought! Kudos to Daniel, my case manager, and Amanda who expedited my payment process. Highly recommended.
Milby Mags
Got in an accident at the beginning of the year and they have been awesome, especially with it being my first accident and me being like this. They have been very communicated, stayed in contact with me the whole time, giving me updates when there were any and even when there weren't and answered any question I had. I would recommend them to anyone. Everyone I have talked to there has been very friendly. I would give them a 10 out of 10.
Ethan Gullet
They made sure that my insurance company covered what I paid for them to which included the gap for my car that was totaled. My medical costs were taken care of and reduced substantially so I was able to get more on my settlement. My case manager, Will Garcia, was always helpful in assisting me and answering any questions I had. They really did an amazing job with my case. I would definitely recommend them to anyone in need of this type of legal help. Most lawyers do not help you with the recovery of the car and rental etc. They are amazing.
Teresa Cuthbertson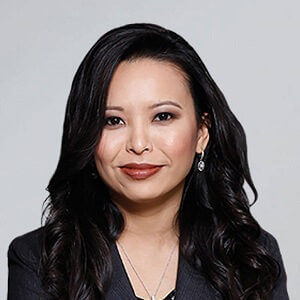 Have you been injured? We can help.
Fill out the form below, and we will get back to you very soon.