Riding a motorcycle is an exciting, affordable way to travel the roads of Nevada. However, motorcyclists are also at an increased risk of serious injury or death in the event of a motor vehicle collision. Motorcyclists must follow Nevada motorcycle laws to reduce the risk of injury to themselves or others.
This guide outlines the Nevada motorcycle laws and regulations you must follow if you plan to ride a motorcycle. A motorcycle accident attorney in Nevada can also explain how Nevada's laws apply to your case.
Nevada Motorcycle Laws You Should Know
Even experienced riders can make mistakes that lead to serious or fatal motorcycle crashes. If you operate a motorcycle in Nevada, you must comply with certain rules and regulations, including:
For a free legal consultation, call (725) 900-9000
Class M Driver's License Requirements for Motorcyclists in Nevada
Unlike drivers of 4-wheel automobiles, motorcycle drivers in Nevada must obtain a Nevada Class M driver's license. You can get a motorcycle license at the Department of Motor Vehicles (DMV) office if you're at least 16 years old. You must obtain a license through one of the following actions:
Transferring an out-of-state motorcycle license to Nevada

Completing a vision screening, knowledge test, and skills test

Completing a motorcycle safety course
You must prove that you understand the basic components of a motorcycle and the fundamentals of riding a motorcycle safely.
Nevada Motorcycle Helmet Laws and Other Equipment Requirements
Nevada wants to ensure the safety of every motorcyclist, so helmets are required by law. Wearing a helmet greatly reduces the chances of suffering head injuries such as traumatic brain injuries in the event of a motorcycle collision. A motorcyclist must also wear goggles, glasses, or a face shield if the motorcycle doesn't have a windshield.
If you're caught operating a motorcycle without a helmet, you may be required to pay a fine or face other penalties.
Motorcycles must also have functional:
Headlights and taillights

You must have at least one headlamp that's visible from at least 1,000 feet away

You should use your headlights during inclement weather and from dusk to dawn

Brake lights

Brake lights must be visible from 500 feet away

Reflectors

Motorcycles should be equipped with at least one rear reflector that's visible from 300 feet away

Brakes

Brakes must be in proper working order to ensure the safety of the motorcyclist and everyone else sharing the road

Turn signals

Motorcycles manufactured after January 1

st

, 1973, must have electric turn signal lamps in the front and rear of the vehicle

Rearview mirrors

The motorcycle must have rear-view mirrors on each handlebar

Mufflers

Motorcycles must be equipped with a muffler and comply with local noise ordinances
Click to contact our personal injury lawyers today
Insurance Requirements for Motorcycle Riders
The Nevada Division of Insurance states that motorcyclists must carry liability insurance. This insurance covers injuries and property damage sustained by another motorist in the event of an accident in which the motorcyclist is at fault.
Motorcyclists are also encouraged to obtain uninsured/underinsured motorist coverage. This insurance covers you and your passenger if you're in an accident caused by a driver without sufficient auto insurance. It also covers you if you are involved in a hit-and-run.
Complete a Free Case Evaluation form now
Road Laws for Motorcyclists
Motorcyclists are expected to follow the same basic traffic laws and regulations as other types of motorists. They must:
Follow all posted speed limits

Come to a complete stop at stop signs and red lights

Comply with yield signs and other road signs

Use turn signals when turning

Only pass on the right

Yield the right of way to pedestrians and bicyclists

Maintain a safe distance from other motorists

Ride in the same direction as traffic and stay within their designated lane
Like other motorists, motorcyclists cannot use a hand-held phone while driving. You cannot text message or use the internet while operating a motorcycle. Texting while driving is considered a misdemeanor offense in Nevada.
Driving a motorcycle under the influence of drugs or alcohol is also illegal in Nevada. The legal limit is 0.08% blood alcohol content (BAC), but you can be arrested for intoxicated driving even if your BAC is below the threshold if you show signs of impairment.
Lane Splitting and Passing
Lane sharing or splitting occurs when a motorcyclist drives between vehicles in adjacent lanes or passes a vehicle in the same lane. In Nevada, lane splitting is prohibited. You are not allowed to drive between vehicles. If you need to pass a vehicle, you must enter the left lane and pass the vehicle the same way the driver of a passenger automobile would pass a vehicle.
Motorcyclists in Nevada are permitted to drive adjacent to each other in the same lane as long as no more than two motorcyclists occupy the same lane at one time.
Nevada Parking Laws for Motorcycles
Many people enjoy riding a motorcycle because its small size allows for easier maneuvering and parking. However, in most cases, motorcyclists must follow the same parking laws as passenger vehicles. If you have a handicapped license plate for your motorcycle, you may park in the disabled parking spaces.
Safe Driving Practices for Nevada Motorcyclists
Motorcyclists are especially vulnerable in the event of a crash. Reduce your chances of being hurt in an accident by following safe driving practices such as:
Wearing appropriate protective gear

Ensuring your motorcycle is regularly maintained and functioning properly

Wearing bright, reflective clothing

Avoiding distractions that take your attention away from the road

Avoiding driving in hazardous weather
Contact a Nevada Motorcycle Accident Law Firm If You Were Hurt in an Accident
If you or a loved one suffered injuries in a Nevada motorcycle crash, Van Law can help you. Our Nevada personal injury lawyers represent injured people in car crash cases, motorcycle accident cases, and other types of personal injury claims.
We have recovered over $150 million for past clients and have over 500 5-star reviews. Our lawyers know that motorcycle accident cases can be complex, and we're committed to providing the legal guidance you need to pursue fair compensation. We take cases on a contingency-fee basis, so you don't pay upfront fees for our legal services.
Call our office today to get started with your free initial consultation.
Client Testimonials
These guys are amazing. Helped me throughout the process. Always there when I need help. Inititailly called a law firm (the one that has lots of ads on the radio), but they declined my case. Van Law Firm accepted my case without a second thought! Kudos to Daniel, my case manager, and Amanda who expedited my payment process. Highly recommended.
Milby Mags
Got in an accident at the beginning of the year and they have been awesome, especially with it being my first accident and me being like this. They have been very communicated, stayed in contact with me the whole time, giving me updates when there were any and even when there weren't and answered any question I had. I would recommend them to anyone. Everyone I have talked to there has been very friendly. I would give them a 10 out of 10.
Ethan Gullet
They made sure that my insurance company covered what I paid for them to which included the gap for my car that was totaled. My medical costs were taken care of and reduced substantially so I was able to get more on my settlement. My case manager, Will Garcia, was always helpful in assisting me and answering any questions I had. They really did an amazing job with my case. I would definitely recommend them to anyone in need of this type of legal help. Most lawyers do not help you with the recovery of the car and rental etc. They are amazing.
Teresa Cuthbertson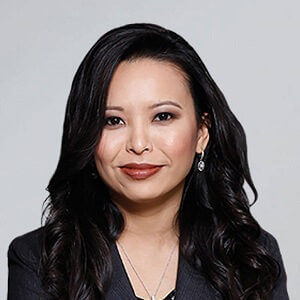 Have you been injured? We can help.
Fill out the form below, and we will get back to you very soon.