Free case reviews. No upfront costs or fees. Support that comes from a team with more than 100 years of combined experience. Sounds too good to be true? This is just business as usual for Van Law. We're a full-service law firm that focuses on personal injury and wrongful death cases.
If you or a loved one suffered injuries on another party's property, a Las Vegas slip and fall lawyer can pursue financial recovery. Compensable losses in your case could include medical bills, lost income, and pain and suffering. The expertise of a Premises Liability Lawyer in Las Vegas can be invaluable in such scenarios, ensuring your rights are protected and adequately represented. Today, you can explore your options during a complimentary case review with our team at Van Law Firm.
The Purpose of a Slip and Fall Lawsuit
The purpose of a slip and fall suit is to help you, the victim of the accident, receive the compensation you're entitled to because of your accident.
If you slip or fall in a place of business, we can seek appropriate compensation from the involved insurance companies.
What Are Recoverable Damages?
This is the term for losses due to the accident. These could be for financial costs, lost wages or earning potential, or emotional distress.
Our personal injury attorneys could pursue reimbursement for:
Doctors' appointments

Emergency room visits

Physical rehabilitation

Lost wages as a result of your injury

Prescription medications

Decreased quality of life

Decreased earning potential

Funeral expenses (if you lost a loved one)
For a free legal consultation with a slip and fall accidents lawyer serving Las Vegas, call (725) 900-9000
When Are Slips and Falls Considered Negligence?
Slips and falls are sometimes caused by negligence on the part of the owner of the establishment. If the owner of a business is not complying with safety regulations that are mandated by the law, then that could be considered negligence.
If there was a spill left unattended, then that could be negligence. If there was a part of a building that was under construction or otherwise dangerous but wasn't roped off, then that could be negligence.
The business where you fell doesn't necessarily have to be guilty of negligence for you to have a case. These are just a few scenarios in which your accident may have happened.
Las Vegas Slip and Fall Accident Lawyer Near Me (725) 900-9000
Benefits of Having Our Las Vegas Slip and Fall Team in Your Corner
Slips and falls can lead to injuries that are painful, uncomfortable, and require lengthy recoveries. This can make the process of filing a lawsuit on your own more difficult.
Having a slip and fall lawyer gives you more time to focus on recovery. Let us handle the work while you focus on your health.
We Offer Client-Centered Service
We have over 500 five-star reviews because of the way we treat our clients in their time of need. Of course, no one wants to file a lawsuit, but oftentimes they have to because the accident has left them with expenses they need help paying.
Our clients know that we care about their well-being and that we're always available to answer questions about their cases. Someone is always available no matter what time of day because we never want our clients to worry.
Here is what some of our clients had to say:
"This was the best law firm experience I have ever had in my life and I have had several. Van Law Office is the best in Vegas and the only law firm I will ever use." –

Jackin Ralph

"My experience with this firm was great. I worked with Yesenia who kept me updated every step of the way and answered questions I had and they were a lot. Helped make sure my daughter was included as well." –

Mary Turner
As noted, our no-obligation consultations are always free.
Click to contact our Las Vegas Personal Injury Lawyers today
We Advocate for Slip and Fall Claimants in Las Vegas
The first time you meet with us will be during a free, no-obligation consultation. This is an in-person or virtual meeting where you can speak to a Las Vegas slip and fall lawyer.
If you decide you want to move forward with a suit, then you don't pay anything unless we win your case. Our pay is on a contingency-fee basis.
Our Goal as Your Lawyers
Our goal first and foremost, is to recover as much compensation as we can for our clients. We will investigate your case and use all available evidence to show that you were the victim of an accident and that your expenses were caused by the accident.
We pride ourselves on the way we communicate with our clients and show empathy during what is often a time of need. We want them to feel supported and never have to wonder about the state of their case.
You Can Expect Quality From Van Law Firm
We're a Las Vegas-based law firm dedicated to helping those that have been victims of personal injuries. Our firm was founded by Sandy Van, an alumnus of the University of Nevada, Las Vegas, and a certified attorney by the state bar of Nevada.
She's been admitted by the District Court of Clark County, Nevada, and the U.S. District Court for the District of Nevada.
Attorney Van and her team stop at nothing to secure justice for their clients. You can learn about this commitment firsthand when you partner with us.
Complete a Free Case Evaluation form now
How Much Does a Slip and Fall Lawyer Cost?
Slip and fall accident victims facing mounting medical bills often worry about the additional cost of legal representation. However, Van Law eliminates this stress by offering our services on contingency.
Thus, if we don't procure compensation through an insurance settlement or win your case in court, you don't pay any attorney's fees.
In addition, your initial consultation is free, and you're under no obligation to hire us after we've sat down to discuss your case. So, there's no risk in speaking to the Van Law team about your slip and fall accident.
How Long Do You Have to File a Slip and Fall Lawsuit?
This will depend on the type of lawsuit you plan on filing. In a slip and fall case, you're likely filing either a personal injury suit or a wrongful death suit. In Nevada, the statute of limitations for both of these is two years, according to NRS § 11.190(4)(e).
This amount of time is how long you have to file a case. If you're approaching this deadline, then contact us today so that we can meet and discuss filing a suit before this deadline expires.
Frequently Asked Questions About Las Vegas Slip and Fall Cases
As you consider partnering with Van Law, you may have these questions:
What Is the Average Settlement for a Slip and Fall?
There is no average settlement for a slip and fall. How much you can recover through a claim or lawsuit depends on many things, including:
Your estimated recovery period

The severity of your condition

Your anticipated care costs

Your missed time from work

The extent of your pain and suffering

Other circumstances of your fall
Our team intends to account for every hardship in your claim's value. That way, you can rest easy knowing that we're advocating for you.
What Is the Slip and Fall Law in Nevada?
There isn't a singular law for slip and fall cases in Nevada. Yet, in general, the state grants you the right to seek compensation after falling on another party's property. To prove your case, we must establish:
Duty of Care
All property owners must keep their premises safe for invited guests. This means keeping walkways clear of dangerous conditions, promptly mopping up spills, and sealing off dangerous areas.
Breach of Duty
Your lawyer must show that although the property owner had an obligation to keep their premises safe, they didn't. Examples of hazards on another's property include:
Poorly lit walkways

Wet floors

Stairs without rails

Uneven pavement

Exposed electrical cords

Potholes

Overgrown foliage

Slippery floors
Causation
Next, to hold the at-fault party financially accountable for your losses, you must show that the property owner's negligence caused your fall. We could use security camera footage, photos of the accident scene, and accident reconstruction data to bolster your case.
Damages
Finally, your lawyer will demonstrate that because you slipped and fell, you have damages. These could include medical bills and lost income.
Where Do Slip and Falls Frequently Happen in Las Vegas?
There isn't a centralized database that keeps track of where slips and falls happen in Las Vegas. Yet, clients have come to us after slipping and falling at:
Department stores

Government buildings (such as the DMV)

Restaurants

Casinos

Hotels and resorts

Water parks, amusement parks, and other attractions

Museums
If you don't see the location of your specific accident listed here, no problem. We're still eager to learn your story and represent you.
What Injuries Allow Me to Seek Damages?
If you suffered severe injuries after slipping and falling, we want to hear from you. Some compensable injuries include:
Traumatic brain injuries

Broken bones

Spinal cord injuries

Hip injuries

Knee injuries

Whiplash and other soft-tissue conditions
Call Van Law Today, So We Can Get Started On Your Case
Call now, and set up a free consultation so we can get to work on your Las Vegas slip and fall case. Our firm is conveniently located in Las Vegas, making it easy for anyone in the city to come in and speak with us.
We want to help you receive the financial compensation you deserve. Don't leave money on the table and let a company that may have been cutting corners at the expense of its customers get off scot-free.
If you're unable to travel because of your injury, then we will accommodate that by coming to your home. Call now to connect with our firm. We have no problem fighting the involved insurance companies for what you need.
Client Testimonials
These guys are amazing. Helped me throughout the process. Always there when I need help. Inititailly called a law firm (the one that has lots of ads on the radio), but they declined my case. Van Law Firm accepted my case without a second thought! Kudos to Daniel, my case manager, and Amanda who expedited my payment process. Highly recommended.
Milby Mags
Got in an accident at the beginning of the year and they have been awesome, especially with it being my first accident and me being like this. They have been very communicated, stayed in contact with me the whole time, giving me updates when there were any and even when there weren't and answered any question I had. I would recommend them to anyone. Everyone I have talked to there has been very friendly. I would give them a 10 out of 10.
Ethan Gullet
They made sure that my insurance company covered what I paid for them to which included the gap for my car that was totaled. My medical costs were taken care of and reduced substantially so I was able to get more on my settlement. My case manager, Will Garcia, was always helpful in assisting me and answering any questions I had. They really did an amazing job with my case. I would definitely recommend them to anyone in need of this type of legal help. Most lawyers do not help you with the recovery of the car and rental etc. They are amazing.
Teresa Cuthbertson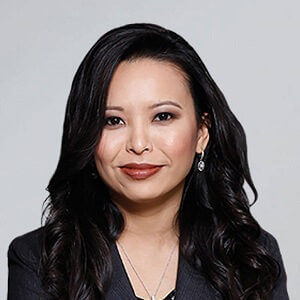 Have you been injured? We can help.
Fill out the form below, and we will get back to you very soon.