Riding motorcycles is always risky, especially in busy urban centers like Las Vegas. In addition, motorcycle accidents often spell more severe injuries for the riders, as they are not as protected from a crash's impacts as car drivers and passengers are.
However, Nevada's injury and insurance laws let you seek compensation if you get into a motorcycle accident here in Las Vegas. Working closely with a motorcycle accident lawyer in Las Vegas from Van Law Firm can provide the expertise and guidance necessary for your case. Let us look at the relevant laws in your case and how you can collaborate with a Las Vegas motorcycle accident lawyer at Van Law in taking legal action. You can explore your legal options today during a free case consultation with our team.
Insurance Requirements for Las Vegas Motorcyclists
Both car drivers and motorcycle riders must comply with the same auto insurance requirements here in Las Vegas. According to Nevada Revised Statutes Section 485.185, they must carry liability coverage to pay for the accidents they cause. The minimum policy limits are as follows:
$25,000 for injuries or deaths per person
$50,000 for injuries or deaths per accident
$20,000 for property damages
You can file a third-party insurance claim with the at-fault motorist's auto liability insurance provider to recover damages for the Las Vegas motorcycle accident. Our Las Vegas motorcycle accident lawyer can help gather proof of the motorcyclist or driver's fault in the crash. They can also help compile documents showing that you did suffer injuries or property damages in the incident.
However, the liable side's insurance company is unlikely to fully empathize with your claims, as this would mean they have to pay the full amount. If they downplay their client's fault and offer you a low settlement offer, our motorcycle accident lawyer serving the Las Vegas area can help you appeal for a fairer amount.
What if Someone Else Is Liable for the Motorcycle Accident?
If another party is responsible for the Las Vegas motorcycle accident, you may still be able to file a liability insurance claim with their insurer. For instance, if a construction contractor is liable for not placing warning signs about their road work, you could check if they carry commercial liability insurance. The same goes for accidents that defective motorcycle parts cause. The manufacturer or seller may be protected by their liability coverage.
For a free legal consultation with a motorcycle accidents lawyer serving Las Vegas, call (725) 900-9000
Filing a Lawsuit for a Nevada Motorcycle Collision Could Be an Option
Our Las Vegas motorcycle accident lawyer can also help with complying with your case's filing requirements. One of these is your statute of limitations or filing deadlines. Passing the case on time is crucial to recovering damages. Late submissions can automatically get rejected regardless of how much the other party owes you.
According to Nevada Revised Statutes Section 11.190, you generally have two years to file for injury or death-related damages, while property damage actions have a three-year time limit.
However, you may also have applicable tolling exceptions, which our motorcycle accident lawyer can check for you. For instance, if the liable driver is missing from Nevada, the statute timer will not run until they return to the state.
Las Vegas Motorcycle Accident Lawyer Near Me (725) 900-9000
Estimating Damages in a Las Vegas Motorcycle Accident Settlement
Our Las Vegas personal injury lawyer can help estimate your motorcycle accident's total damages or case value. There are two main types: economic damages and non-economic damages.
Economic damages cover your financial losses, such as hospital bills, medications, lost income, and motorcycle or car repairs. We can help compile records of your relevant expenses to estimate the economic damages more accurately.
We can also seek non-economic damages, which have no fixed dollar value. These losses include pain and suffering, loss of life enjoyment, disabilities, mental and emotional trauma, loss of life enjoyment, and more. In addition, you could be eligible under Nevada law to cover wrongful death damages, such as funeral and burial expenses, if a loved one perished. We can advise you further on how to go about handling a wrongful death lawsuit during a free consultation.
Click to contact our Nevada Motorcycle Accident Lawyers today
Call Us Today after a Las Vegas Motorcycle Accident – Our Lawyer Is Ready to Help
Van Law is always open to anyone who needs help taking action against those who wronged them here in Las Vegas. If you have any legal concerns regarding your motorcycle accident, do not hesitate to send us the incident details here. Our Las Vegas motorcycle accident lawyer can review the information and guide you through the insurance claim or lawsuit process.
Our law firm has served clients throughout Nevada since 2012. We handle injury cases ranging from auto accidents and product liability to workers' compensation settlements. Our support team can accommodate you 24/7.
Client Testimonials
These guys are amazing. Helped me throughout the process. Always there when I need help. Inititailly called a law firm (the one that has lots of ads on the radio), but they declined my case. Van Law Firm accepted my case without a second thought! Kudos to Daniel, my case manager, and Amanda who expedited my payment process. Highly recommended.
Milby Mags
Got in an accident at the beginning of the year and they have been awesome, especially with it being my first accident and me being like this. They have been very communicated, stayed in contact with me the whole time, giving me updates when there were any and even when there weren't and answered any question I had. I would recommend them to anyone. Everyone I have talked to there has been very friendly. I would give them a 10 out of 10.
Ethan Gullet
They made sure that my insurance company covered what I paid for them to which included the gap for my car that was totaled. My medical costs were taken care of and reduced substantially so I was able to get more on my settlement. My case manager, Will Garcia, was always helpful in assisting me and answering any questions I had. They really did an amazing job with my case. I would definitely recommend them to anyone in need of this type of legal help. Most lawyers do not help you with the recovery of the car and rental etc. They are amazing.
Teresa Cuthbertson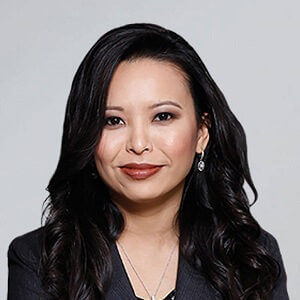 Have you been injured? We can help.
Fill out the form below, and we will get back to you very soon.