No matter the size of the facility, those who own and operate casinos in Las Vegas must ensure the safety of every square foot of their property. For example, management must identify and remove slipping hazards and take precautions to protect casino patrons.
If you or a loved one suffered injuries from a slip and fall accident in Las Vegas, a Las Vegas casino slip and fall lawyer from Van Law will fight for your financial recovery.
Why Hire a Lawyer from Van Law for a Slip and Fall Accident Case in Las Vegas?
Van Law will provide personal, urgent attention to your case. Our slip and fall accident lawyersin Las Vegas have secured many financial settlements for victims of casinos' negligence. We'll fight for the complete monetary recovery you are entitled to receive.
Some specific reasons to hire a casino slip and fall lawyer from Van Law include:
Our promise to provide the best possible client service:

The law is our calling, and our passion shows in the way we handle cases. Your satisfaction with our legal service is just as important as your financial recovery. Thus, we'll show patience, attention to detail, and personalization in every aspect of our representation.

Our focus on casino-specific cases:

Our

premises liability attorneys

in Las Vegas frequently handle cases involving casinos. We understand the responsibilities that casinos have toward visitors and employees, and we will complete your case as efficiently as possible.

Our promise to take your case to court if necessary:

We are not a law firm that gives up quickly or accepts the convenient outcome. So, if we must take your case to court to recover the compensation you deserve, we will.
The Van Law team is also familiar with Las Vegas. Your casino slip and fall lawyer from our firm may have completed cases against the same casino where you slipped and fell.
Our Former Clients Have High Praise for Van Law
When a former client leaves a testimonial, they voluntarily testify to how our firm went above and beyond in their case. Here's what a few former clients had to say:
"I want to thank Van Law Firm for the hard work and dedication they put into my case. My case manager Norma was great and explained everything in detail and answered any questions I had." — Darla S.

"My experience with this firm was great. I worked with Yesenia who kept me updated every step of the way and answered questions I had and there were a lot." — Mary T.
You should have high expectations when you hire a Las Vegas casino slip and fall lawyer. We hold ourselves to a high bar and will do everything possible to exceed it.
For a free legal consultation with a casino slip and fall accidents lawyer serving Las Vegas, call (725) 900-9000
What Damages Should You Recover Following Your Slip and Fall Accident?
The Centers for Disease Control and Prevention (CDC)explains that falls can cause potentially severe injuries, including broken bones and head injuries. So, never dismiss a fall-related injury as mild because symptoms can emerge later, worsen over time, and ultimately cost more than expected.
The Van Law team serving Las Vegas will seek fair compensation for all your fall-related damages, including the following:
Medical bills:

Our team will seek fair compensation for all medical expenses related to your slip and fall accident. That could include ambulance transport, emergency care, surgery, medications, and medical devices like wheelchairs and leg braces.

Pain and suffering:

Suffering injuries can cause physical pain, emotional and psychological distress, sleep-related problems, loss of quality of life, and other pain and suffering.

Professional damages:

Van Law will seek compensation for lost income, earning power, or other professional damages caused by your fall in a Las Vegas casino.

Other economic or noneconomic damages from the fall:

If you suffer any damages not listed here, our team will include them in your case.
Each fall accident victim suffers unique losses. Therefore, our team will review your damages in a careful, comprehensive manner to ensure our settlement target is accurate.
Las Vegas Casino Slip and Fall Accident Lawyer Near Me (725) 900-9000
How Van Law Seeks Compensation for Slip and Fall Accident Victims in Las Vegas
Our attorneys develop a unique, personalized legal strategy for each case we handle. We'll set out to gather evidence and file your claim as quickly as possible, as these are time-sensitive matters.
Establishing a Casino's Liability Through Evidence and Witness Accounts
We'll complete a thorough investigation of your fall, identifying any negligence that led to the accident. We generally take these steps to establish liability:
Interview witnesses who saw you fall

Gather video footage of the fall

Document dangerous conditions at the casino

Review the accident report
A casino that does not take reasonable steps to prevent your slip and fall may have liability for your losses. For instance, if staff did not put up signs about a spilled beverage after someone notified them of it, you could recover damages if you slipped on the liquid.
Documenting and Calculating Your Damages
We will secure all available documentation of your damages, including medical bills and pay stubs showing lost income. In addition, we will calculate the total value of your damages before entering settlement negotiations.
Fighting for a Financial Settlement
A slip and fall lawyer from Van Law will represent you in settlement negotiations, where we will demand liable parties pay for all the damages they have caused you.
Completing a Trial
If settlement talks falter, we might need to fight for your compensation at trial. If so, our legal team will lead your case from start to finish.
Click to contact our Slip and Fall Accident Lawyers today
Call Van Law Today for a Free Consultation About Hiring a Slip and Fall Lawyer in Las Vegas
If you hire a casino slip and fall lawyer from Van Law, you can give your recovery the attention it deserves. Juggling a legal case while visiting doctors and physical therapists can prove detrimental. Let our team lead your legal case so you can focus on your health.
Contact Van Law today for a free consultation.
Client Testimonials
These guys are amazing. Helped me throughout the process. Always there when I need help. Inititailly called a law firm (the one that has lots of ads on the radio), but they declined my case. Van Law Firm accepted my case without a second thought! Kudos to Daniel, my case manager, and Amanda who expedited my payment process. Highly recommended.
Milby Mags
Got in an accident at the beginning of the year and they have been awesome, especially with it being my first accident and me being like this. They have been very communicated, stayed in contact with me the whole time, giving me updates when there were any and even when there weren't and answered any question I had. I would recommend them to anyone. Everyone I have talked to there has been very friendly. I would give them a 10 out of 10.
Ethan Gullet
They made sure that my insurance company covered what I paid for them to which included the gap for my car that was totaled. My medical costs were taken care of and reduced substantially so I was able to get more on my settlement. My case manager, Will Garcia, was always helpful in assisting me and answering any questions I had. They really did an amazing job with my case. I would definitely recommend them to anyone in need of this type of legal help. Most lawyers do not help you with the recovery of the car and rental etc. They are amazing.
Teresa Cuthbertson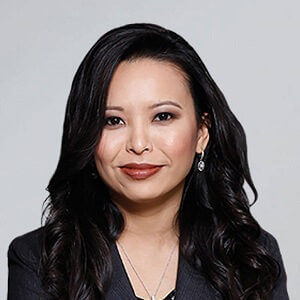 Have you been injured? We can help.
Fill out the form below, and we will get back to you very soon.