Every year, countless guests enter the doors of Circus Circus Hotel & Casino. While most people enjoy their stay, some visitors fall victim to serious and unexpected accidents. One of the most common examples of this is slipping and falling somewhere on casino grounds.
If you were injured in a slip and fall accident at Circus Circus Hotel & Casino, you could be entitled to a monetary award. The casino has resources necessary to delay your claim or even fight back against paying any compensation whatsoever. A Las Vegas slip and fall injury lawyer could help you pursue the monetary damages you need after an injury. Reach out today with your questions about filing a slip and fall claim against Circus Circus Hotel & Casino.
Can I Sue Circus Circus Hotel & Casino for a Slip and Fall Injury?
If you were hurt in a fall on Circus Circus Hotel & Casino property, you could pursue legal action against the company. Property owners and occupiers have a duty of care to ensure their guests are safe from harm. If these parties fail to take the reasonable steps necessary to prevent you from suffering an injury, the casino could be liable for your damages.
State law holds the owners and occupiers of both public and private property accountable for the safety of their visitors. If a dangerous hazard resulted in your slip and fall injury and casino staff was aware of the hazard beforehand, the company could be liable for your injuries. In fact, they could face liability if they should have been aware of the hazard even if they weren't. Property owners and occupiers have a duty to inspect their property for dangerous hazards.
The law gives property owners a reasonable amount of time to address dangerous hazards. That means a casino that fails to clean up a spilled beverage for several hours is more likely to face liability compared to a fall that occurs moments after a spill happens. Las Vegas casino accident cases come down to the issue of negligence. If the casino or its staff was negligent, your injuries could be covered by a personal injury lawsuit.
What Is a Lawsuit Against Circus Circus Hotel & Casino Worth?
The value of your personal injury lawsuit will depend on a number of factors. No two cases are alike, so it is impossible to predict with certainty what your settlement might bring. Some of the factors that impact what your case is worth include the extent of your injuries, whether or not the casino admits fault, and any warnings you might have had about the hazard that caused your fall.
One of the ways an attorney could help is by advising you on the types of damages you might be entitled to recover. Any potential settlement or trial verdict is made up of many different types of compensation. Some of these include:
Medical Bills
Falling can lead to countless injuries, and many of them could require extensive medical care. The cost of emergency medical treatment can be high, but it pales in comparison to the expenses related to ongoing or long-term care. If your lawsuit against the casino is successful, you could recoup the cost of your medical treatment. This compensation not only covers your past medical care, but your future treatment as well.
For a free legal consultation with a slip and fall injury circus circus hotel lawyer serving Las Vegas, call (725) 900-9000
Pain and Suffering
From sprains to broken bones, many of the injuries associated with slipping and falling are known to be painful. While this pain usually heals, certain injuries can result in chronic pain that lasts the rest of your life. If you experienced pain due to your slip and fall injuries, you could be entitled to financial compensation. In many cases, the value of a pain and suffering claim will depend on the extent of your medical bills.
Las Vegas Slip and Fall Injury Circus Circus Hotel Lawyer Near Me (725) 900-9000
Lost Wages
Missing work due to an injury can be especially frustrating. Every day you are off the job is a day you are not getting paid. If your recovery takes weeks or months, you could find yourself in deep financial trouble due to those lost wages. When you file a slip and fall lawsuit, you could seek compensation for the wages you lost as a result of your injuries.
How Much Time do I Have to File a Lawsuit?
You have a right to file legal action after an injury at Circus Circus Hotel & Casino. However, that right will not last forever. You must comply with a legal deadline referred to as the statute of limitations when you pursue legal action after a slip and fall.
Any injuries that occur on the grounds of the casino are subject to Nevada state law. That includes the state's statute of limitations, which can be found at NRS § 11.190(4)(e). According to the statute, injury victims generally have two years from the date of their fall to file a lawsuit. That deadline extends to three years when it comes to legal action over damaged personal property.
There are a few situations where the statute of limitations could be extended in a slip and fall injury case. However, it is risky to assume that they will always apply. An attorney could keep track of the deadline in your case to ensure that you comply with the statute of limitations.
Talk to an Attorney About Suing Circus Circus Hotel & Casino After a Fall
If you were hurt in a fall at Circus Circus Hotel & Casino, it is important that you do not delay your legal action. The longer you wait to file a lawsuit, the more difficult your path to financial recovery can become.
The attorneys of Van Law Firm are here to help. Our firm understands how to take on the big casinos and win. If you have questions about filing a slip and fall claim against Circus Circus Hotel & Casino, reach out today for a free consultation.
Client Testimonials
These guys are amazing. Helped me throughout the process. Always there when I need help. Inititailly called a law firm (the one that has lots of ads on the radio), but they declined my case. Van Law Firm accepted my case without a second thought! Kudos to Daniel, my case manager, and Amanda who expedited my payment process. Highly recommended.
Milby Mags
Got in an accident at the beginning of the year and they have been awesome, especially with it being my first accident and me being like this. They have been very communicated, stayed in contact with me the whole time, giving me updates when there were any and even when there weren't and answered any question I had. I would recommend them to anyone. Everyone I have talked to there has been very friendly. I would give them a 10 out of 10.
Ethan Gullet
They made sure that my insurance company covered what I paid for them to which included the gap for my car that was totaled. My medical costs were taken care of and reduced substantially so I was able to get more on my settlement. My case manager, Will Garcia, was always helpful in assisting me and answering any questions I had. They really did an amazing job with my case. I would definitely recommend them to anyone in need of this type of legal help. Most lawyers do not help you with the recovery of the car and rental etc. They are amazing.
Teresa Cuthbertson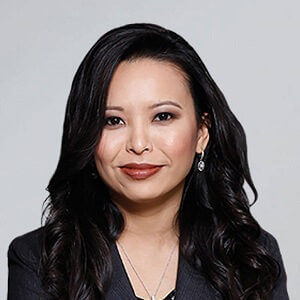 Have you been injured? We can help.
Fill out the form below, and we will get back to you very soon.