Have You Been Hurt in a Swimming Pool Accident?
The constant triple-digit temperatures of Las Vegas make swimming almost a necessity, whether it be at a residential, casino, or resort pool. Unfortunately, poor safety measures can result in harm or injury to swimmers, especially minors– about 1 in 5 drowning victims is under 14 years of age.
Swimming pool injuries can range from mild to catastrophic, with some accidents resulting in brain damage or paralysis. These conditions can cause permanent disruptions to your memory, cognitive ability, and dexterity. That is why it is crucial for injured swimmers to seek both medical and legal help as soon as possible. The Las Vegas swimming pool injury attorneys at Van Law Firm are aggressively pursuing new claims, so that we may help expedite both your recovery and your compensation.
For a free legal consultation with a swimming pool injury lawyer serving Las Vegas, call (725) 900-9000
Potential Causes of Swimming Pool Accidents
When it comes to swimming pool accidents, there are a number of potential causes, such as:
Improperly covered or secured pool/ spa: Swimming areas that are not properly covered or secured can pose a huge liability risk for property owners, especially in areas where young children are present.
Insufficient lights: Poor lighting leads to reduced visibility, which leads to more injuries.
Non-functioning safety equipment: When there is defective or nonexistent safety equipment, it stands to reason that more accidents will occur.
Slick surfaces: Due to the fact that there is usually water everywhere underfoot, slips and falls are rampant among pool-goers.
Incompetent lifeguards: If the personnel in charge of swimmers' safety is distracted or not up to par, the risk of injury increases dramatically.
Let us evaluate your situation and determine the best path to take to help you achieve your goals. Give our injury attorneys a call today at 725-900-9000.
Las Vegas Swimming Pool Injury Lawyer Near Me (725) 900-9000
Common Injuries
Aside from drownings and near-drownings, there are many different injuries that can arise from a swimming pool accident, including:
Diving Board Injuries
Swimming Pool Slide Injuries
Slips and Falls
Pool Toy Entrapment
Suction Entrapment
Electrocution
Pool Drain Injuries
Chemical Irritations and Injuries
Click to contact our Las Vegas Premises Liability Lawyers today
Determining Liability and Nevada Lifeguard Regulations
Casino or resort patrons are paying customers, and as such, they are considered "invitees," meaning that property owners owe them a higher standard of care than normal. Legally, they are obliged to:
Seek out potential dangers
Hold routine inspections
Operate all equipment in accordance with health and safety codes
Remove dangers as soon as possible
Alert guests to potential risks as they are being fixed (caution signs, etc.)
Employ sufficient staff of trained safety and maintenance personnel
Plan for emergency situations and train for them
Draft emergency plans and protocols
Acquire the proper resources to operate pool safely
Lifeguards and the regulations surrounding them are a large factor for any public swimming pool accident case. Any facility that has a pool with a surface area of more than 2,000 square feet or admits unsupervised swimmers under 14 years of age is required to employ lifeguards on staff. Per Nevada law, owners should staff at least one guard for every 1,000 square feet of pool surface area. A guard must be present at the pool whenever it is at 80 percent capacity or above, and the shifts must be rotated in a way so that no one guard is on watch for more than one hour of consecutive time.
For guards who are in the water, a rescue tube must be at hand when working in three feet of water or less, and for depths of more than three feet, the rescue tube must be on their person. Nevada law requires pool owners to install slip resistant flooring for areas less than three feet deep, as well as hand rails that can support a weight of at least 50 pounds per linear foot. Every pool must have a minimum of two means of access and egress, with at least one for every 75 feet of perimeter. Any fountain, lazy river, or other feature that involves water in motion must have a sensor that automatically shuts off pumps when wind speeds exceed 20 miles per hour.
Additionally, just because lifeguards are present at the scene of an accident does not mean that property owners are free from liability for victims' injuries. Generally, lifeguards across the country are expected to be able to operate under the "10/20" rule, meaning that they can identify a problem within 10 seconds and respond to it within another 20. Guard towers or chairs should be elevated enough to see the entire swimming area as well as the pool bottom, and they should have umbrellas or be in the shade.
There is also an equipment checklist that every swimming pool facility is required to follow, including:
One or more spinal injury boards with straps and head and neck supports
One or more Coast Guard-approved rescue throwing devices
One or more 12 to 16-foot reaching poles
Personal protective equipment such as latex gloves, masks, and resuscitation masks
There are multiple parties who may be deemed as liable for swimming injuries that take place at a resort or casino, including various insurance companies, the lifeguard company, equipment manufacturers, or the hotel itself.
Luckily, these properties all have an ample amount of security cameras that can capture crucial video evidence, but the footage is dumped periodically. So, it is imperative that swimming accident victims seek the help of an experiencedPersonal Injury attorney right away so that no evidence is lost.
Private
By inviting guests to their property with the expectation that swimming will occur, homeowners are obligated to ensure that their premises–especially the swimming area–has been prepared safely. They are also obligated to warn guests about any dangers they may reasonably come across, such as any issues with ladders, railings, or slides and diving boards.
In addition, there must be adequate fencing or barriers in place, especially when there are children present. In Nevada, uncovered or unfenced pools are considered "attractive nuisances," meaning that they are likely to attract young children. Under the "attractive nuisance" law, homeowners may still be found liable for a child's accident, even if the child entered the pool area without permission.
When a claimant sues a homeowner who is insured, the insurance company will take charge of the litigation. If the plaintiff happens to win, the damages will be paid by the insurance company up to the limit allowed by the homeowner's policy. If the damages extend past these limits, the homeowner can also be sued individually for the difference.
No obligation consultations are always free.
Let us help you!

Call Now:(725) 900-9000

We are available 24/7
Complete a Free Case Evaluation form now
Swimming Pool Injury Attorneys in Las Vegas
When you've been injured in a swimming pool accident, the experienced team of Las Vegas swimming pool injury attorneys at Van Law Firm is the right choice. We've negotiated with insurance companies and defense counsel for years, and with hundreds of 5-star reviews online, our work ethic is always on display.
Call the office closest to you today to get your case started with a free and confidential consultation. We're standing by to help around the clock.
Client Testimonials
These guys are amazing. Helped me throughout the process. Always there when I need help. Inititailly called a law firm (the one that has lots of ads on the radio), but they declined my case. Van Law Firm accepted my case without a second thought! Kudos to Daniel, my case manager, and Amanda who expedited my payment process. Highly recommended.
Milby Mags
Got in an accident at the beginning of the year and they have been awesome, especially with it being my first accident and me being like this. They have been very communicated, stayed in contact with me the whole time, giving me updates when there were any and even when there weren't and answered any question I had. I would recommend them to anyone. Everyone I have talked to there has been very friendly. I would give them a 10 out of 10.
Ethan Gullet
They made sure that my insurance company covered what I paid for them to which included the gap for my car that was totaled. My medical costs were taken care of and reduced substantially so I was able to get more on my settlement. My case manager, Will Garcia, was always helpful in assisting me and answering any questions I had. They really did an amazing job with my case. I would definitely recommend them to anyone in need of this type of legal help. Most lawyers do not help you with the recovery of the car and rental etc. They are amazing.
Teresa Cuthbertson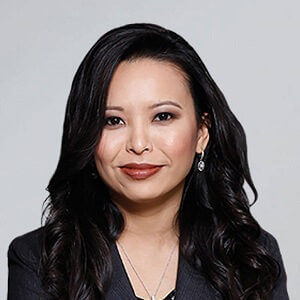 Have you been injured? We can help.
Fill out the form below, and we will get back to you very soon.