One of the most common types of personal injury cases in Nevada is premises liability, which is when you get hurt on someone else's property, such as a casino, due to unsafe conditions. Now you have medical bills to pay and maybe even lost income from missing work.
Our team of lawyers at Van LawFirmspecializes in premises liability cases. A Nevada premises liability lawyer can seek compensation to cover your losses on your behalf while you focus on your recovery.
We Can Build Your Case for Compensation
In premises liability cases, you must prove that your injuries are the result of a business's or business owner's negligence. Hiring our law firm to represent you provides you with benefits that are advantageous to building a strong case for compensation.
Investigate the Accident
We will investigate the accident by visiting the scene and walking through the premises to note any dangerous conditions that can cause potential injury to patrons and employees. The evidence we will seek includes video surveillance, photographs, witness accounts, job safety analysis records, incident reports, expert opinions, inspection logs, and more.
Our goal is to determine the cause of your injuries, so we can prove negligence and hold the liable party accountable. Causes can include:
Slippery floors

Dog bites

Defective products

Inadequate lighting

Falling objects

Negligent or insufficient security

Exposure to chemicals

Fires

Weak structural integrity
Calculate the Value of Your Claim
We will calculate the value of your claim to determine if any settlement offers are fair. The insurance company will likely make an initial low offer that may not cover all of your losses. Calculating your claim will depend on several factors such as the severity of your injuries, which could include:
Broken bones

Cuts and bruises

Whiplash or other neck injuries

Concussion

Puncture wounds

Burns

Poisoning

Infection

Hearing and vision loss

Paralysis

Amputation
You may be experiencing pain and suffering and have also lost income due to missing work. We will take everything into account when calculating your claim, so you can get the compensation you deserve to cover your losses.
Multilingual Staff
Our team is multilingual, which means we can communicate with you even if you are not fluent in English. We can communicate with you in Spanish, Mandarin, and several other languages.
We believe everyone should have access to legal representation regardless of which language they speak. Furthermore, we will provide regular updates about the status of your case.
Negotiate With the Insurance Company
Navigating the insurance system yourself can be intimidating. We will negotiate with the insurance company on your behalf, so you have an advocate fighting for your best interests. We won't allow the insurance company to take advantage of you.
Our team has more than 100 years of collective experience handling compensation cases, so you can expect us to have the negotiation skills necessary to recover damages.
File a Lawsuit
We prepare every case for court and will file a lawsuit and represent you at trial if necessary to recover damages for you. Most cases typically settle out of court, but we are not afraid to go above and beyond for our clients. We will fight for you.
For a free legal consultation with a premises liability lawyer serving Nevada, call (725) 900-9000
Damages a Nevada Premises Lawyer Can Recover for You
You have a right to seek damages from a business or business owner that negligently caused your injuries on their property. These injuries not only hurt you physically, but also financially, and perhaps even mentally and emotionally as well. The types of damages you may be entitled to can impact the value of your claim.
Economic damages are verifiable monetary losses, which include:
Medical expenses

Lost income and benefits

Child care costs

Cost of home services

Future medical expenses

Therapy
Non-economic damages are non-monetary losses including:
Pain and suffering

Emotional distress

Mental anguish

Disability

Disfigurement

Loss of enjoyment of life

Loss of companionship with a spouse
There are no caps on economic and non-economic damages in Nevada unless your personal injury case is against a government agency or medical facility, so you can recover damages to cover the full extent of your losses.
Punitive damages could also apply to your case and are meant to punish the liable party for wrongdoing in an effort to deter future negligence.
Premises liability cases are best handled by lawyers who have experience in this type of law. Our law firm focuses on these types of cases. If you or someone you love were hurt in a preventable accident, we can recover damages so you can cover your losses.
Nevada Premises Liability Lawyer Near Me (725) 900-9000
You don't Pay Us Until We Win
We understand that you may be hesitant to hire an attorney because of cost concerns. Our firm believes that financial status should not be a barrier to obtaining legal representation. That's why we work on a contingency fee basis, which means you don't pay us until we win your case and you receive compensation.
Your Nevada premises liability lawyer will explain how this works in more detail. But there are no upfront costs and we offer free consultations.
Click to contact our Premises Liability Lawyers today
You Have a Limited Time to Act
Because of the delicate nature of premises liability law, we strongly urge you to obtain legal representation as soon as possible after an accident. This gives us time to investigate the accident, calculate a fair claim, and file a lawsuit if necessary before the statute of limitations runs out.
You have two years to take legal action in Nevada in pursuit of compensation for your personal injury, according to NRS § 11.90(4)(e). We will work to meet this deadline, so you do not lose your right to have your case heard in court.
Complete a Free Case Evaluation form now
A Nevada Premises Liability Lawyer With a Proven Track Record
Our law firm has a proven track record with thousands of cases won and five-star reviews from clientswho appreciate our hard work and dedication. We care about our clients and we will treat you with respect from the moment you walk through our door.
We are available 24/7 so you can count on us to be there when you need us. Contact a Nevada premises liability lawyer from Van Law Firm today.
Client Testimonials
These guys are amazing. Helped me throughout the process. Always there when I need help. Inititailly called a law firm (the one that has lots of ads on the radio), but they declined my case. Van Law Firm accepted my case without a second thought! Kudos to Daniel, my case manager, and Amanda who expedited my payment process. Highly recommended.
Milby Mags
Got in an accident at the beginning of the year and they have been awesome, especially with it being my first accident and me being like this. They have been very communicated, stayed in contact with me the whole time, giving me updates when there were any and even when there weren't and answered any question I had. I would recommend them to anyone. Everyone I have talked to there has been very friendly. I would give them a 10 out of 10.
Ethan Gullet
They made sure that my insurance company covered what I paid for them to which included the gap for my car that was totaled. My medical costs were taken care of and reduced substantially so I was able to get more on my settlement. My case manager, Will Garcia, was always helpful in assisting me and answering any questions I had. They really did an amazing job with my case. I would definitely recommend them to anyone in need of this type of legal help. Most lawyers do not help you with the recovery of the car and rental etc. They are amazing.
Teresa Cuthbertson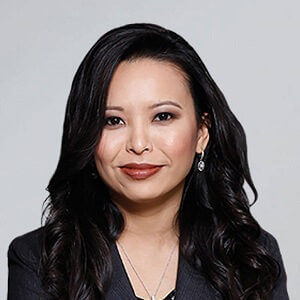 Have you been injured? We can help.
Fill out the form below, and we will get back to you very soon.