Who you can sue for a premises liability accident depends on your case facts. Generally, the property owner is liable for injuries that occur on their grounds or in their buildings, whether it's private property or commercial property. However, there are some cases when an occupier, lessor, maintenance company, or another party is liable. A premises liability attorney can help you establish negligence and liability.
Read on to learn more about this and other frequently asked questions (FAQs) regarding premises liability cases.
A Premises Liability Attorney Can Identify the Liable Parties in Your Case
The best way to determine who might be liable in your injury case is to work with a premises liability lawyer familiar with these cases. For example, imagine you fell in a restaurant located in a casino because the service worker responsible for stair repairs didn't fix a broken handrail. Who can you sue? Determining legal liability is often far more complex than it appears at first glance. A slip and fall attorney can help.
You could focus on healing while they use their knowledge, experience, and resources to investigate what happened and identify the liable party or parties.
Premises liability injuries occur in many ways, and the location and type of accident (among other things) greatly affect who might be liable. Some common types of premises liability accidents include:
Slips, trips, and falls
Balcony or deck collapses
Swimming pool accidents
Elevator and escalator injuries
Dog bites
Fires
Many of these occur because of dangerous conditions on the property or inadequate premises maintenance. Property owners must keep their properties free from unreasonable hazards. If they do not ensure the property is safe, they could be held responsible for injuries that occur.
However, when another party leases the property and takes over maintenance, that party might be legally responsible instead. This is the occupier or lessor of the property.
Premises liability attorneys know how to identify who oversees property maintenance and whose legal responsibility it is to ensure guests are safe. This is generally the liable party in these cases.
For a free legal consultation, call (725) 900-9000
What Evidence Is Available in a Premises Liability Lawsuit?
When pursuing a premises liability injury case, strong evidence is necessary to show:
Who is liable
What caused the accident or incident
That the liable party was aware (or should've been aware) of the hazard
The damages suffered because of the hazard
An in-depth investigation may be necessary to build a compelling case and convince the insurance carrier, liable party, or jury to compensate the victim fairly. Depending on the circumstances, this could require a premises liability attorney to:
Obtain official documents filed by law enforcement or other first responders
Identify and interview eyewitnesses
Survey the accident scene
Request relevant medical records
Seek video of the incident from surveillance cameras or other sources
Work with experts to understand the prognosis and future care needs
Document damages by gathering the necessary paperwork
This evidence is necessary whether your lawyer files an insurance claim and hopes to settle the case outside of court or whether the lawsuit goes before a judge and jury in a civil trial.
What Damages Are Recoverable in a Premises Liability Lawsuit?
Slips and falls are the most common type of premises liability accident, leading some to believe these injuries are generally minor and revolve around broken bones or joint sprains. However, not all falls cause minor injuries, and not all premises liability injuries are fall-related.
Thus, premises liability cases have a wide range of possible bodily injuries and severities. For example, while a broken arm might call for a payout worth several thousand dollars, victims who suffer traumatic brain injuries (TBIs) could require seven-figure payouts to cover their ongoing and future treatment, care, and support needs.
To this end, every case's value depends greatly on the case facts. The money that might be available through an insurance settlement or lawsuit could include common economic and non-economic damages such as:
Current and future pain and suffering
Current and future medical bills
Ongoing care and support costs
Lost income (both present and future earnings)
Diminished ability to work and earn if there are lasting injuries
Miscellaneous expenses with receipts
Mental anguish
Some premises liability injuries are fatal. If this happens to your loved one, a wrongful death attorney can handle a legal claim or lawsuit on behalf of your family, leaving you time to grieve and spend time with loved ones.
Click to contact our personal injury lawyers today
How Can a Lawyer Help With My Premises Liability Case?
When you hire a premises liability lawyer to handle your injury case, you have someone on your side who understands applicable laws and has experience navigating the legal process. You can focus on your treatment and heal from your injuries while they investigate what happened, identify the liable parties, and value your damages.
Premises liability laws aren't always straightforward, making it difficult to identify the liable party and hold them accountable for your injuries. Reputable law firms have the experience, knowledge, and resources to develop a compelling case and fight for fair compensation on your behalf.
Complete a Free Case Evaluation form now
Can I Afford a Premises Liability Lawyer?
Premises liability attorneys generally work based on contingency. You shouldn't have to pay upfront costs to hire a lawyer to manage your claim or lawsuit. You only pay lawyer's fees if your attorney secures compensation for you. If you don't win, you don't pay.
Discuss Your Injuries With a Premises Liability Lawyer Near You
Van Law represents injury victims in both Las Vegas and Washington state. If you or a loved one suffered premises liability injuries in either of these areas, connect with our team today for a free case review. Let us help you pursue both justice and compensation by holding the negligent property owners or other liable parties accountable.
Contact us now to get started with your initial consultation. Our expert legal team is standing by to answer all your questions and help guide you through your case.
Client Testimonials
These guys are amazing. Helped me throughout the process. Always there when I need help. Inititailly called a law firm (the one that has lots of ads on the radio), but they declined my case. Van Law Firm accepted my case without a second thought! Kudos to Daniel, my case manager, and Amanda who expedited my payment process. Highly recommended.
Milby Mags
Got in an accident at the beginning of the year and they have been awesome, especially with it being my first accident and me being like this. They have been very communicated, stayed in contact with me the whole time, giving me updates when there were any and even when there weren't and answered any question I had. I would recommend them to anyone. Everyone I have talked to there has been very friendly. I would give them a 10 out of 10.
Ethan Gullet
They made sure that my insurance company covered what I paid for them to which included the gap for my car that was totaled. My medical costs were taken care of and reduced substantially so I was able to get more on my settlement. My case manager, Will Garcia, was always helpful in assisting me and answering any questions I had. They really did an amazing job with my case. I would definitely recommend them to anyone in need of this type of legal help. Most lawyers do not help you with the recovery of the car and rental etc. They are amazing.
Teresa Cuthbertson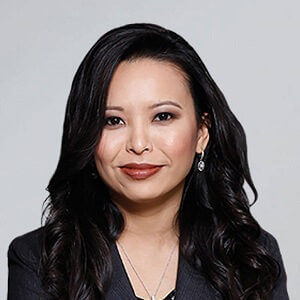 Have you been injured? We can help.
Fill out the form below, and we will get back to you very soon.