Home Visits
Are Available
Call today for more details.
We Are
Available 24/7
Las Vegas: (725) 999-4033
Washington: (360) 505-4761

Se Habla
Español
Nosotras estamos aqui para ti.
About Van Law Firm
Van Law Firm is a personal injury law firm led by top-rated injury attorney Sandy Van. For over a decade, Sandy Van has helped individuals in Las Vegas, Henderson, and now all across Washington, recover millions for personal injuries and work-related accidents through civil suits and workers' compensation claims.

ATTORNEY & FOUNDER OF VAN LAW FIRM
AT VAN LAW FIRM
Practice Areas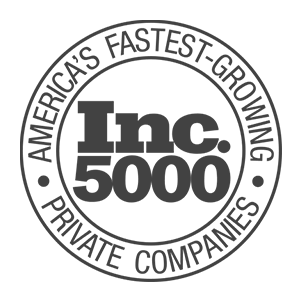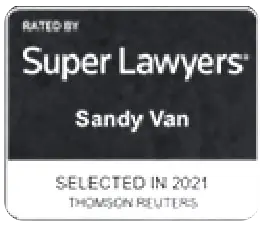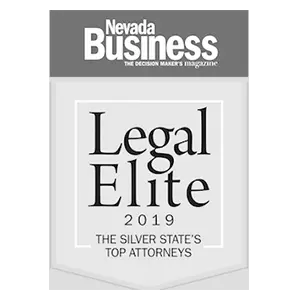 If you have suffered losses or injuries in an accident in Southern Nevada or Washington State, you may be wondering where to turn or what to do. This can be especially challenging when you want to focus on feeling better and managing your life after an accident or sudden loss. Sandy Van and the team at Van Law have decades of experience and can answer your questions and guide you through your case.
You Don't Have to Fight For Your Recovery—We'll Do It For You
Van Law has represented clients in Las Vegas and Washington state for over a decade. We care about helping injured individuals heal from catastrophic injuries and major losses so they can get on with life and put painful chapters behind them. We know that's hard to do when dealing with a growing pile of bills, a shortage of income, and pain and suffering that makes it difficult to move on.
There's no need to take an injury case on your own. If someone else's carelessness or recklessness caused you or your family harm, you have a right to hold them responsible and demand damages from them. We've helped many clients do that, and we want to help you.
ARE YOU LOOKING FOR SOMEONE TO HELP?
Let Us Help You!
Van Law Firm Gets Results
We've developed a reputation for successfully obtaining high settlements and verdicts for Nevadans who were injured in truck, motorcycle and car accidents, slips and falls and workplace incidents, recovering more than $150 million in damages for our clients. Every case that we accept is also handled on contingency, which means we work for our clients at no charge until we win their case and recover awards for them. This arrangement allows us to represent you as soon as possible and ease any concerns about paying for legal services during this difficult time. You don't pay unless we win.
We're Personal Injury Lawyers That Care
Our personal injury attorneys will handle your entire case from start to finish. When you become our client, we bring years of experience and get to work on your recovery right away. We will tailor our approach to your case and decide the best strategy for your situation. Our accident team takes a genuine interest in your well being. With more than 500 five-star reviews, we have proven than we go above and beyond to ensure that you are treated fairly, with compassion, and with respect. Our primary goal is to make sure you receive the compensation you need to put your life back together after a serious injury.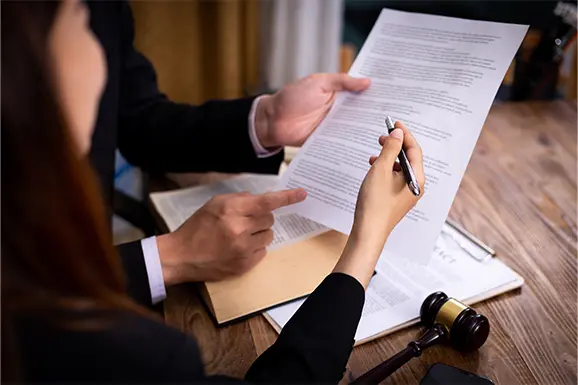 100+ Years of Collective Experience
Van Law Firm is a top-rated personal injury law firm with over 100+ years of collective experience.
Personal Injury Focused
Our experienced personal injury attorneys are passionate about pursuing justice for injured victims and their families.
Proven Track Record
With over 500+ five-star reviews and thousands of cases won, our clients receive the highest quality of service for their injury case.
You Don't Pay Unless We Win
Our personal injury law firm never charges upfront fees. We handle your case on a contingency, which means, you don't pay unless we win.
Multilingual Staff
The key to our firm's success is in our effective communication. Our team is multilingual in Spanish, Mandarin, and other languages to answer any questions you may have.
Available 24/7
Van Law Firm is available 24/7 to ensure that you can always count on our firm to be there when you need it.
AT VAN LAW FIRM
Latest Posts
TESTIMONIALS
Words From Our Clients
These guys are amazing. Helped me throughout the process. Always there when I need help. Inititailly called a law firm (the one that has lots of ads on the radio), but they declined my case. Van Law Firm accepted my case without a second thought! Kudos to Daniel, my case manager, and Amanda who expedited my payment process. Highly recommended.
Milby Mags
Got in an accident at the beginning of the year and they have been awesome, especially with it being my first accident and me being like this. They have been very communicated, stayed in contact with me the whole time, giving me updates when there were any and even when there weren't and answered any question I had. I would recommend them to anyone. Everyone I have talked to there has been very friendly. I would give them a 10 out of 10.
Ethan Gullet
They made sure that my insurance company covered what I paid for them to which included the gap for my car that was totaled. My medical costs were taken care of and reduced substantially so I was able to get more on my settlement. My case manager, Will Garcia, was always helpful in assisting me and answering any questions I had. They really did an amazing job with my case. I would definitely recommend them to anyone in need of this type of legal help. Most lawyers do not help you with the recovery of the car and rental etc. They are amazing.
Teresa Cuthbertson
Had a great experience with Van Law Firm and a special thanks to Norma and her team for all the help and getting me the proper care and compensation.
Ivan Parra
Thank you Norma and Llanneris for always communicating with me through this process. I got referred here by a friend and I absolutely made the right choice in choosing this law firm. Thank you for always helping and being very professional. Customer service exceeded my expectations. Thank you again. Recommend 100%.
Aidee Gonzalez
Back in July of 2022, I was in a car accident. While I was sitting at a light a lady slammed right into me. I was in pain and didn't know what to do. So, a friend of mine referred me to Van Law Firm. I'm so grateful he did. They took the time to call me and walk me through every step of the way. They explained every detail of what was going on with my case. Karin was so helpful and was always a phone call away. If I had questions about things I didn't understand, Karin would be sure to go over them with me detail by detail. I'm so grateful for Karin and the team, especially taking the time to help me and get everything he could. I'm forever grateful for such a great team. I would definitely refer all my family and friends to Van Law Firm. Thank you Van Law Firm, respectfully I hope I won't have to see them anytime soon or ever. But If I happen to need an attorney in the future, I'll definitely be back! Thank you again!
Yvette Cota
I was recommended to Van Law Firm and Karin by my sister, and I am glad retained Van Law Firm. Van Law Firm has an amazing staff! Karin and his team helped me every step of the way with any questions I had. They gave me updates on how my case was going. Karin is diligent with his work and made sure my concerns were always addressed. There was never a moment I felt uninformed. He's devoted to the work he does and his clients. Thank you Van Law Firm, Karin, and all the support team.
Anthony Gomez