Fortunately, if you have been in a motor vehicle accident with an uninsured or underinsured motorist, you may still be entitled to compensation for your injuries. The Las Vegas uninsured and underinsured motorist accident lawyers at Van Law Firm will guide you through the maze of confusing insurance provisions to get you the compensation you deserve after an auto accident with an uninsured or underinsured motorist.
Let us evaluate your situation and determine the best path to take to help you achieve your goals. Give our injury attorneys a call today at 725-900-9000.
Our years of experience and considerable legal knowledge, along with our dependable and reliable service, make us a well-respected Las Vegas auto accident law firm. A number of past clients have strongly endorsed Van Law Firm and we pride ourselves on our attentive and courteous attorneys and staff.
If you or a loved one has been involved in a motor vehicle accident with an uninsured motorist, do not hesitate to contact one of the knowledgeable Las Vegas auto accident attorneys at Van Law Firm at (725) 900-9000 to schedule a free consultation to discuss how to obtain compensation following your car accident.
Nevada Uninsured Motorist Provisions
Many auto insurance policies also include uninsured motorist coverage, which protects you in the event that you are involved in an auto accident with an uninsured motorist. In most cases, uninsured motorist coverage only covers injuries and not property damages, however. Uninsured motorist coverage will typically cover reasonable and necessary medical expenses, general damages (such as pain and suffering), and lost wages as a result of the accident.
Many times a motorist will carry some insurance but the insurance coverage will be insufficient to cover the damages associated with the accident. Under Nevada law, if you carry uninsured motorist coverage, you also have underinsurance coverage. Underinsurance coverage will apply to the difference between what the negligent driver's policy covers and the total cost of the injuries.
Uninsured/underinsured motorist provisions are often not vehicle-specific, so they may also apply if you are injured as a passenger in another person's vehicle, or a passenger on a bus or in a cab.
For a free legal consultation with a uninsured and underinsured motorist lawyer serving Las Vegas, call (725) 900-9000
How Uninsured Motorist Provisions Work
When you file a claim pursuant to an uninsured motorist provision, your insurance company agrees to assume the role of the at-fault party and pay on your claim for any injuries sustained in the accident.
Uninsured/underinsured motorist provisions can be difficult to understand and confusing to interpret. Moreover, your insurance company may try to provide a formulaic approach to determining compensation or may seek to pay less than the amount to which you are entitled. Accordingly, you should consult with an experienced Nevada uninsured motorist attorney like those at Van Law Firm if you have been injured in an auto accident with an uninsured or underinsured motorist.
At Van Law Firm, our Nevada motor vehicle accident attorneys have considerable legal knowledge and experience regarding all types of motor vehicle accidents, including auto accidents, trucking accidents, motorcycle accidents, drunk driving accidents, and accidents with uninsured motorists.
Client Testimonials
These guys are amazing. Helped me throughout the process. Always there when I need help. Inititailly called a law firm (the one that has lots of ads on the radio), but they declined my case. Van Law Firm accepted my case without a second thought! Kudos to Daniel, my case manager, and Amanda who expedited my payment process. Highly recommended.
Milby Mags
Got in an accident at the beginning of the year and they have been awesome, especially with it being my first accident and me being like this. They have been very communicated, stayed in contact with me the whole time, giving me updates when there were any and even when there weren't and answered any question I had. I would recommend them to anyone. Everyone I have talked to there has been very friendly. I would give them a 10 out of 10.
Ethan Gullet
They made sure that my insurance company covered what I paid for them to which included the gap for my car that was totaled. My medical costs were taken care of and reduced substantially so I was able to get more on my settlement. My case manager, Will Garcia, was always helpful in assisting me and answering any questions I had. They really did an amazing job with my case. I would definitely recommend them to anyone in need of this type of legal help. Most lawyers do not help you with the recovery of the car and rental etc. They are amazing.
Teresa Cuthbertson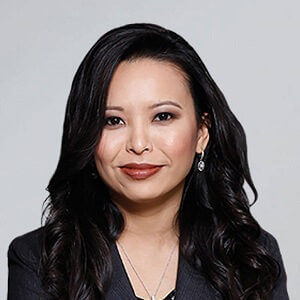 Have you been injured? We can help.
Fill out the form below, and we will get back to you very soon.