Seattle Uninsured and Under insured Motorist Accident Attorneys
When you've been injured in a car crash, the insurance coverage of the at-fault driver is not usually the first thing that comes to mind, nor should it be. However, a high percentage of motorists both in Washington and across the country are considered to be underinsured, and some have no insurance at all. That is why it is important for drivers to think about adding underinsured and uninsured motorist (UM/ UIM) coverage to their existing policy, to protect themselves in the event that a crash occurs. Even if you already have these provisions but aren't exactly sure how they are interpreted and applied, the Seattle uninsured and underinsured motorist accident attorneys from Van Law Firm can help. Call (360) 200-0000 now to get started.
For a free legal consultation with a uninsured and underinsured motorist lawyer serving Seattle, call (725) 900-9000
Understanding UM/ UIM Provisions
UM/ UIM coverage is meant to protect drivers in the event that they are involved in an accident and the other party has either no insurance (uninsured) or extremely minimal coverage (underinsured). In some cases, they can also be utilized if the policyholder is involved in a hit-and-run situation or a "phantom car" scenario, in which the driver is forced to crash or run off the road while the other car drives off into the distance.
Underinsured motorist claims are meant to help injured motorists recover compensation when the at-fault driver's policy is not quite big enough to cover all the expenses at hand. To use a hypothetical example, let's say that you were injured in an accident caused by Driver X and your damages equate to $20,000. Driver X's policy only covers $15,000, and so your UIM coverage would kick in and supplement the remaining $5,000. Depending on what your own policy limits are, this still may not cover everything, but it at least offers some help when called upon. The term "underinsured" is not absolute and varies depending on the minimum coverage for each state. So, an underinsured driver in one state may not be considered so in other states, or vice versa.
By comparison, uninsured motorist claims are used for situations where the driver responsible for the accident has no insurance. In that case, your insurance company will basically take the place of the party at fault and help pay for expenses (ideally). These are also governed by policy limits, so they are not exactly a cure-all. UM and UIM provisions are separated into two categories– bodily damages and property damages. Property damages go toward repair costs while bodily damages are for medical expenses. You should always be up to date on your policy because they are not always sold together.
UM/ UIM cases are usually complex and difficult to understand, even for professionals. Additionally, your insurer may not wish to cooperate, and may try to either rush your case along or deny it outright, both in the hopes of paying less. Due to the fact that your insurer is essentially pitted against you by acting as the opposing party, UM/ UIM claims can get very contentious, as many policyholders are angered by the insurer's reticence to pay in full even though UM/ UIM coverage is included in their policy. That is just one of the many reasons to hire a trusted UM/ UIM accident attorney to take over your case.
Let us evaluate your situation and determine the best path to take to help you achieve your goals. Give our injury attorneys a call today at (360) 200-0000.
Seattle Uninsured and Underinsured Motorist Lawyer Near Me (725) 900-9000
UM/ UIM Provisions in Washington
Like most regulations, car insurance minimums vary by state. UM/ UIM coverage is included in this, and certain states make it mandatory for drivers to have one or both of these types of coverage. Under Washington law, both UM and UIM coverages are voluntary, and not required by law. As such, Washington drivers should seriously consider adding those coverages if they are not already in place, because if you wait until you need it, it's too late.
Washington insurance companies are mandated by law to offer new policyholders both UM and UIM coverage. Now, drivers can refuse coverage if they so please, but this decision should be made in writing to be deemed valid. After an accident, if the insurance company claims you have refused this coverage but cannot produce a copy of this refusal, they are then supposed to offer those coverages to you at the time of the accident.
Additionally, these coverages don't typically apply to specific vehicles, so you may be covered while as a passenger of a car, bus, or cab. As stated previously, they can also be applied to hit-and-run and "phantom car" incidents. In such a case, time is of the essence in terms of gathering any evidence or tracking down possible witnesses or perpetrators– all hit-and-run and phantom car accidents should be noted within 72 hours of the incident.
Click to contact our Seattle Car Accident Lawyers today
Seattle UM/ UIM Accident Attorneys
If you're struggling with injuries after being hurt in an accident with an uninsured or underinsured motorist, the Seattle UM/ UIM accident attorneys from Van Law Firm are the right choice to analyze your policy and maximize your compensation. Contact our Washington location today at (360) 200-0000 for a free consultation.
We've recovered numerous settlements in excess of a million dollars for our clients, and the quality of our service is vetted by our 5-star reputation on Google, Avvo, and Yelp. Stop in today to see for yourself why we are the most trusted firm in Washington.No obligation consultations are always free.
Client Testimonials
These guys are amazing. Helped me throughout the process. Always there when I need help. Inititailly called a law firm (the one that has lots of ads on the radio), but they declined my case. Van Law Firm accepted my case without a second thought! Kudos to Daniel, my case manager, and Amanda who expedited my payment process. Highly recommended.
Milby Mags
Got in an accident at the beginning of the year and they have been awesome, especially with it being my first accident and me being like this. They have been very communicated, stayed in contact with me the whole time, giving me updates when there were any and even when there weren't and answered any question I had. I would recommend them to anyone. Everyone I have talked to there has been very friendly. I would give them a 10 out of 10.
Ethan Gullet
They made sure that my insurance company covered what I paid for them to which included the gap for my car that was totaled. My medical costs were taken care of and reduced substantially so I was able to get more on my settlement. My case manager, Will Garcia, was always helpful in assisting me and answering any questions I had. They really did an amazing job with my case. I would definitely recommend them to anyone in need of this type of legal help. Most lawyers do not help you with the recovery of the car and rental etc. They are amazing.
Teresa Cuthbertson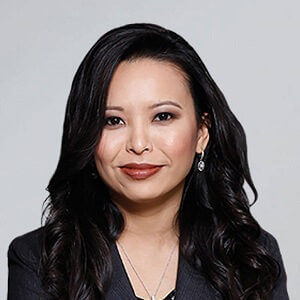 Have you been injured? We can help.
Fill out the form below, and we will get back to you very soon.