Unfortunately, when insurance companies decide to act negligently, it is the loyal policyholders who are forced to suffer the consequences. If, for whatever reason, you believe that your insurer has acted in bad faith, consider contacting the Seattle bad faith insurance attorneys from Van Law Firm for a free, no-obligation consultation and case review. When we manage your case, we will conduct a thorough review of your policy as well as your bad faith claim to definitively determine whether your insurer has actually made a proper attempt to settle your claim and compensate you for your injuries. Get started today by calling our Washington office at (360) 200-0000.
Common Bad Faith Practices
When it comes to bad behavior, insurance companies have multiple avenues from which to choose. This page is not meant to be a complete breakdown of insurance malpractice in Washington– Read the PDF for WA Code 284-30-330. Rather, these examples are meant to help potential claimants in determining whether or not the insurer in question has actually acted dubiously.
Long Delays
It is common for insurance companies to delay processing your claim for as long as possible, in the hope that policyholders will grow tired of waiting and just pay their expenses themselves. Per state law, every insurer must conduct and complete the investigation of a claim within 30 days of receiving said claim, barring unforeseen circumstances. If your claim has been sitting for more than 30 days, that may be seen as an act of bad faith.
Untenable delays can be seriously detrimental to claimants' health, as any illness or injury will worsen if treatment is prevented. If your insurer's delays have caused your conditions to worsen, they may be liable.
Unreasonable Denials
Every denied claim must be accompanied by valid reasoning. If you never received any justification from your insurer after your claim was denied, a bad faith claim may be possible.
Inadequate Investigations
Every case is supposed to be investigated swiftly and thoroughly. In the event that an investigation did not happen or was incomplete, a bad faith case may be an effective remedy.
Not Settling Eligible Claims
Whenever your insurer denies compensating you for an otherwise eligible claim, the most effective course of action may be through a bad faith claim.
Low Settlement Offers
Insurance companies and their adjusters work hard every day to avoid paying proper compensation– in a perfect world, they'd rather not pay at all. One tactic they have adopted is to come right out of the gate with a settlement offer. A lot of people are drawn to the quick money, even though their injuries are much more severe than the offer warrants. This is one of the biggest reasons why you should hire an attorney to handle your case, so that you don't leave any money on the table.
Let us evaluate your situation and determine the best path to take to help you achieve your goals. Give our injury attorneys a call today at 702-529-1011.
For a free legal consultation with a bad faith insurance lawyer serving Seattle, call (725) 900-9000
Helping to Prove a Bad Faith Claim
You should always consider the following actions when dealing with your insurer, especially when you are considering filing a bad faith claim:
Keep copies of all communications between you and the insurance company, and that includes emails and digital messages
Keep copies of your personal records, such as medical records and bills, or any photos of accidents and injuries
Be sure to take note of any activity regarding your claim (when/if they received it, investigation documents, etc.)
Remember any conversations that may be influential to your case, including telephone and face-to-face conversations. NOTE: This does NOT entail recording a person without their knowledge. If you so wish to record correspondence, be sure to ALWAYS receive permission. Otherwise, simply take note of what the conversation was about and when.
No obligation consultations are always free.
Let us help you!

Call Now: (702) 529-1011

We are available 24/7
Seattle Bad Faith Insurance Lawyer Near Me (725) 900-9000
Seattle Bad Faith Insurance Attorneys
If you have reason to suspect that your insurance company has somehow acted in bad faith, the trusted Seattle bad faith insurance attorneys from Van Law Firm are here to help you navigate through the legal process of a bad faith claim. With tens of millions of dollars recovered for our clients and nearly 500 5-star reviews, it's easy to see why we're one the fastest growing firms in the nation. Don't wait, call (360) 200-0000 now to get started.
Client Testimonials
These guys are amazing. Helped me throughout the process. Always there when I need help. Inititailly called a law firm (the one that has lots of ads on the radio), but they declined my case. Van Law Firm accepted my case without a second thought! Kudos to Daniel, my case manager, and Amanda who expedited my payment process. Highly recommended.
Milby Mags
Got in an accident at the beginning of the year and they have been awesome, especially with it being my first accident and me being like this. They have been very communicated, stayed in contact with me the whole time, giving me updates when there were any and even when there weren't and answered any question I had. I would recommend them to anyone. Everyone I have talked to there has been very friendly. I would give them a 10 out of 10.
Ethan Gullet
They made sure that my insurance company covered what I paid for them to which included the gap for my car that was totaled. My medical costs were taken care of and reduced substantially so I was able to get more on my settlement. My case manager, Will Garcia, was always helpful in assisting me and answering any questions I had. They really did an amazing job with my case. I would definitely recommend them to anyone in need of this type of legal help. Most lawyers do not help you with the recovery of the car and rental etc. They are amazing.
Teresa Cuthbertson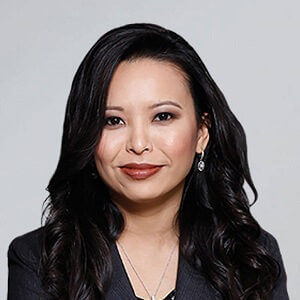 Have you been injured? We can help.
Fill out the form below, and we will get back to you very soon.