Were You Injured As a Result of Using a Defective or Dangerous Product?
In the event that you or a loved one has been injured as a result of using a defective or dangerous product, be sure to address any pressing health concerns before contacting the Seattle product liability attorneys from Van Law Firm. When you work with us, you maximize your chances of recovering compensation for your medical costs, lost wages and damage to future earnings, and the pain and suffering or loss of enjoyment that was caused by the faulty product.
This isn't exactly breaking news, but corporations and product manufacturers don't always prioritize the health and safety of their customers when conducting business. There are safety regulations along every step of a product's lifespan, from design and manufacturing all the way to retail shelves, and yet more defective goods are discovered almost daily. Oftentimes, a company's monetary interests are what influences them to either rush a bad decision or neglect a good one. Not only that, but when customers are subsequently injured by these goods, the same companies and their insurers work hard to avoid paying rightful reimbursement because of those same interests.
Our goal is to work diligently to do our part in keeping Seattle-area residents safe from the dangers of harmful goods. We do everything in our power to ensure that the guilty and negligent parties are held responsible for the damages their products have caused, and that regulations are put in place to prevent such dangers from harming anyone else.
For a free legal consultation with a product liability lawyer serving Seattle, call (725) 900-9000
Washington Product Liability Doctrine
Pursuant to the Washington Product Liability Act of 1981 (WPLA), the state has categorized the following product liability theories:
Average Consumer Expectation: As the name suggests, this theory states that a product or good may be considered unsafe if the "average consumer" would consider it to be so. As part of this theory, claimants are not required to prove that a different design was possible.
Breach of Warranty: If a product is advertised with a warranty, and a claimant's resulted from a breach of said warranty, the product's manufacturer can be held liable.
Insufficient Warning: It is mandatory for all goods to come equipped with current and comprehensive safety labels and instructions. Additionally, in the event that a problem does arise, businesses are expected to make sufficient effort in notifying consumers and offer trade-ins, recalls, etc. If a product's warning labels are considered to be incomplete, false, or misleading, manufacturers could be on the hook for major damages.
Risk-Utility Test: In some cases, the "risk-utility formula" will be applied. Essentially, this formula will determine whether or not the cost of simply creating a new product design is less than the costs of paying damages to injury victims. If it is determined that the cost of a new design was the cheaper option, companies may be hit with liability.
Let us evaluate your situation and determine the best path to take to help you achieve your goals. Give our injury attorneys a call today at (360) 200-0000.
Seattle Product Liability Lawyer Near Me (725) 900-9000
Reimbursement for Dangerous or Defective Products
It's commonplace for businesses to attempt to deny all claims or delay them as much as possible. Most of the time, they attempt to downplay the seriousness of a claimant's injuries or deny any harm on behalf of the product whatsoever. When you're stressed about rising medical costs and time away from work, that's not what you want to hear.
The attorneys at Van Law Firm have years of experience with Washington product liability law, and we have the tools in place to successfully argue your case, regardless of the parameters. We can recover numerous kinds of compensation for our clients, such as:
Medical expenses
Lost income
Pain and suffering
Loss of enjoyment
Punitive damages
Click to contact our Seattle Personal Injury Lawyers today
Common Defective and Dangerous Products, Drugs, and Devices
Unfortunately, Seattle residents are likely to be exposed to defective and dangerous products of all types. Claimants may be forced to sue the companies responsible for the drugs they take, the food and drink they ingest, or the car or truck they own. We currently deal with some products more than others, and those include:
Medications such as Elmiron, Zantac, Valsartan, and more
Medical devices such as St. Jude implantable defibrillators, Paragard IUDs, IVC filters, hernia mesh, and more
Products such as 3M earplugs, Roundup and Paraquat weed spray, Takata airbags, and more
Complete a Free Case Evaluation form now
Product Liability Attorneys at Van Law Firm
When you need help recovering proper compensation from the manufacturer of a product or drug that caused you harm, the Seattle product liability attorneys from Van Law Firm are here to help. With over $50 million recovered for our clients so far, we're just getting started.
Call our Washington office now at (360) 200-0000 to review your case with a no-cost, no-obligation consultation. Remember, we work under a contingency-fee basis, so we only get paid if you do. With over 500 5-star reviews, we've established a network of satisfied clients– will you be the next?
No obligation consultations are always free.
Client Testimonials
These guys are amazing. Helped me throughout the process. Always there when I need help. Inititailly called a law firm (the one that has lots of ads on the radio), but they declined my case. Van Law Firm accepted my case without a second thought! Kudos to Daniel, my case manager, and Amanda who expedited my payment process. Highly recommended.
Milby Mags
Got in an accident at the beginning of the year and they have been awesome, especially with it being my first accident and me being like this. They have been very communicated, stayed in contact with me the whole time, giving me updates when there were any and even when there weren't and answered any question I had. I would recommend them to anyone. Everyone I have talked to there has been very friendly. I would give them a 10 out of 10.
Ethan Gullet
They made sure that my insurance company covered what I paid for them to which included the gap for my car that was totaled. My medical costs were taken care of and reduced substantially so I was able to get more on my settlement. My case manager, Will Garcia, was always helpful in assisting me and answering any questions I had. They really did an amazing job with my case. I would definitely recommend them to anyone in need of this type of legal help. Most lawyers do not help you with the recovery of the car and rental etc. They are amazing.
Teresa Cuthbertson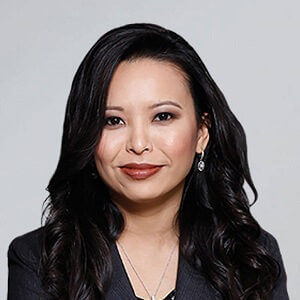 Have you been injured? We can help.
Fill out the form below, and we will get back to you very soon.