Property owners have a responsibility to ensure their properties are safe for those who enter. In many cases, accidents happen because of unsafe conditions on the property. If you've been injured on someone else's property, you may be struggling to recover from injuries that put you behind on your financial commitments, impacting you mentally and emotionally.
If you or a loved one sustained an injury while visiting someone else's property, you could have legal options and deserve compensation. At Van Law Firm, our Seattle, WA premises liability lawyer can help you take on the responsible party. We will advocate for your best possible results.
How Our Seattle, WA Lawyer Can Help You
Premises liability cases can be complicated and challenging, especially when proving liability and determining the damages you need to recover. Our premises liability lawyer has experience handling these kinds of complex cases. While we can file your claim, we will also do much more. We also:
Determine the value of your case by evaluating your damages

Investigate your accident and gather as much evidence as possible to strengthen your claim

Identify and prove who is liable for your injuries and damages

Advocate for you while communicating with all parties involved on your behalf

Negotiate a fair settlement out of court

Represent you at jury trial

Keep you up to date on all details of your case
Working with a personal injury lawyer can help you maximize your compensation. Don't let the fear of paying legal fees stand in the way of hiring a lawyer. We work based on contingency fees, meaning we don't get paid until you do.
How Long do I Have to File a Lawsuit?
In Washington, RCW § 4.16.080states you have three years from the accident date to file a lawsuit. Contacting an attorney's team as soon as you can after the incident ensures that your attorney has reasonable time to prepare for your case.
Three years may seem like a long time, but it can go by quicker than you think. Negotiating and reaching a settlement with an insurance company can take months. It's important that you file as soon as possible to meet the statute of limitations time limit.
For a free legal consultation with a premises liability lawyer serving Seattle, call (725) 900-9000
Our Attorneys Fight for You to Receive the Maximum Compensation
Recoverable damages are intended to help make you whole again following an injury. Our attorneys help place dollar amounts on how your injuries have affected you financially, physically, and emotionally. These damages are divided into two categories: economic and non-economic. Examples include:
Medical expenses,

including

both past and future medical care and rehabilitation needs. Future costs are calculated by examining how your medical needs will affect the rest of your life. This can also include the costs of living with a disability and the changes you'd need to make your home accessible, if necessary.

Lost income

and

reduced earning capacity

if your injuries will prevent you from working like you once did prior to the accident.

Funeral or burial expenses

if you lost a loved one due to their injuries.

Pain and suffering

damages that cause you discomfort mentally, physically, or emotionally. Other related losses can include loss of enjoyment if your injuries prevent you from enjoying life the way you did prior to your injuries.
Our premises liability attorneys in Seattle, WA know how to determine the full, fair amount you can seek for your damages. We will fight for the recovery you deserve.
Seattle Premises Liability Lawyer Near Me (725) 900-9000
Elements of a Premises Liability Claim in Washington
In Washington, all property owners have the responsibility to keep their property safe for visitors. Visitors are divided into three categories:
Invitees

Licensees

Trespassers
While invitees and licensees may enter properties with expressed or implied permission, a trespasser does not have permission to be on the property. A trespasser is someone who is not authorized to be on the property, which typically means property owners do not owe a duty of care to them.
A premises liability attorney can review your specific case and will help determine if the property owner may be liable.
Common Types of Premises Liability Cases
All kinds of injury accidents can happen on a property. Some common types of cases include:
Slip and Fall

. These cases typically happen when you slip and fall on someone else's property. The causes can include defective staircases, broken sidewalks, or steps to wet, oily or unsecured floors.

Inadequate Building Security.

These accident cases typically happen in apartment buildings or offices. Owners have a duty to act to ensure reasonable security measures for the building. This is why there are typically locked entrances and exits or even security guards in many buildings.

Swimming Pool Accidents.

These cases usually involve unsupervised children and/or an unsecured pool. Most states have laws requiring pools to be secured by fences and a locking gate.
According to the National Safety Council (NSC), more than 6.8 million people needed medical attention in the emergency room because of fall-related injuries in 2019. A fall can result in devastating injuries within a split second. Property owners must anticipate risks that could injure individuals while visiting their properties and take appropriate steps to prevent hazardous conditions.
How Can Negligence Be Established?
Establishing negligence and proving liability are among the most important aspects of your case. To show negligence, the following must be true of your case:
You had permission to be on someone else's property.

The property owner should have been aware of the risk or condition of the property.

The property owner was careless, which resulted in your injuries and damages.

You now have medical expenses because of your injuries.
An attorney from our team will work hard to establish and prove negligence in your case so you can seek the maximum compensation you deserve.
Click to contact our Seattle Personal Injury Lawyers today
Call Our Seattle, WA Premises Liability Lawyer Today for Your Free Consultation
If you or a loved one suffered an injury due to the negligent care of a property owner, contact Van Law Firm today for your free consultation. Call usor complete a form online. We are available 24/7 to talk with you.
Client Testimonials
These guys are amazing. Helped me throughout the process. Always there when I need help. Inititailly called a law firm (the one that has lots of ads on the radio), but they declined my case. Van Law Firm accepted my case without a second thought! Kudos to Daniel, my case manager, and Amanda who expedited my payment process. Highly recommended.
Milby Mags
Got in an accident at the beginning of the year and they have been awesome, especially with it being my first accident and me being like this. They have been very communicated, stayed in contact with me the whole time, giving me updates when there were any and even when there weren't and answered any question I had. I would recommend them to anyone. Everyone I have talked to there has been very friendly. I would give them a 10 out of 10.
Ethan Gullet
They made sure that my insurance company covered what I paid for them to which included the gap for my car that was totaled. My medical costs were taken care of and reduced substantially so I was able to get more on my settlement. My case manager, Will Garcia, was always helpful in assisting me and answering any questions I had. They really did an amazing job with my case. I would definitely recommend them to anyone in need of this type of legal help. Most lawyers do not help you with the recovery of the car and rental etc. They are amazing.
Teresa Cuthbertson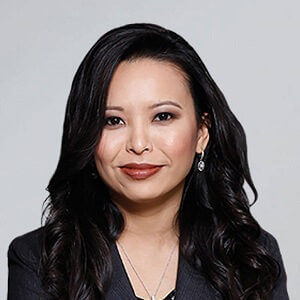 Have you been injured? We can help.
Fill out the form below, and we will get back to you very soon.