Whenever you enter a building, home, or other premises in Henderson, you have an expectation that doing so will be safe. Sadly, that isn't always the case. Many property owners allow dangerous conditions to exist on their premises. If you've been injured on a visit to a property such as a store or private residence, you could demand damages. A Henderson, NV premises liability lawyer can help you.
Van Law is a personal injury firm that's dedicated to fighting for the rights of injured people all over Nevada. We stand up to negligent property owners and their insurance companies when they don't do what's right for injury victims. Our firm has over ten years of experience holding property owners accountable for their actions, and we've collected millions in damages for our clients in that time.
What Are the Damages in Henderson Premises Liability Cases?
You have the right to demand economic and non-economic damages after you're injured while visiting a premises in Nevada. Some common examples of economic damages in a Henderson premises liability case include:
Lost wages
Reduced earning capacity
Medical bills
Future medical bills
Cost of repairing damaged property
Our attorneys can demand full reimbursement for all the economic harm you suffered in a premises liability case. Nevada law also allows people in your situation to demand compensation for non-economic damages, such as mental anguish, pain and suffering, or lost quality of life. Van Law will always fight for your right to demand full compensation for all your losses.
For a free legal consultation with a premises liability lawyer serving Henderson, call (725) 900-9000
How Can a Henderson, NV Premises Liability Lawyer Help You?
After establishing that your injury meets Nevada's requirement for bringing an injury case, we can make a demand against the negligent party. After that, our attorneys will represent you in settlement negotiations or represent you in a lawsuit.
We also believe in taking a proactive approach with our clients. We will keep you updated about the status of your case and make sure you understand what to expect in the legal process. As mentioned, we often try to negotiate a settlement with the negligent party in your case. However, if it presents the best option in your situation, we're more than willing to go to trial and fight your case to the end.
Our premises liability attorneys will ensure that your case is filed with the courts before Nevada's statute of limitations expires. We'll keep records of your case and make sure that you're prepared for trial. We want to help you get the compensation you need to put your life back in order after a negligent party causes you harm. This is all part of the comprehensive approach Van Law takes to fighting for our clients.
Henderson Premises Liability Lawyer Near Me (725) 900-9000
How Much do Henderson, NV Premises Liability Lawyers Cost?
Van Law knows that cost is always a concern when people are considering legal representation. We also know many people may be reluctant to hire attorneys because they think they can't afford them. However, we don't think an inability to afford an attorney should stand between you and getting the compensation you deserve in a premises liability case.
Van Law will fight your case on a contingency-fee basis. We'll handle every aspect of your case, including a trial, and you won't receive a bill from us unless we win. So, don't worry about money. Worry about your recovery. Just call Van Law, and our premises liability lawyers will take care of the rest.
Click to contact our Henderson Personal Injury Lawyers today
How does a Premises Liability Case Work in Nevada?
Premises liability law is not so simple as just demanding damages after you suffer an injury on private property. To win a premises liability case in Nevada, you will have to demonstrate the following points:
The person or company you're demanding damages from had control over or ownership of the property where you were injured.
You had permission to be on the property where you were injured. Examples of this would be if you were shopping, conducting normal business on the property, or visiting upon the invitation of whoever controlled the property.
A dangerous or potentially hazardous condition existed at the property you visited.
The party (or parties) in control of the property knew or should have known about the existence of these hazardous conditions but failed to take adequate steps to remedy them.
You can prove these dangerous conditions caused you to suffer an injury while visiting the premises.
Complete a Free Case Evaluation form now
What Kinds of Hazards Lead to Premises Liability Cases?
There is a long list of potential dangers or hazards that can exist on any premises. Common examples of hazards that victims may encounter include:
Wet floors
Falling objects, such as debris from construction sites or items that are improperly stacked on the shelves of retail outlets
Safety equipment such as carbon monoxide or smoke detectors that fail to operate
Uneven surfaces, such as cracked pavement, potholes in parking lots, or frayed carpets
Fire hazards such as faulty electrical wiring or improperly installed electrical fixtures
Malfunctioning garage doors, security gates, and other automated security features
Obstructed hallways or blocked emergency exits
This is by no means a complete list of the potential dangers you may face while visiting a premises in Nevada. If you don't see the cause of your injury listed here, we can still help you with our case. Just reach out to us for a free consultation and tell us what happened.
Statute of Limitations in Nevada Premises Liability Cases
You have a limited amount of time to demand damages after being injured while visiting a premises in Nevada. Nevada law has a two-year statute of limitations on filing a lawsuit in a personal injury case, NRS § 11.190(4)(e). This statute applies to premises liability cases as well. The two-year period starts on the day of your injury.
In most cases, your failure to demand damages before the end of the two-year period will result in the forfeiture of your right to demand any damages in the future. When a premises liability attorney from Van Law is on your case, you won't have to worry about this. We'll get your case filed properly with the Henderson courts.
Contact a Henderson, NV Premises Liability Lawyer
More than anything, Van Law is committed to helping injured people move forward with their lives. We're ready to fight for your damages and your right to seek justice. We also understand that you may have other questions before you're ready to begin the legal process, such as what damages you could seek.
We want you to make the best decision possible about your case. That's why our firm offers free consultations in premises liability cases. Contact our firm with any questions you have, and we'll be happy to answer them. The better our understanding of your situation, the better the advice we can give you about how to proceed. Get started on your case today.
Client Testimonials
These guys are amazing. Helped me throughout the process. Always there when I need help. Inititailly called a law firm (the one that has lots of ads on the radio), but they declined my case. Van Law Firm accepted my case without a second thought! Kudos to Daniel, my case manager, and Amanda who expedited my payment process. Highly recommended.
Milby Mags
Got in an accident at the beginning of the year and they have been awesome, especially with it being my first accident and me being like this. They have been very communicated, stayed in contact with me the whole time, giving me updates when there were any and even when there weren't and answered any question I had. I would recommend them to anyone. Everyone I have talked to there has been very friendly. I would give them a 10 out of 10.
Ethan Gullet
They made sure that my insurance company covered what I paid for them to which included the gap for my car that was totaled. My medical costs were taken care of and reduced substantially so I was able to get more on my settlement. My case manager, Will Garcia, was always helpful in assisting me and answering any questions I had. They really did an amazing job with my case. I would definitely recommend them to anyone in need of this type of legal help. Most lawyers do not help you with the recovery of the car and rental etc. They are amazing.
Teresa Cuthbertson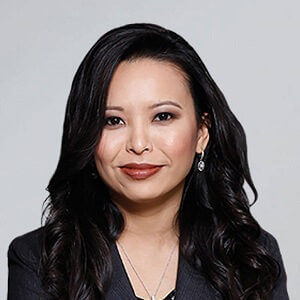 Have you been injured? We can help.
Fill out the form below, and we will get back to you very soon.