Those who survive sexual abuse should get justice in the form of a criminal prosecution. However, survivors can also seek justice for their damages through a lawsuit. You can file a lawsuit regardless of the outcome of any criminal case related to your abuse.
A Henderson, NV, sexual abuse lawyer from Van Law will lead your lawsuit. Our firm has experience leading cases for abuse survivors, and we have the utmost compassion for your situation. Let us fight for you.
Recoverable Damages for Sexual Abuse Survivors in Henderson, NV
Sexual abuse affects each individual differently, so the Van Law team will take a personal, compassionate approach to determine your damages. For example, the Centers for Disease Control and Prevention (CDC) explains how child sexual abuse survivors may experience the following:
Post-traumatic stress disorder (PTSD)

Depression

A higher risk of substance abuse disorders

Suicidal tendencies
Health Problems and Related Medical Costs
The CDC also notes that the effects of sexual abuse may lead to "chronic conditions later in life, such as heart disease, obesity, and cancer." However, any injuries resulting directly from your sexual abuse may require medical care. Thus, a sexual abuse lawyer from Van Law will seek compensation for all your abuse-related medical costs.
Professional Difficulties
The psychological and emotional consequences of sexual abuse may take a professional toll. Abuse survivors may:
Be unable to manage the stress of certain professional fields.

Have to take time from work to address abuse-related symptoms.

Struggle with substance abuse and other abuse-related behaviors that interfere with their professional life.
These issues may affect your income, reduce your earning power, prevent you from obtaining promotions and bonuses, and have other professional costs.
The Van Law team has represented many sexual abuse survivors, so we understand how abuse symptoms can alter lives. Therefore, we will work with experts to identify, document, and calculate every damage an abuser has caused.
For a free legal consultation with a sexual abuse lawyer serving Henderson, call (725) 900-9000
Why Choose Van Law for a Sexual Abuse Lawyer Serving Henderson, NV?
Our firm handles different personal injury cases, but representing survivors of sexual abuse is particularly important to us. Nobody deserves to experience mistreatment, and we take pride in getting justice for survivors.
You may choose to hire a Henderson, NV, sexual abuse lawyer from Van Law because:
We will shoulder the financial cost of your case:

You will not have to pay us anything upfront. We pay the entire cost of completing your case in Henderson and spare no expense to mount the best case we possibly can. Then, we will only get an attorney's fee if we win your case.

We will demand every dollar that you deserve:

Once we have determined how much compensation you deserve, we'll take that demand to the liable parties. Then, if we need to take your case to trial because responsible parties refuse to settle, we will.

We deliver excellent client service:

While lawsuits present many challenges outside our control, client service is something we can

control. Therefore, we provide a consistently excellent experience for everyone we represent. From active communication to a positive attitude, Van Law wants you to be satisfied with every aspect of our representation.

We understand the compassion necessary in sexual abuse cases:

Sexual abuse cases are unlike any other. Survivors deserve compassion, privacy, and sensitivity for the trauma they've experienced. We'll handle your case with the utmost discretion and understanding.

You deserve to focus on your well-being rather than a legal fight:

Our firm provides beginning-to-end legal service. We'll handle as much of your case as possible, allowing you to focus on your health and welfare.
You are never alone when Van Law is on your side.
Consider Our Firm's Client Testimonials
As you decide which firm you should hire to pursue your sexual abuse claim in Henderson, NV, consider what former clients say about Van Law:
"This was the best law firm experience I have ever had in my life, and I have had several. Van Law Firm is the best…" — Jackin R.

"I want to thank Van Law Firm for the hard work and dedication they put into my case. My case manager Norma was great and explained everything in detail and answered any questions I had." — Darla S.
No matter the outcome of your case, you will know that Van Law did everything in our power to get justice for you.
Henderson Sexual Abuse Lawyer Near Me (725) 900-9000
Services the Van Law Team Provides Abuse Survivors in Henderson, NV
The Van Law team will manage every aspect of your case in Henderson, including the following:
Protecting your rights and dignity:

Our team will ensure your case does not interfere with your well-being. We'll protect your rights from anyone who wants to see your case fail.

Documenting your damages:

We'll get documentation of your damages, ensuring that liable parties understand the cost of your abuse.

Securing evidence:

We will gather all available evidence of the abuse. We'll also get evidence suggesting liable parties failed to protect you from abuse.

Demanding a settlement:

Your sexual abuse lawyer from Van Law will lead settlement negotiations, demanding the full financial recovery you are entitled to receive.

Completing any necessary trial:

If your case leads to a trial, we'll complete this step in the legal process.
Rather than trying to handle these many responsibilities yourself, a sexual abuse attorney from Van Law can protect you from reliving the details of your abuse while fighting for the justice every survivor deserves.
Click to contact our Nevada Sexual Abuse Lawyers today
Call Van Law Today for a Free Consultation
We might face a deadline for filing your sexual abuse case in Henderson, NV. So, speak with our team today about hiring a lawyer, and we'll move forward with your case as soon as possible.
Contact Van Law for your free consultation. We are available 24/7 to speak with you.
Client Testimonials
These guys are amazing. Helped me throughout the process. Always there when I need help. Inititailly called a law firm (the one that has lots of ads on the radio), but they declined my case. Van Law Firm accepted my case without a second thought! Kudos to Daniel, my case manager, and Amanda who expedited my payment process. Highly recommended.
Milby Mags
Got in an accident at the beginning of the year and they have been awesome, especially with it being my first accident and me being like this. They have been very communicated, stayed in contact with me the whole time, giving me updates when there were any and even when there weren't and answered any question I had. I would recommend them to anyone. Everyone I have talked to there has been very friendly. I would give them a 10 out of 10.
Ethan Gullet
They made sure that my insurance company covered what I paid for them to which included the gap for my car that was totaled. My medical costs were taken care of and reduced substantially so I was able to get more on my settlement. My case manager, Will Garcia, was always helpful in assisting me and answering any questions I had. They really did an amazing job with my case. I would definitely recommend them to anyone in need of this type of legal help. Most lawyers do not help you with the recovery of the car and rental etc. They are amazing.
Teresa Cuthbertson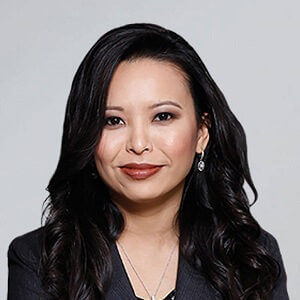 Have you been injured? We can help.
Fill out the form below, and we will get back to you very soon.