Coming forward with a sexual abuse claim can be intimidating. But you're not alone. A sexual abuse lawyer from Van Law Firm is ready to help you get justice. We can identify all parties responsible for your or your loved one's abuse, explore options for recovering compensation, and negotiate an out of court settlement or sue for damages. We're here to protect you and take the steps you're most comfortable with.
What Is Sexual Abuse?
According to the American Psychological Association (APA), sexual abuse is unwanted sexual activity, with perpetrators using force, making threats or taking advantage of victims not able to give consent. Most victims and perpetrators know each other.
Some forms of sexual abuse include:
Rape or attempted rape
Fondling, groping, or other unwelcome sexual touching
Being forced to touch another person sexually
Forced sodomy or oral sex, either giving or receiving such acts
Being forced or coerced into viewing or creating pornographic material
Unwanted sexual conversation or advances, especially with a minor
For a free legal consultation with a sexual abuse lawyer serving Nationwide, call (725) 900-9000
Sexual Abuse vs. Sexual Assault
Sexual abuse can be understood as sexual assault by a person in a position of power in relation to the victim. It can be a one-time event or a series of abuse events.
This power may be literal, as in an authority figure like a parent, teacher, or caregiver, or it may be figurative based on the nature of the relationship. For example, romantic partnerships are typically understood as relationships between two equals. But in a relationship with sexual abuse, one party often has power over the other, either through emotional manipulation, physical abuse, or both.
Sexual assault is often characterized as a singular event of unwanted and nonconsensual sexual contact. Multiple instances of sexual assault may be considered sexual abuse, regardless of whether the perpetrator holds a literal position of power.
Let us evaluate your situation and determine the best path to take to help you achieve your goals. Give our auto injury attorneys a call today at (360) 200-0000.
Nationwide Sexual Abuse Lawyer Near Me (725) 900-9000
Types of Sexual Abuse Claims We Handle
Many people believe that sexual abuse is limited to the sexual abuse of a child. But sexual abuse can occur to any person, young or old, by another person who holds some type of power over them.We serve every type of sexual abuse victim, regardless of age or background. We're proud to help these and other victims:

Children
The elderly
Those with physical and/or intellectual disabilities
Those who experience housing, economic, and employment insecurity
Patients
Students
Employees and co-workers
Spouses and partners

Some of the most common types of sexual abuse claims we handle at Van Law Firm include:

Clergy abuse or abuse by a religious authority figure
Abuse by a doctor or other medical professional
Nursing home abuse
Daycare or school abuse
Incest
Marital or partner abuse
Sexual abuse by a co-worker or employer
Sexual abuse by a teacher or professor

Your experience with sexual abuse may not fit into any of these categories — and that's okay. We can still help. Our sexual abuse lawyers are ready to hear your story and help you pick the best course of action for seeking justice.
Click to contact our Practice Areas today
Seek Justice and Compensation Through a Civil Lawsuit for Sexual Abuse
Sexual assault and abuse are crimes. State justice systems pursue criminal charges against sexual abusers to punish them with prison time, fines, and more. But in many cases, victims and their families are still left with the physical pain, emotional trauma, and financial consequences of suffering sexual abuse.
A sexual abuse attorney from our law firm can help you file a civil claim against your abuser and any third parties that allowed the abuse to occur. You can recover compensation for damages related to:
Medical bills and health insurance claims for abuse-related treatment
Out-of-pocket costs for therapy or counseling
Lost income and benefits due to being out of work while healing
Impaired professional advancement due to work-related abuse
Costs to repair or replace any property damaged during the abuse
Pain and suffering
Post-traumatic stress disorder (PTSD) and disability
Loss of quality of life and inconvenience
Whether or not your sexual abuse case goes to criminal trial, you can still file a civil lawsuit against the perpetrator and liable third parties. The outcome of your civil lawsuit doesn't have any impact on whether the abuser is found guilty or not guilty. What matters in a civil lawsuit is that you get the justice you need.
Complete a Free Case Evaluation form now
How We Fight for Victims of Sexual Abuse
Sexual abuse cases can be very complex, depending on the type of abuse, the duration of abuse, who the abuser is, and the power of the third parties liable for the abuse. That's why it's important to find a lawyer you trust. We create a safe space for all of our clients by protecting your identity where possible, listening to your needs, and prioritizing your emotional and physical well-being.
You don't have to pursue a civil case against your or your loved one's abuser alone. Let us help you by:
Connecting you with survivor resources and medical treatment
Working with law enforcement if you want to
Gathering evidence and interviewing witnesses
Identifying all liable parties
Handling all communications with opposing legal representatives
Calculating both economic and noneconomic damages you've suffered
Navigating your state's sexual abuse laws and statutes of limitations
Filing a lawsuit against all parties
Negotiating a settlement or representing you in court
Theories of Sexual Abuse We Can Use to Build a Strong Case for You
Theories are the foundational arguments upon which we build a case against a sexual abuser and the parties that allowed the abuse to occur. Here are some theories we can use in your case:
Assault or battery, which refer to the action or threat of physically harming someone
False imprisonment, which refers to being held against your will during sexual abuse, either physically or under coercion
Intentional infliction of emotional distress, which means the abuser acted threateningly to cause you discomfort and fear
Negligence, which refers to a failure to act reasonably in a situation to prevent harm, such as not doing background checks to reveal past history as an abuser, not implementing security measures that would have prevented sexual abuse, or failing to report sexual abuse
Negligent supervision, which refers to a party failing to provide adequate supervision to prevent or catch sexual abuse of people in their care, such as in a daycare, school, or nursing home
Van Law Firm Is Here for You
If you or your loved one are ready to come forward about a sexual abuse claim, the team at Van Law Firm is ready to help. We offer free case evaluations for every potential client, and we don't charge you a thing until we recover compensation for you. Contact our office to get started on your case today by calling (725) 900-9000.
No obligation consultations are always free.
Let us help you!Call Now: (360) 200-0000 We are available 24/7
Client Testimonials
These guys are amazing. Helped me throughout the process. Always there when I need help. Inititailly called a law firm (the one that has lots of ads on the radio), but they declined my case. Van Law Firm accepted my case without a second thought! Kudos to Daniel, my case manager, and Amanda who expedited my payment process. Highly recommended.
Milby Mags
Got in an accident at the beginning of the year and they have been awesome, especially with it being my first accident and me being like this. They have been very communicated, stayed in contact with me the whole time, giving me updates when there were any and even when there weren't and answered any question I had. I would recommend them to anyone. Everyone I have talked to there has been very friendly. I would give them a 10 out of 10.
Ethan Gullet
They made sure that my insurance company covered what I paid for them to which included the gap for my car that was totaled. My medical costs were taken care of and reduced substantially so I was able to get more on my settlement. My case manager, Will Garcia, was always helpful in assisting me and answering any questions I had. They really did an amazing job with my case. I would definitely recommend them to anyone in need of this type of legal help. Most lawyers do not help you with the recovery of the car and rental etc. They are amazing.
Teresa Cuthbertson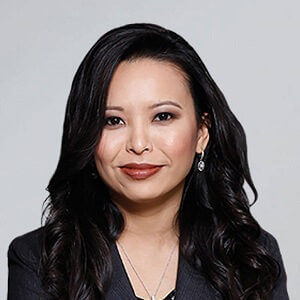 Have you been injured? We can help.
Fill out the form below, and we will get back to you very soon.