If you're a survivor of sexual abuse who wants to hold the liable party accountable for your trauma, our legal team is here to help. Van Law's team understands what you're going through and wants justice for you. Through a claim or lawsuit, we can seek financial recovery for your injury-related losses, including pain and suffering.
You can explore your options for seeking financial justice by consulting our firm today. A Washington State sexual abuse lawyer can advocate for your rights and hold the at-fault party responsible. We offer free, confidential case reviews where you can learn more.
How Van Law's Sexual Abuse Attorneys Offer Support to Survivors in Pierce County
We understand that you want a sexual abuse attorney in Lakewood, WA, who will prioritize your best interests and fight for the compensation and justice you deserve. Our team will help you through this challenging time and seek the best possible outcome for your claim. We represent sexual abuse victims regularly and have the legal experience necessary to navigate this process on your behalf.
Here's what to know about entrusting us with your case:
Our Sexual Abuse Lawyers Offer Compassionate Legal Support
Right now, you may feel overwhelmed and unsure of what to do next. That's where our team comes in. From our first conversation during your free initial consultation, we can analyze your case's details and navigate their complexities. We do this while making ourselves available to answer your questions and concerns. We hope our unyielding support throughout the legal process empowers you to heal.
Our Lakewood Attorneys Gather Powerful Supporting Evidence
Supporting evidence in a sexual abuse case can range from personal testimony to your healthcare records. The information we use to advance your case largely depends on your situation. Yet, one thing's for certain: you don't have to find this information on your own. We gather the information needed to bolster your claim and secure damages. We know what it takes to prove a wide range of cases, including child sexual abuse, sexual harassment, sexual misconduct, and more.
Our Legal Team Establishes Fault and Liability in Your Abuse Case
When sexual abuse survivors explore seeking damages, they imagine suing their abuser personally. In some cases, that's true. However, we may find that a larger organization bears liability for your damages. For instance, if you suffered abuse at a sleepaway camp, we could seek damages from the facility that hired your abuser. We could argue that the facility allowed abuse because the camp didn't properly monitor or vet employees.
We use evidence and your case's details to uncover liability and may find that more than one party owes you damages. If so, we intend to demand recovery from each of them.
Our Washington State Sexual Assault Lawyers Pursue Justice Regardless of Criminal Charges
Often, civil lawsuits are the only recourse for sexual abuse survivors to hold the perpetrator and any other liable parties accountable. Sexual abuse, particularly when it occurred years in the past, is a complex legal topic for many criminal courts. Civil cases are often easier to manage, and the legal issues are not as challenging to overcome.
Whether or not those responsible faced sex crime charges or legal consequences, we are here to help. While winning a civil case will not put an offender behind bars or get their name on the sex offender registry, it will give you peace of mind and the money necessary to pay for your related costs.
For a free legal consultation with a sexual abuse lawyer serving Lakewood, call (725) 900-9000
Our Sexual Abuse Attorneys in Lakewood, WA, Work on Contingency
During this challenging time, you should not have to worry about the cost of hiring an attorney. For this reason, we work with sexual abuse survivors on contingency agreements. You only pay our attorney's fees if your lawyer wins your case. While we build your case, we manage its filing costs, administrative fees, and other obligations. We never ask you to pay out of pocket to retain our help.
Lakewood Sexual Abuse Lawyer Near Me (725) 900-9000
Compensation for Sexual Abuse Survivors in Lakewood, WA
Our team of attorneys wants to ensure you understand we are here to help and that you can contact us at any time about your case. When you hire a sexual abuse lawyer in Lakewood, WA, at Van Law, we fight for the best possible outcome for you. You could recover damages for:
Emotional Trauma
The Rape, Abuse & Incest National Network (RAINN) notes that emotional trauma is prevalent in many sexual abuse cases. You could have suffered (or continue to face) anxiety, depression, post-traumatic stress disorder (PTSD), and other complications. These hardships are compensable through your claim or lawsuit. You can receive money for both your intangible trauma and your care-related expenses.
Medical Expenses
You may have sought medical care following your abuse. A settlement can offer coverage for:
Group therapy costs

Mental health counseling expenses

Ambulance bills and hospital fees

Physical or occupational therapy

A sexual assault forensic exam (otherwise known as a "rape kit")

Future medical expenses

Medical equipment fees
Other Miscellaneous Damages
In addition to compensation for your emotional distress and medical expenses, there is a wide array of economic and non-economic damages you could be entitled to as well. Examples include:
Personal property damages (if the perpetrator broke into your home, for instance)

Reduced quality of life

Pain and suffering

Household services

Disfigurement and skin scarring
You could pursue damages for other expenses not listed here. We weigh many factors when evaluating your recoverable damages, including your mental health and financial losses. We intend to recover everything you need to account for your challenges.
Click to contact our Nevada Personal Injury Lawyers today
What Should I Do While the Van Law Team Builds My Sexual Abuse Case?
You shouldn't feel pressured or in a rush to make any decisions. Our team helps you understand what comes next for your case, all while prioritizing your best interests. While exploring your options, you may wonder what you should do in the meantime.
We suggest:
Seeking support from a mental health provider

Speaking with a professional can help you process your trauma. They can recommend various techniques that aim to better your overall health.

Keeping your case's facts confidential

We encourage you to reach out to your friends and family for emotional support. Yet, you should keep the intimate details of your case to a minimum. We don't want the other party to learn about our legal strategy and jeopardize your case. Talk freely with a therapist, not in social media posts.
Complete a Free Case Evaluation form now
Van Law Client Testimonials and Reviews in Washington State
While searching for a sexual abuse attorney you can rely on, you may want to hear about the experiences other clients have had. When asked about their experience working with Van Law's personal injury team, some clients disclosed:
"My experience with this firm was great. I worked with Yesenia, who kept me updated every step of the way and answered questions I had and there were a lot. Helped make sure my daughter was included as well." – M.T.

"I want to thank Van Law Firm for the hard work and dedication they put into my case. My case manager Norma was great and explained everything in detail and answered any questions I had." – D.S.
Connect With Our Sexual Abuse Lawyers in Lakewood, WA, Today
Reach out to a compassionate Lakewood, WA, sexual abuse lawyer at Van Law to learn more about the civil claims process and your next steps. Remember: everything you share with us is 100 percent confidential. Nobody has to know you spoke with us, and we prioritize your well-being above all else.
Our no-obligation consultations are always free. Don't wait too long to file for your case because the statute of limitations could be running out. Contact us now to get started.
Client Testimonials
These guys are amazing. Helped me throughout the process. Always there when I need help. Inititailly called a law firm (the one that has lots of ads on the radio), but they declined my case. Van Law Firm accepted my case without a second thought! Kudos to Daniel, my case manager, and Amanda who expedited my payment process. Highly recommended.
Milby Mags
Got in an accident at the beginning of the year and they have been awesome, especially with it being my first accident and me being like this. They have been very communicated, stayed in contact with me the whole time, giving me updates when there were any and even when there weren't and answered any question I had. I would recommend them to anyone. Everyone I have talked to there has been very friendly. I would give them a 10 out of 10.
Ethan Gullet
They made sure that my insurance company covered what I paid for them to which included the gap for my car that was totaled. My medical costs were taken care of and reduced substantially so I was able to get more on my settlement. My case manager, Will Garcia, was always helpful in assisting me and answering any questions I had. They really did an amazing job with my case. I would definitely recommend them to anyone in need of this type of legal help. Most lawyers do not help you with the recovery of the car and rental etc. They are amazing.
Teresa Cuthbertson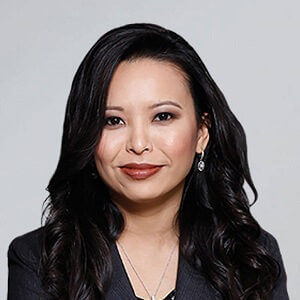 Have you been injured? We can help.
Fill out the form below, and we will get back to you very soon.