When insurance companies refuse to play by the rules, people like you are left to foot the bill for losses and medical treatment that should not be your responsibility. If you believe your insurer is acting in bad faith, reach out to the Van Law Firm for a free consultation. We can review your insurance policy and your case to determine whether your insurance company has adequately investigated and attempted to settle your claim in good faith.
Let us evaluate your situation and determine the best path to take to help you achieve your goals. Give our injury attorneys a call today at 725-900-9000.
Common Bad Faith Insurance Practices
There are a number of ways an insurance company can breach its duties to policyholders. And many insurers will employ unscrupulous tactics to avoid having to pay. These examples may help you identify whether your insurer may be acting in bad faith.
Claims denials without valid reasons
Anytime an insurance company denies a claim, it is required to provide a reason for the denial. If your insurer denied your claim without giving you a valid reason for the denial, you may have a claim for bad faith practices.
Unreasonable delays
Many insurance companies will delay processing claims to see if policyholders will simply give up and pay for the expenses themselves. Nevada law requires insurers to acknowledge and either accept or deny claims within a reasonable time period. In most cases, insurers are allowed up to 20 working days to acknowledge the receipt of a claim, and up to 30 working days from the date proof of loss is provided to answer. Once a claim is accepted, it must be paid within 30 days.
When you are waiting on an insurance company to approve a request for medical treatment, an unnecessary delay could result in a condition becoming significantly worse. If you suffer injuries because of an unreasonable delay, your insurance company can be held liable.
Inadequate investigations
Insurance companies are required to promptly and thoroughly investigate all policyholder claims. If your insurance company does not adequately investigate your claim, it may be acting in bad faith.
Offering less than a claim is worth
Most insurers will stop at nothing to minimize payouts on claims. In many cases, they will swoop in before the true extent of the damage is realized and make a low settlement offer to claimants in hopes of protecting their own bottom line. While fast settlements and quick insurance checks can be tempting for people who have experienced sudden losses, it's important to speak with an attorney before accepting an offer to settle from the insurance company. By cashing a check or signing on the dotted line, you could be surrendering your right to recover full payout for your losses.
Refusal to settle a valid claim
If your insurer denies a valid claim that should be covered under your insurance policy, you may have grounds for a claim for bad faith.
For a free legal consultation with a bad faith insurance lawyer serving Las Vegas, call (725) 900-9000
Damages Available in Insurance Bad Faith Cases
When an insurance company turns its back on you and bad faith practices cause you harm, you can recover the damages that result from the breach of contract. In addition to recovering the money the insurer should have paid out under the policy, you may be entitled to compensation for losses or injuries you incur because of their denial or delay and legal fees to enforce the policy. When a pattern of bad faith practices exists, punitive damages may also be awarded.
Las Vegas Bad Faith Insurance Lawyer Near Me (725) 900-9000
Proving Insurance Company Bad Faith
There are a number of actions you can take to help us prove the insurance company acted in bad faith.
Save all correspondence between you and the insurance company
Document telephone calls and in-person interaction
Make notes of all activity related to your claim
Save doctor and hospital bills, photographs of injuries and damage, and any other records that could help prove your case
Client Testimonials
These guys are amazing. Helped me throughout the process. Always there when I need help. Inititailly called a law firm (the one that has lots of ads on the radio), but they declined my case. Van Law Firm accepted my case without a second thought! Kudos to Daniel, my case manager, and Amanda who expedited my payment process. Highly recommended.
Milby Mags
Got in an accident at the beginning of the year and they have been awesome, especially with it being my first accident and me being like this. They have been very communicated, stayed in contact with me the whole time, giving me updates when there were any and even when there weren't and answered any question I had. I would recommend them to anyone. Everyone I have talked to there has been very friendly. I would give them a 10 out of 10.
Ethan Gullet
They made sure that my insurance company covered what I paid for them to which included the gap for my car that was totaled. My medical costs were taken care of and reduced substantially so I was able to get more on my settlement. My case manager, Will Garcia, was always helpful in assisting me and answering any questions I had. They really did an amazing job with my case. I would definitely recommend them to anyone in need of this type of legal help. Most lawyers do not help you with the recovery of the car and rental etc. They are amazing.
Teresa Cuthbertson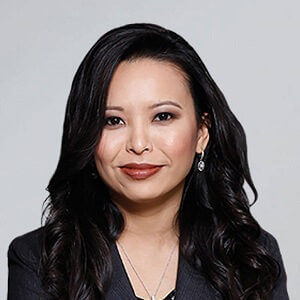 Have you been injured? We can help.
Fill out the form below, and we will get back to you very soon.