Las Vegas E-Cigarette Injury Attorney Helping Victims Recover
While the risk of inhaling e-cig vapor into your lungs remains controversial, a more immediate danger is injuring people in Nevada. E-cigarettes have been known to explode like miniature bombs, causing severe burns and other permanent injuries. Van Law Firm is advocating on behalf of victims who were injured by this "safer alternative" to smoking. If a vaping device caused you to become burned, scarred, blind, or you suffered respiratory system damage after vaping, you may be entitled to significant compensation.
Contact Van Law Firm for a risk-free case evaluation. Consultations are free and we won't charge you any fees until we settle your case. Call 702-529-1011.
Evaluating the Safety of E-Cigarettes
Vaping has been touted as a safer alternative to smoking tobacco products for many years. While an initial assessment may indicate that these claims are true, however, many e-cigs contain ingredients like nicotine, formaldehyde, and a wide array of chemicals that are dangerous when ingested, inhaled, or absorbed through the skin or eyes. Some people who use e-cigarettes have reported significant adverse health effects including respiratory problems, chemical burns, and poisonings.
For a free legal consultation with a e-cigarettes lawyer serving Las Vegas, call (725) 900-9000
Aside from the dangers of inhaling, ingesting, or coming in contact with the chemicals in e-cigarettes, defects in the batteries these products use, and faulty designs in the products themselves, have been known to cause explosions.
E-Cigarette Explosions Cause Serious Injuries
Las Vegas E-Cigarettes Lawyer Near Me (725) 900-9000
E-cig explosions have been known to occur when people are vaping, when the devices are charging, and even while consumers are transporting or storing their vapes. When e-cigs explode, they can cause thermal burns, chemical burns, deep tissue and bone damage, and even blindness. These injuries are often extremely painful and usually require extensive medical treatment for months or years after the explosion.
Click to contact our Las Vegas Personal Injury Lawyers today
The U.S. Fire Administration released a report in 2014 after investigating 25 e-cig explosions that occurred between 2009 and 2014. According to the report, 20 of those incidents occurred while the e-cigs were charging. Two explosions happened while the devices were in use. The circumstances of the explosions were not reported in two cases, and one explosion happened during transport.
The incidents caused building and vehicle fires, severe burns, and other injuries. In one case, a 62-year-old man was killed when his vaping device exploded, igniting an oxygen tube.
Another 17 explosions were investigated by Mother Jones magazine. These incidents resulted in:
Second and third degree burns
Hot oil burns
Tongue burns
Eye injuries
Shrapnel injuries
Smoke inhalation
Unfortunately, users aren't the only ones who are injured when e-cigs explode. In 2013, a woman was charging her e-cig in her car when the device exploded. The e-cig sent a hot copper coil directly into her son's car seat. This child was severely burned.
Why E-Cigs Explode
Complete a Free Case Evaluation form now
According to the U.S. Fire Administration Report, there are a variety of reasons e-cigs explode and most are related to the lithium-ion batteries these devices use. Some of the causes of exploding e-cigs include:
Improper charging: Many e-cig charging ports appear to be compatible with common USB charging cables and chargers. This is not the case, however. Just because a cord fits and the device responds does not mean it is safe to use. The Consumer Product Safety Commission reports that non-approved power adapters "could subject the battery to a higher voltage than is deemed safe" increasing the risk of the device overheating.
Faulty or Damaged Batteries: People should only use high-quality batteries that are designed specifically for their vaping devices. Using knock-off batteries or those that have been rewrapped increases the risk of explosion. Additionally, if batteries are damaged, become wet, or are left in extreme temperatures, they should be replaced.
E-cig Design: The design of mechanical mods can increase the risk for explosion injuries. These mods aren't generally equipped with internal safety features that turn the devices off when they get too hot. As a result, many vape shops are refusing to sell them.
E-Cigs Put Kids at Risk
To make matters worse, many e-cig devices appear similar to children's toys. Their bright colors and shiny finishes are attractive to young, curious children. The juices these products use are often scented, flavored, and sold in small containers that can be confusing for kids. They are also toxic. Ingestion can be deadly. Exposure to the skin or eyes can cause long-term or permanent damage.
Preserve Your E-Cig Injury Claim
Van Law Firm is currently reviewing cases in which e-cig users and bystanders have been injured by exploding e-cigarette batteries and exposure to vaping juice. If you were hurt, it is important to preserve your injury claim by contacting our office. Attempting to settle your claim without legal representation could cause you to lose your right to recover appropriate damages.
Client Testimonials
These guys are amazing. Helped me throughout the process. Always there when I need help. Inititailly called a law firm (the one that has lots of ads on the radio), but they declined my case. Van Law Firm accepted my case without a second thought! Kudos to Daniel, my case manager, and Amanda who expedited my payment process. Highly recommended.
Milby Mags
Got in an accident at the beginning of the year and they have been awesome, especially with it being my first accident and me being like this. They have been very communicated, stayed in contact with me the whole time, giving me updates when there were any and even when there weren't and answered any question I had. I would recommend them to anyone. Everyone I have talked to there has been very friendly. I would give them a 10 out of 10.
Ethan Gullet
They made sure that my insurance company covered what I paid for them to which included the gap for my car that was totaled. My medical costs were taken care of and reduced substantially so I was able to get more on my settlement. My case manager, Will Garcia, was always helpful in assisting me and answering any questions I had. They really did an amazing job with my case. I would definitely recommend them to anyone in need of this type of legal help. Most lawyers do not help you with the recovery of the car and rental etc. They are amazing.
Teresa Cuthbertson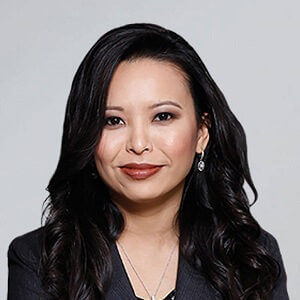 Have you been injured? We can help.
Fill out the form below, and we will get back to you very soon.