Was Your Child Diagnosed With NEC After Receiving Cow's Milk-Based Formula? Contact the Las Vegas NEC Baby Formula Attorneys from Van Law Firm
Modern medicine has largely reduced the number of infant-related incidents and complications, but a large number of babies are born prematurely each year, for a variety of reasons. Premature infants typically need additional care and nutrients to supplement their growth and immune systems, and one common practice is to give them cow's milk-based formulas such as Enfamil and Similac. While these formulas are beneficial for some, they can cause severe complications for others, including the gastrointestinal condition known as necrotizing enterocolitis (NEC).
NEC has a sizable impact on both affected children as well as their families–expenses and stress start to compound almost immediately upon diagnosis. Thankfully for Nevada families, the Las Vegas NEC baby formula attorneys from Van Law Firm are here to help you recover the compensation your family deserves.
For a free legal consultation with a nec baby formula lawyer serving Las Vegas, call (725) 900-9000
What Are NEC Claimants Alleging?
NEC claimants are coming forward from all corners of the U.S., and the majority of claims are asserting that these formulas were not properly labeled or marketed as being associated with NEC, especially for babies born prematurely. Parents were not fully informed of these risks, and formula manufacturers have yet to make acceptable changes to either the packaging or the formulas themselves.
Nutrition labels can be notoriously vague and nondescript, and Similac and Enfamil brand formulas are no different. NEC or its symptoms are not listed or even mentioned on formula labels and packaging, despite the ongoing evidence that premature babies have a substantially higher risk of contracting NEC after ingesting bovine formulas. The negligence of these manufacturers cannot go unpunished–all potential NEC claimants are strongly advised to come forward as soon as possible.
Let us evaluate your situation and determine the best path to take to help you achieve your goals.
Las Vegas NEC Baby Formula Lawyer Near Me (725) 900-9000
What Are the Risks of Necrotizing Enterocolitis (NEC)?
Necrotizing enterocolitis (NEC) is a condition that affects the gastrointestinal system, and it usually develops in newborn babies–especially premature newborns. For comparison, 1 in 1,000 premature infants will develop NEC on average, as opposed to 1 in 10,000 regular-term infants.
When an infant contracts NEC, bacteria begins to deteriorate the walls and inner lining of the intestine. A serious infection usually develops, and this may eventually lead to a perforation of the intestinal wall, which allows stool and other waste to enter the abdominal cavity. If the condition is not corrected, the bacteria will eventually enter the infant's bloodstream. In extreme cases, a partial or full removal of the intestine may be necessary–some cases may ultimately become fatal.
X-rays and MRIs of the stomach are typically the easiest way to diagnose NEC, and doctors can also be alerted by abnormal gas patterns within the intestine. If an infant's condition is rapidly declining, doctors may also just insert a needle to see if fluid is withdrawn from the stomach, which indicates intestinal perforation.
Some early NEC symptoms include:
Swelling or redness in the abdomen
Changes in body temperature
Changes in heart rate
Irregular breathing
Diarrhea or constipation
Vomit with bile
Low or fluctuating blood pressure
Click to contact our Las Vegas Personal Injury Lawyers today
List of Products Currently Being Cited in NEC Claims
One thing that NEC claimants should note is that lawsuits can be filed on the basis of either product liability or medical malpractice. The vast majority will be product liability claims against one of the implicated formula manufacturers, but some may also meet the standard of medical malpractice depending on how and when your child's NEC was diagnosed and treated. It largely depends on the parameters of the claim, and an experienced NEC baby formula attorney can help delineate those details.
For product liability claims, here are the manufacturers and products currently involved in NEC litigation:
Similac Brand Formulas
For claims involving Similac brand products, Abbott Laboratories, Inc. would be the primary defendant. A full list of affected Similac products includes:
Similac
Similac Special Care
Similac Human Milk Fortifier
Similac NeoSure
Similac Alimentum
Similac Alimentum Expert Care
Similac Human Milk Fortifier Concentrated Liquid
Similac Human Milk Fortifer Hydrolyzed Protein Concentrated Liquid
Similac Human Milk Fortifier Powder
Similac Liquid Protein Fortifier
Similac Special Care 20
Similac Special Care 24
Similac Special Care 24 High Protein
Similac Special Care 30
Enfamil Brand Formulas
For claims involving Enfamil brand products, Mead Johnson & Co., LLC would be the primary defendant. A full list of affected Enfamil products includes:
Enfamil
Enfacare Powder
Enfamil Human Milk Fortifier Liquid High Protein
Enfamil Milk Fortifier Liquid Standard Protein
Enfamil NeuroPro Enfacare
Enfamil Premature 20 Cal
Enfamil Premature 24 Cal
Enfamil Premature 24 Cal/fl oz HP
Enfamil Premature 30 Cal
Enfamil Human Milk Fortifier Acidified Liquid
Enfamil Human Milk Fortifier Powder
Enfamil 24 and DHA & ARA Supplement
No obligation consultations are always free. Let us help you! We are available 24/7
Complete a Free Case Evaluation form now
Thinking about an NEC Claim? Consider These Questions
Anyone who is considering an NEC claim should take note of the following questions and considerations:
Was your child born after 2005?
Did your child have a confirmed NEC diagnosis?
Was your child born before 37 weeks of pregnancy were completed?
Was your child given a bovine-based fortifier or formula prior to being diagnosed with NEC?
Did a doctor or nurse ever consult with you prior to giving your child bovine formula?
Which injuries or complications did your child suffer after being diagnosed with NEC?
Is your child still dealing with complications related to NEC?
Do you have contact information for the doctor who diagnosed your child with NEC?
Do you have contact information for the doctor who provided treatments for NEC and other complications?
Connect With Las Vegas' Premier NEC Baby Formula Attorneys
When you need help recovering compensation after your child was diagnosed with NEC while in the hospital, look no further than Van Law Firm. Our experienced and diverse team of Las Vegas NEC baby formula attorneys can review your claim and put you in the best position to recover maximum compensation. With a certified 5-star rating across all platforms and over $50 million recovered for our clients, it's clear you won't want to go anywhere else.
Client Testimonials
These guys are amazing. Helped me throughout the process. Always there when I need help. Inititailly called a law firm (the one that has lots of ads on the radio), but they declined my case. Van Law Firm accepted my case without a second thought! Kudos to Daniel, my case manager, and Amanda who expedited my payment process. Highly recommended.
Milby Mags
Got in an accident at the beginning of the year and they have been awesome, especially with it being my first accident and me being like this. They have been very communicated, stayed in contact with me the whole time, giving me updates when there were any and even when there weren't and answered any question I had. I would recommend them to anyone. Everyone I have talked to there has been very friendly. I would give them a 10 out of 10.
Ethan Gullet
They made sure that my insurance company covered what I paid for them to which included the gap for my car that was totaled. My medical costs were taken care of and reduced substantially so I was able to get more on my settlement. My case manager, Will Garcia, was always helpful in assisting me and answering any questions I had. They really did an amazing job with my case. I would definitely recommend them to anyone in need of this type of legal help. Most lawyers do not help you with the recovery of the car and rental etc. They are amazing.
Teresa Cuthbertson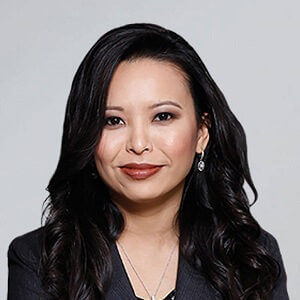 Have you been injured? We can help.
Fill out the form below, and we will get back to you very soon.