Injured by Hernia Repair Surgery? A Las Vegas Injury Lawyer Can Help
Did you experience complications after undergoing hernia repair surgery? Defective and dangerous designs have been used in a variety of surgical mesh products resulting in serious injuries for patients. Reach out to an injury lawyer at Van Law Firm to find out if you're eligible to recover damages. We can review your medical information to find out if a recalled or defective mesh patch was used to repair your hernia. If you qualify, your financial award could be substantial.
Are You Eligible to Recover Damages Caused by Dangerous Hernia Mesh?
It is estimated that more than one million people receive hernia repair surgery each year. Hernia mesh implants are used in many of these patients to strengthen compromised tissue and prevent hernia recurrence. If you have had a hernia repaired with a mesh patch or plug after 2006 and experienced any of the following, you may qualify to recover compensation from the makers of hernia mesh products.
Bacterial infections
Mesh migration
Additional surgeries related to the original mesh
Abdominal pain or bleeding
Bowel perforations
Intestinal blockage and adhesions
Many hernia mesh manufacturers are currently involved in products liability litigation. It is not necessary to know what type of hernia mesh product was used in your surgery.
A hernia mesh recall is not required to file a lawsuit. If you've experienced complications after your hernia repair surgery, call the Van Law Firm for a free case evaluation. 702-529-1011.
Johnson & Johnson Ethicon Hernia Mesh
For a free legal consultation with a hernia mesh lawyer serving Las Vegas, call (725) 900-9000
Physiomesh hernia mesh manufactured and distributed by Ethicon was withdrawn from the market in 2016 after studies revealed a high failure rate of the product resulting in post-implant injuries for patients. The Physiomesh flexible composite mesh did not undergo FDA review or clinical trials to evaluate its safety before it was placed on the market. Thousands of cases against Ethicon remain and millions in compensation have already been awarded.
C-Qur by Atrium
Las Vegas Hernia Mesh Lawyer Near Me (725) 900-9000
Thousands of C-Qur hernia mesh lawsuits have been filed in federal court. The product was allowed to skip rigorous pre-market research and studies because Atrium used the FDA 510(k) clearance program to bring the mesh to the market, claiming it was similar to other mesh products that had already been approved. Despite frequent reports of injuries associated with C-Qur hernia mesh, it remains on the market and continues to be implanted by surgeons nationwide.
Versatex Monofilament Mesh
In February 2018, medical professionals were informed that Sofradim Production had issued a recall for its Versatex Monofilament Mesh due to abdominal hernia recurrence in patients with the implant.
Covidien – Medtronic Devices (H-3)
A number of hernia mesh devices manufactured by Covidien have been linked to a variety of complications including adhesions, infections, bowel complications, and device migration. Some of the Covidien devices under investigation include:
Parietex Composite (PCO)
Parietene
Parietene Macroporous
Parietene Progrip
Parietex
Parietex Progrip
Parietex Plug and Patch
Progrip
Symbotex
Surgipro
Click to contact our Las Vegas Personal Injury Lawyers today
The list of dangerous hernia mesh devices continues to grow. Despite FDA warnings, many companies continue to manufacture and distribute hernia mesh products with known problems. C.R. Bard and its subsidiary Davol allegedly knew that there could be issues with using polypropylene resin in hernia implants in 1997 but no recall was issued until 2005.
Lawsuit Allegations Against the Makers of Hernia Mesh
We are reviewing cases involving people who suffered debilitating injuries caused by defective hernia repair mesh. Some lawsuit allegations include:
Failure to warn about hernia patch injury risk
Failure to adequately investigate reports of complications caused by the mesh
Failure to promptly issue a recall when problems with the hernia mesh were discovered
Continuing to design and sell an unreasonably dangerous product
Client Testimonials
These guys are amazing. Helped me throughout the process. Always there when I need help. Inititailly called a law firm (the one that has lots of ads on the radio), but they declined my case. Van Law Firm accepted my case without a second thought! Kudos to Daniel, my case manager, and Amanda who expedited my payment process. Highly recommended.
Milby Mags
Got in an accident at the beginning of the year and they have been awesome, especially with it being my first accident and me being like this. They have been very communicated, stayed in contact with me the whole time, giving me updates when there were any and even when there weren't and answered any question I had. I would recommend them to anyone. Everyone I have talked to there has been very friendly. I would give them a 10 out of 10.
Ethan Gullet
They made sure that my insurance company covered what I paid for them to which included the gap for my car that was totaled. My medical costs were taken care of and reduced substantially so I was able to get more on my settlement. My case manager, Will Garcia, was always helpful in assisting me and answering any questions I had. They really did an amazing job with my case. I would definitely recommend them to anyone in need of this type of legal help. Most lawyers do not help you with the recovery of the car and rental etc. They are amazing.
Teresa Cuthbertson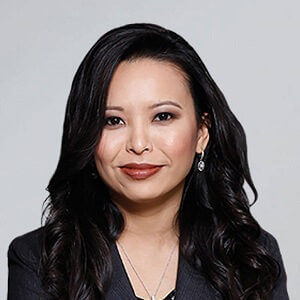 Have you been injured? We can help.
Fill out the form below, and we will get back to you very soon.