We Protect the Rights of Injured Bicycle Riders in Las Vegas
If you were involved in a bicycle accident in Las Vegas, we urge you to seek medical attention right away to protect your well-being, and then call our office as soon as you are able so we can protect your rights. During your free case evaluation, we'll answer any questions you might have about your personal injury claim, inform you of your legal options, and discuss your next move toward recovering money for your injuries. If your injuries were caused by a motor vehicle, it's also beneficial to consult with a Las Vegas personal injury attorney from John Foy and Associates to ensure comprehensive legal representation.
Get Medical Help Immediately After a Bicycle Collision, Then Call Us
Get evaluated by a medical professional as soon as possible after a bike accident, even if you don't think you're hurt. Some injuries, like those to the head, neck, and spine, do not always show symptoms right away. Due to the initial shock of the accident, the adrenaline your body produces, and the sheer nature of some injuries, you might only notice mild soreness or no pain at all immediately. Sometimes it takes hours, days, or even weeks for the severity of bicycle accident injuries to become apparent. If you've suffered brain injuries or internal bleeding, delayed treatment could cost you your life. Before you do anything else, you should be seen by a doctor.
Some common injuries people suffer in bicycle accidents include:
Broken bones
Permanent scarring
Spinal cord injuries- sometimes resulting in paraplegia or quadriplegia
Traumatic brain injuries
Permanent disfigurement
Speak to a Bicycle Accident Lawyer Before You Settle Your Claim
For a free legal consultation with a bicycle accidents lawyer serving Las Vegas, call (725) 900-9000
Insurance companies often take advantage of bicycle accident victims shortly after wrecks occur. They swoop in before the pain and impact of the injuries set in, start minimizing your pain redirect blame, and then offer quick low settlements to make injury cases like yours go away. Don't fall for their tactics.
Las Vegas Bicycle Accident Lawyer Near Me (725) 900-9000
A fast settlement may be tempting at first, and when the insurance adjuster waves a seemingly large check in front of you it may be hard to resist. But keep in mind that recovery from your injuries will likely involve long term medical care and extended absences from work. You may never work again or enjoy the things you did before your accident. You may need special medical equipment, in-home care providers, and medications to help you heal. When the true financial impact of your injuries starts to become reality your losses will probably become enormous and that settlement check will start to seem very small.
Don't give up your right to recover the money you need. Call us and let's talk about your options.
Who Will Pay for Your Injuries After a Bike Wreck?
Click to contact our Las Vegas Motor Vehicle Accident Lawyers today
Bike riders who are injured in accidents may be able to recover money from a variety of sources. Even those who are partially at fault in Nevada may be entitled to compensation for some of their losses. Knowing that you can sue for your losses is one thing. Knowing who to sue, however, is something else. You may be able to recover money from:
Your own underinsured/uninsured motorist coverage
The insurance policy belonging to the at-fault driver
The negligent driver personally
The entities responsible for designing, building, or maintaining the bike lane or roadway where the accident occurred
The owner of the vehicle driven by the at-fault driver
Complete a Free Case Evaluation form now
At Van Law Firm, we will pursue every avenue of recovery to ensure you receive money from all entities who may be liable for your losses. We'll look at road and bike lane designs, the condition of paths or streets where your crash occurred, recalls on motorcycle or auto parts, cars, bicycles, and safety equipment. We'll review photos, videos, and witness statements to determine what caused your wreck. And we'll even make sure traffic signals were working properly at the time you were hurt. If other drivers, pedestrians, or cyclists were involved, we'll take a look at their actions as well.
Contact our office today to find out how we can help you recover from your bicycle accident injuries. Your consultation is free and there is no obligation. Call 725-900-9000.
Client Testimonials
These guys are amazing. Helped me throughout the process. Always there when I need help. Inititailly called a law firm (the one that has lots of ads on the radio), but they declined my case. Van Law Firm accepted my case without a second thought! Kudos to Daniel, my case manager, and Amanda who expedited my payment process. Highly recommended.
Milby Mags
Got in an accident at the beginning of the year and they have been awesome, especially with it being my first accident and me being like this. They have been very communicated, stayed in contact with me the whole time, giving me updates when there were any and even when there weren't and answered any question I had. I would recommend them to anyone. Everyone I have talked to there has been very friendly. I would give them a 10 out of 10.
Ethan Gullet
They made sure that my insurance company covered what I paid for them to which included the gap for my car that was totaled. My medical costs were taken care of and reduced substantially so I was able to get more on my settlement. My case manager, Will Garcia, was always helpful in assisting me and answering any questions I had. They really did an amazing job with my case. I would definitely recommend them to anyone in need of this type of legal help. Most lawyers do not help you with the recovery of the car and rental etc. They are amazing.
Teresa Cuthbertson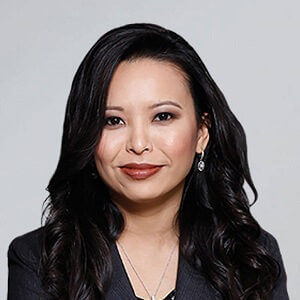 Have you been injured? We can help.
Fill out the form below, and we will get back to you very soon.