Do You Need a Pedestrian Accident Lawyer in Las Vegas?
Were you hit by a car in Nevada? Get checked out by a doctor or hospital before you do anything else. Once you've been evaluated and your condition has stabilized, call our office right away to find out how we can help. You may be entitled to money for medical bills and other damages even if you are partially to blame for the incident that caused your injuries. Having an experienced personal injury attorney in Las Vegas like Van Law Firm by your side can make a significant difference in the outcome of your case. Furthermore, seeking advice from a Las Vegas pedestrian accident lawyer can provide specific insights tailored to your unique situation.
Call us today at 725-900-9000. Your no obligation legal consultation is free.
Pedestrian Injuries Are Common in Nevada
If you or your loved one suffered injuries in a pedestrian accident in Las Vegas or Henderson recently, you're not alone. Las Vegas is often listed as one of the top 10 cities for pedestrian injuries in the United States and as the city continues to grow, the numbers only increase. Between 2011 and 2015, approximately 300 people were killed in Nevada when they were hit by motor vehicles. In many of these cases, drivers are to blame for:
Speeding or reckless driving
Failing to yield to pedestrians
Get the Money You Need After a Car-Pedestrian Collision
For a free legal consultation with a pedestrian accidents lawyer serving Las Vegas, call (725) 900-9000
When people are hit by cars, buses, trucks, or big rigs, they often suffer catastrophic injuries or death. Even low-speed collisions can cause life-changing injuries. Unfortunately, the parties that should be held liable in pedestrian accidents often deny any wrongdoing, avoid responsibility, and even point fingers at the victims just to avoid paying on the claim. As a result, many people don't get enough money to pay for their losses. At Van Law Firm, we want to make sure you receive the money you need to cover your lost wages and the medical treatment your injuries require. When you retain our firm to handle your case, we'll evaluate your accident and the impact your injuries have on your life now, and in the future. You may be able to recover money for:
Lost wages and diminished earning capacity
Medical bills, ongoing medical treatment, and transportation costs
Pain and suffering, including emotional trauma
You may even be entitled to punitive damages if the other party's actions were exceptionally reckless.
What If the Injured Pedestrian Was Partially At Fault?
It's common for motorists to try to blame pedestrians when an accident happens, and sometimes people who are walking are partially to blame. If you were jaywalking, walking under the influence or while you are distracted, or you disregard traffic signals, you may be partially at fault.
Las Vegas Pedestrian Accident Lawyer Near Me (725) 900-9000
The good news is, you can still recover money for damages in Nevada as long as you are determined to be less than 50% at fault. The bad news, however, is that the opposing party will likely go to great lengths to place the majority of the blame on you. And if you're determined to be 50% or more at fault, you will not receive a settlement. It's important that you speak with our team right away so we can make sure fault is appropriately apportioned.
If you or someone you care about suffered injuries in a pedestrian accident, we invite you to contact our law firm for a free consultation. Call 725-900-9000.
Client Testimonials
These guys are amazing. Helped me throughout the process. Always there when I need help. Inititailly called a law firm (the one that has lots of ads on the radio), but they declined my case. Van Law Firm accepted my case without a second thought! Kudos to Daniel, my case manager, and Amanda who expedited my payment process. Highly recommended.
Milby Mags
Got in an accident at the beginning of the year and they have been awesome, especially with it being my first accident and me being like this. They have been very communicated, stayed in contact with me the whole time, giving me updates when there were any and even when there weren't and answered any question I had. I would recommend them to anyone. Everyone I have talked to there has been very friendly. I would give them a 10 out of 10.
Ethan Gullet
They made sure that my insurance company covered what I paid for them to which included the gap for my car that was totaled. My medical costs were taken care of and reduced substantially so I was able to get more on my settlement. My case manager, Will Garcia, was always helpful in assisting me and answering any questions I had. They really did an amazing job with my case. I would definitely recommend them to anyone in need of this type of legal help. Most lawyers do not help you with the recovery of the car and rental etc. They are amazing.
Teresa Cuthbertson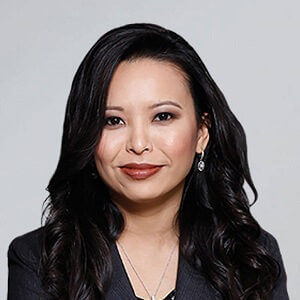 Have you been injured? We can help.
Fill out the form below, and we will get back to you very soon.