Helping Las Vegas Recover After Taking Contaminated Blood Pressure Medication
Have you taken the recalled heart and blood pressure medication Valsartan? Van Law Firm is currently investigating injury claims resulting from the link between medications containing Valsartan and lung, kidney, and liver cancers. Ensuring your recovery is a success is our priority. We handle all Valsartan cases on a contingency basis and we assume the financial risk of pursuing damages on behalf of victims in Nevada.
If you were diagnosed with cancer after taking Valsartan, reach out to defective product attorney Sandy Van at 702-529-1011 or submit your information through our online form.
Uncovering the Link Between Valsartan and Cancer
Available as a stand-alone medication and in medications that combine the drug with the diuretic hydrochlorothiazide, Valsartan is intended to reduce constriction of blood vessels, allowing blood to flow more freely. Unfortunately, patients taking medications containing Valsartan have developed serious side effects including various types of cancer.
For a free legal consultation with a valsartan lawyer serving Las Vegas, call (725) 900-9000
Investigation into the side effects revealed that the manufacturers failed to conduct adequate testing to ensure that the drugs were safe for consumers. Many of these medications have tested positive for unsafe levels of the chemical N-nitrosodimethylamine (NDMA)- a known carcinogen. While contamination was discovered in 2018, patients may have been exposed as early as 2012.
In July 2018, the FDA issued recalls of numerous brands of these drugs. The investigation into Valsartan contamination is still underway and the list of recalled blood pressure medications continues to grow. Some of the brands that have been recalled include:
Aurobindo Pharma USA, Inc.
Hetero Labs, Inc. labeled as Camber Pharmaceuticals, Inc
Major Pharmaceuticals
Mylan Pharmaceuticals
Prinston Pharmaceutical Inc. labeled as Solco Healthcare LLC.
Rising Pharmaceuticals Inc. (Labeled as Acetris Health, LLC;
Solco Healthcare
Teva Pharmaceuticals Industries Ltd.
Torrent Pharmaceuticals Limited
The contaminated lots were manufactured in India at Hetero Labs Limited and at Zhejiang Huahai Pharmaceuticals in Linhai, China. The defective pills were distributed to countries all over the world.
Symptoms of Exposure to NDMA
Las Vegas Valsartan Lawyer Near Me (725) 900-9000
The side effects of long-term exposure to NDMA are not well understood and there is no routine lab test to determine the amount of NDMA in a person's system. People who have been exposed to unsafe levels of this chemical, however, commonly exhibit the following symptoms.
Reduced functioning of the lungs, liver and kidneys
Dizziness
Headaches
Enlarged liver
Fever
Nausea, vomiting, or abdominal cramps
Jaundice (yellowing of the skin and eyes)
Skin changes
Click to contact our Las Vegas Personal Injury Lawyers today
If you took any form of Valsartan after 2012 and you've experienced these or other symptoms, you should discuss your condition with your doctor. If you're diagnosed with cancer or other serious injuries that can be linked to the contaminated medication, you may be eligible for compensation.
Complete a Free Case Evaluation form now
Most Valsartan injury cases settle out of court. If we take your case to trial, however, we will likely pursue punitive damages in addition to compensatory damages. These damages are designed to punish the drugmakers for their negligence. In many cases, punitive damage awards are much higher than compensatory damages.
To make the most of your Valsartan injury claim, call Van Law Firm at 702-529-1011.
Client Testimonials
These guys are amazing. Helped me throughout the process. Always there when I need help. Inititailly called a law firm (the one that has lots of ads on the radio), but they declined my case. Van Law Firm accepted my case without a second thought! Kudos to Daniel, my case manager, and Amanda who expedited my payment process. Highly recommended.
Milby Mags
Got in an accident at the beginning of the year and they have been awesome, especially with it being my first accident and me being like this. They have been very communicated, stayed in contact with me the whole time, giving me updates when there were any and even when there weren't and answered any question I had. I would recommend them to anyone. Everyone I have talked to there has been very friendly. I would give them a 10 out of 10.
Ethan Gullet
They made sure that my insurance company covered what I paid for them to which included the gap for my car that was totaled. My medical costs were taken care of and reduced substantially so I was able to get more on my settlement. My case manager, Will Garcia, was always helpful in assisting me and answering any questions I had. They really did an amazing job with my case. I would definitely recommend them to anyone in need of this type of legal help. Most lawyers do not help you with the recovery of the car and rental etc. They are amazing.
Teresa Cuthbertson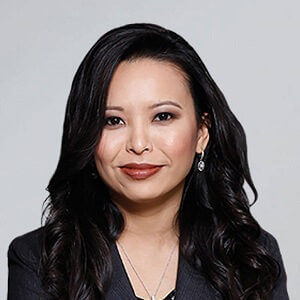 Have you been injured? We can help.
Fill out the form below, and we will get back to you very soon.