Accident victims deserve strong legal representation. Our experienced Las Vegas personal injury lawyer will pursue fair compensation for your injuries and fight to hold liable parties accountable. We are a full-service firm that assists injured victims with all kinds of personal injury cases.
When you hire Van Law, you can rest assured that we know how to handle every detail of your case. Although some cases may seem complex, our team has over 100 years of combined experience helping injured clients. We know how to manage tough personal injury cases. You can take your time healing from your injury while we fight for the financial recovery you need.
What Kind of Cases Does Our Las Vegas Personal Injury Law Firm Handle?
Our skilled team works on a broad range of cases, helping injured clients who have been in the following types of accidents:
Motorcycle accidents

Drunk driving accidents

Slip and falls

Dog bites

Pedestrian accidents

Mass transit accidents

Construction accidents

Workplace accidents

Wrongful death

Harmful or defective goods, drugs, and medical devices
We also represent clients who have sustained a number of serious and catastrophic injuries, including brain injuries, spine injuries, back and neck injuries, paralysis, and burns.
For a free legal consultation with a personal injury lawyer serving Las Vegas, call (725) 900-9000
How Much Time Do You Have To File a Lawsuit in the Silver State?
A law you should be aware of if you plan to file a Las Vegas personal injury lawsuit is the statute of limitations. According to NRS § 11.190(4)(e),you typically have two years to file a personal injury lawsuit against the at-fault party. The same statute applies in wrongful death cases. If you lost a loved one in an accident, a wrongful death attorney will fight for the recovery of funeral and burial expenses, along with lost income and pain and suffering.
You should not wait to get started on your case. Although two years may seem like a long time to submit a lawsuit, your legal team will want plenty of time to gather evidence, speak to witnesses, and complete paperwork. The sooner we can get started on your case, the better. We can interview witnesses while their memories are still fresh and investigate for time-sensitive evidence.
Las Vegas Personal Injury Lawyer Near Me (725) 900-9000
Damages You Could Recover in Your Las Vegas Injury Case
After you suffer an accident because of another party's negligence, you can pursue damages from them. These damages can be economic or non-economic in nature. Your economic losses are those that have a direct monetary value. Meanwhile, non-economic damages are the intangible losses you suffered because of your accident.
Victims may be entitled to economic damages such as:
Medical expenses

Lost income

Property damage

Lost earning capacity
Recoverable non-economic damages typically include:
Scarring and disfigurement

Disability

Pain and suffering

Lost life enjoyment

Mental anguish
After you suffer an injury because of another party, our team will help you determine the types of damages you could recover. We can use evidence like your medical bills or vehicle repair bills to determine the overall cost of your recoverable damages.
Who Can We Hold Liable for Your Las Vegas Personal Injury Damages?
Depending on the type of personal injury accident you were involved in, we can hold the following types of parties liable for your damages:
A drunk, distracted, or drowsy driver

A dog owner

A truck driver or their employer

A product manufacturer
Our team must prove that the liable party owes you compensation. We can do this by establishing the four elements of negligence. These include:
Duty of care: The liable party had a responsibility to keep you safe.

Breach of duty: They did not maintain their duty of care, and instead acted with negligence.

Causation: The at-fault party's negligence was the cause of your accident and the injuries you sustained.

Damages: As a result of the accident, you suffered damages such as hospital bills and pain and suffering.
Click to contact our Nevada Personal Injury Lawyers today
Benefits of Hiring Our Las Vegas Personal Injury Lawyer
Seeking legal services as a plaintiff offers many benefits. Your case will be managed by a knowledgeable personal injury attorney who understands all of the complexities of the legal system and civil laws. A skilled trial lawyer will also be in your corner to help prove your innocence and pursue fair compensation, which is imperative in a comparative negligence state like Nevada.
Our personal injury lawyers in Las Vegas fight hard in every case and help our clients by:
Investigating liable parties.

We will identify all parties who may be responsible for your injuries, including individuals, companies, and municipalities.

Securing evidence.

From witness testimonies and police records to video, medical documents, and more, we'll collect all available evidence to prove the negligence of the responsible party or parties.

Filing claims and paperwork.

While you are recovering from injuries, we'll save you the stress of having to deliver forms and ensure they're processed by the correct parties. Our team will handle these details on your behalf.

Settlement negotiations.

We know all of the tactics that insurance companies use to try to undervalue claims. We'll fight for a fair settlement and will take the battle to court if the insurer refuses our proposal or does not make an acceptable offer.
Many personal injury victims don't know how much they can reasonably expect from a lawsuit. We'll assess all aspects of your case to determine the value of your losses, and we'll aggressively pursue fair compensation to cover all damages. In addition, we'll be here to address any questions that you may have about the legal process.
Our Legal Team Does Not Charge Any Upfront Fees
When you hire an experienced attorney from Van Law to manage your personal injury case, you do not need to worry about having another bill to pay. As we pursue financial compensation on your behalf, you pay us nothing upfront or out-of-pocket. We take cases like yours on a contingency-fee basis.
Essentially, our team does not receive payment until your case is won or settled. Then, we take an agreed-upon percentage of your compensation as payment for our services. This makes legal support accessible to injured parties.
Complete a Free Case Evaluation form now
Call for a Free Consultation With Our Las Vegas Personal Injury Team Today
If you're looking for experienced legal representation, the Las Vegas personal injury attorneys from our team are ready to work with you. Our track record speaks for itself. We're proud to have earned hundreds of 5-star reviews and tens of millions in settlements for injured victims.
In every personal injury lawsuit that we represent, we provide our full skill and dedication.
Client Testimonials
These guys are amazing. Helped me throughout the process. Always there when I need help. Inititailly called a law firm (the one that has lots of ads on the radio), but they declined my case. Van Law Firm accepted my case without a second thought! Kudos to Daniel, my case manager, and Amanda who expedited my payment process. Highly recommended.
Milby Mags
Got in an accident at the beginning of the year and they have been awesome, especially with it being my first accident and me being like this. They have been very communicated, stayed in contact with me the whole time, giving me updates when there were any and even when there weren't and answered any question I had. I would recommend them to anyone. Everyone I have talked to there has been very friendly. I would give them a 10 out of 10.
Ethan Gullet
They made sure that my insurance company covered what I paid for them to which included the gap for my car that was totaled. My medical costs were taken care of and reduced substantially so I was able to get more on my settlement. My case manager, Will Garcia, was always helpful in assisting me and answering any questions I had. They really did an amazing job with my case. I would definitely recommend them to anyone in need of this type of legal help. Most lawyers do not help you with the recovery of the car and rental etc. They are amazing.
Teresa Cuthbertson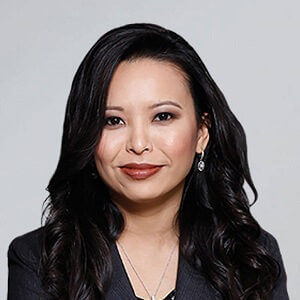 Have you been injured? We can help.
Fill out the form below, and we will get back to you very soon.