Las Vegas Injury Lawyer Helping TBI Victims Recover Damages
Did you suffer a traumatic brain injury (TBI) because of someone else's negligence? You can't afford to let it slide while your medical bills fill your mailbox, your pain and suffering continues, and you continue to lose income. Reach out to our office so we can discuss your case. We'll help identify all liable parties and hold them accountable for your losses.
Reach out to the Van Law Firm. Let us help you get your life back on track. Call 702-529-1011 or contact us online for a free consultation.
A TBI Can Impact You for the Rest of Your Life
About 280,000 victims are hospitalized for TBI every year. Of those, about 50,000 die from their injuries. Approximately 80,000 to 90,000 suffer head injuries that are so severe that they are disabled for months or years after the accident. For some people, the effects of their head injuries never go away.
For those who survive TBI accidents, medical bills can pile up quickly.  Your ongoing medical treatment, medications, in-home care, physical and occupational rehabilitation, and lost income will rapidly drain any savings you might have.
If your loved one was killed after suffering a brain injury, the medical bills and funeral costs are a constant reminder of your loss. If he or she contributed significantly to your household income, the financial losses can quickly become overwhelming.
You shouldn't have to pay for the negligence of someone else. While financial compensation can't erase the pain you've suffered or the disability you now face, it can help ease some of the burdens that will continue to impact your life for years to come.
Long-term Effects of Traumatic Brain Injury
For a free legal consultation with a traumatic brain injuries lawyer serving Las Vegas, call (725) 900-9000
The effects of repeated head trauma or single accidents that cause TBI may not be evident at first. You may have noticed dizziness, pain at the site of the injury, visual disturbances, or a dazed feeling right after your accident occurred. When those symptoms escalate, however, or they don't go away, it's time to seek legal advice. You could be facing injuries and long-term disabilities that are more serious than you originally anticipated.
For some people, the effects of a severe TBI are more obvious. They might include:
Memory loss
Loss of consciousness
Loss of sight, hearing, or the ability to speak
Significant cognitive disturbances
Severe pain
Problems with motor skills
Don't Sign Away Your Right to Compensation After a TBI
Las Vegas Traumatic Brain Injuries Lawyer Near Me (725) 900-9000
Because the long-term effects of brain injuries aren't always immediately evident, insurance companies often prey on victims who have suffered head injuries before the true impact of their accident has had a chance to soak in. While the settlement money these companies offer may seem substantial at the time, and a quick payout is attractive to relieve the financial burdens your family is facing, don't fall for their tactics.
Click to contact our Las Vegas Personal Injury Lawyers today
If you sign on the dotted line, cash an insurance check, or agree to accept a settlement offer, you are essentially signing away your rights to pursue additional compensation once the reality of your injuries become evident. And if your condition takes a turn for the worse, the insurance company or other responsible party can no longer be held liable.
Complete a Free Case Evaluation form now
Before you make any decisions that may impact your financial recovery, we urge you to contact our firm. We'll evaluate your settlement offer and help you determine whether it represents fair compensation for your losses. If the impact of your injuries is substantial, we may be able to help you increase your settlement considerably.
Client Testimonials
These guys are amazing. Helped me throughout the process. Always there when I need help. Inititailly called a law firm (the one that has lots of ads on the radio), but they declined my case. Van Law Firm accepted my case without a second thought! Kudos to Daniel, my case manager, and Amanda who expedited my payment process. Highly recommended.
Milby Mags
Got in an accident at the beginning of the year and they have been awesome, especially with it being my first accident and me being like this. They have been very communicated, stayed in contact with me the whole time, giving me updates when there were any and even when there weren't and answered any question I had. I would recommend them to anyone. Everyone I have talked to there has been very friendly. I would give them a 10 out of 10.
Ethan Gullet
They made sure that my insurance company covered what I paid for them to which included the gap for my car that was totaled. My medical costs were taken care of and reduced substantially so I was able to get more on my settlement. My case manager, Will Garcia, was always helpful in assisting me and answering any questions I had. They really did an amazing job with my case. I would definitely recommend them to anyone in need of this type of legal help. Most lawyers do not help you with the recovery of the car and rental etc. They are amazing.
Teresa Cuthbertson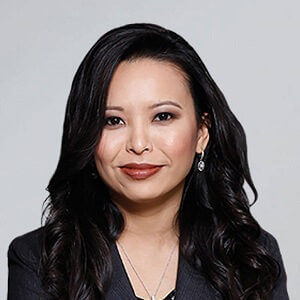 Have you been injured? We can help.
Fill out the form below, and we will get back to you very soon.