Client-Focused Personal Injury Firm Dedicated to Helping Tacoma Accident Victims
In the Tacoma area, there is no personal injury law firm that is more respected or more dedicated to the community than Van Law Firm. Our attorneys and staff have both the skills and experience to effectively handle all personal injury and mass tort cases. In just about a decade of service we've recovered over 50 million dollars for our clients, but If our words aren't enough to convince you, simply read through any of our 500+ 5-star reviews.
We take pride in the diversity of our expertise and practice areas. All potential clients should feel safe in trusting us to handle their case, regardless of the details. We are continuously seeking new cases for the following types of claims:
Auto collisions
Uninsured and underinsured motorist claims
Wrongful death cases
Bad faith insurance claims
Nursing home and elder abuse
Motorcycle crashes
Product liability claims
Trucking accidents
Premises liability cases
Workers' Compensation
A huge part of maintaining a 5-star reputation involves flexibility and versatility in all areas of our firm. We know that in order to get the results everyone wants, sometimes we have to get creative. We can arrange to transport you to the office if need be, and we can even visit you if circumstances are especially dire. No matter what your schedule looks like, our staff is available around the clock.
For a free legal consultation with a personal injury lawyer serving Tacoma, call (725) 900-9000
Washington State Doctrine Regarding Personal Injury Cases
You may have heard personal injury cases referred to as "torts"– that's because they fall under the category of tort law. As a whole, tort law is meant to protect injury victims by forcing the guilty party (defendant) to financially compensate them for the damages they've suffered. The defendant could be a person, insurance company, business, or a group of multiple. As is with all law, each state has their own specific provisions for personal injury cases– in Washington, one example of this would be the state's comparative fault law.
This means that instead of a clear-cut winner and loser in terms of fault, all parties can receive blame so long as the percentages total 100. The biggest thing to keep in mind is that the primary party at fault (over 50 percent) will not recoup anything, even with severe injuries. Any percentage assigned to you is deducted from the end settlement. For example, if a court rules that Driver X was 30 percent liable, even though he is not the primary party at fault, any settlement he is awarded will be reduced by 30 percent.
Let us evaluate your situation and determine the best path to take to help you achieve your goals. Give our injury attorneys a call today at (360) 200-0000.
Tacoma Personal Injury Lawyer Near Me (725) 900-9000
Damages Awarded in Tacoma Personal Injury Claims
Whereas criminal courts will debate crimes and convictions, personal injury claims are filed in civil courts, meaning that any debate will be over whether or not to force the defendant to pay damages to the plaintiff. Because of this, it is the responsibility of the plaintiff's attorney to calculate a settlement amount and present successful arguments as to why it should be awarded. Failing to retain a qualified personal injury attorney will undoubtedly cause you to leave money on the table.
For the most part, courts award what are known as compensatory damages. These are relatively simple to calculate, but difficult to obtain. They include:
Medical costs
Property damage
Lost wages, damage to future earnings
Disability
Loss of enjoyment
Pain and suffering
Loss of companionship
Courts may also award heavy fines that are known as punitive damages. These are reserved for the most brutal cases in which the defendant acted especially negligently. When courts decide to award punitive damages, they take the existing settlement amount and multiply it based on what they feel is appropriate for the case. Most of the time, the defendant will be taken into account– for example, a wealthy corporation whose products harmed thousands is more likely to face punitive damages than an 18-year-old who forgot to mop a wet floor.
No obligation consultations are always free.
Let us help you!

Call Now: (360) 200-0000

We are available 24/7
Click to contact our Nevada Personal Injury Lawyers today
Connect With Tacoma's Most Trusted Personal Injury Law Firm
When you're searching for the right firm to handle your Washington personal injury claim, look no further than Van Law Firm. As the best and most trusted personal injury firm in Tacoma, we work tirelessly to get our clients the best treatment and highest settlement in the shortest amount of time possible. Our clients are like family to us, and we're always looking to expand. Call (360) 200-0000 now for more information about the VLF standard.
Client Testimonials
These guys are amazing. Helped me throughout the process. Always there when I need help. Inititailly called a law firm (the one that has lots of ads on the radio), but they declined my case. Van Law Firm accepted my case without a second thought! Kudos to Daniel, my case manager, and Amanda who expedited my payment process. Highly recommended.
Milby Mags
Got in an accident at the beginning of the year and they have been awesome, especially with it being my first accident and me being like this. They have been very communicated, stayed in contact with me the whole time, giving me updates when there were any and even when there weren't and answered any question I had. I would recommend them to anyone. Everyone I have talked to there has been very friendly. I would give them a 10 out of 10.
Ethan Gullet
They made sure that my insurance company covered what I paid for them to which included the gap for my car that was totaled. My medical costs were taken care of and reduced substantially so I was able to get more on my settlement. My case manager, Will Garcia, was always helpful in assisting me and answering any questions I had. They really did an amazing job with my case. I would definitely recommend them to anyone in need of this type of legal help. Most lawyers do not help you with the recovery of the car and rental etc. They are amazing.
Teresa Cuthbertson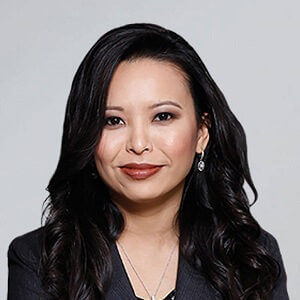 Have you been injured? We can help.
Fill out the form below, and we will get back to you very soon.