Every year, people in cities all over Washington, including Tacoma, get hurt while visiting private residences or public places, like businesses and government buildings. If you were hurt in one of these injuries and you think negligence contributed to it, you may qualify for compensation. A Tacoma, WA premises liability lawyer can fight for your right to demand damages from the negligent party.
Van Law Firm wants to help. Our attorneys have been fighting for the rights of injury victims and their families for years, and we can do that for you, too. Washington property owners have a legal obligation to keep their premises safe and minimize the opportunity that anyone will be hurt while visiting. If they don't meet this legal standard, you have the right to demand damages—and our lawyers can do that for you.
What Damages Can You Collect in a Premises Liability Case?
Premises liability cases are classified as personal injury cases in Washington. The law allows you to collect both economic and non-economic damages in these cases. Economic damages are concrete costs you pay for when recovering from your injury. They include but are not limited to the following:
Medical bills, such as for your hospitalization, surgeries, physical therapy, ambulance services, or other costs

Lost wages, such as when your injury leaves you unable to work

Compensation for long-term or permanent loss of income, such as when your injuries leave you unable to pursue your chosen profession any longer
Non-economic damages are not hard costs like medical bills, but they are very real damages nonetheless. Sustaining physical injuries often causes mental anguish and undue suffering in the victim's life. That's why Washington law allows our premises liability attorneys to demand compensation for your non-economic damages.
When we take your case, we'll demand both the economic and non-economic damages your injuries deserve.
For a free legal consultation with a premises liability lawyer serving Tacoma, call (725) 900-9000
How a Tacoma, WA Premises Liability Lawyer Can Prove Liability in Your Case
Property ownership comes with responsibilities, such as the duty of care that all Washington property owners are required to observe. The duty of care standard mandates that property owners are proactive about minimizing potential hazards on their premises and repairing those hazards in a reasonable amount of time.
In order to collect damages after suffering an accident on someone else's property, you have to show that your injury was caused by the owner's failure to abide by the duty of care standard. You must also demonstrate that you've suffered financial losses and/or emotional stress because of this injury. A premises liability lawyer from Van Law Firm can help you meet this important legal standard.
After we meet this standard, we can work on demanding that the property owner (or any other parties whose negligence contributed to your injury) pay you the compensation you deserve. We'll take the lead and handle every aspect of your case, including:
Collecting evidence, such as of your medical bills and economic losses

Making a complete investigation of your accident

Conducting negotiations for a reasonable settlement with the property owner's representatives

Filing your case properly and within the time frame allotted by law

Representing your case in a trial if necessary

Quickly responding to your inquiries and making sure you understand where your case is in the legal process
Do You Need a Premises Liability Lawyer?
Most property owners carry liability insurance to cover them if someone is injured on their property. You're free to negotiate directly with the insurance company yourself. However, you have to consider whether that's a good idea.
Our Tacoma premises liability lawyers have handled hundreds of personal injury cases. We know insurers might be inclined to make a lowball offer and close a case quickly. More importantly, we know they don't have your best interests in mind. Their business model demands that they close all their cases as quickly and cheaply as possible.
At Van Law Firm, our first and only loyalty is to you. We believe injury victims can benefit from having an experienced premises liability lawyer to help guide them through the process. If you'd like to hear about how a premises liability lawyer from our firm can help you, please reach out to us for a free case consultation. Then, you can make an informed decision about how to move forward with your case.
Tacoma Premises Liability Lawyer Near Me (725) 900-9000
Who Is Liable in a Tacoma Premises Liability Case?
Washington property owners bear some amount of legal responsibility for what takes place on their property. This is especially true when it comes to injuries that take place on their premises. With that in mind, we would seek to hold them accountable for damages if their negligence is the root cause of your injuries. With that said, they may not be the only people who bear legal responsibility.
Depending on the circumstances that led to your injury, there could be other liable parties that we could pursue. The list of potential defendants in a premises liability case could include the following:
Contractors hired by the property owner

Renters occupying the premises
When you're a Van Law Firm client, we will follow the facts in your case wherever they lead. No matter whether your injury was caused by a hole in the floor or a falling scaffold installed by a contractor, we'll get to the bottom of it and hold the appropriate party responsible.
Click to contact our Tacoma Personal Injury Lawyers today
Are Tacoma Premises Liability Lawyers Expensive?
Legal representation can certainly be expensive. However, when it comes to a personal injury case, Van Law Firm understands that many of our prospective clients are already dealing with financial hardship. We're here to help you get through a tough time and fight for your right to hold people accountable when their negligence impacts your life.
To that end, we handle premises liability cases in Tacoma on a contingency-fee basis. If we take your case, we'll fight it to the best of our abilities. You won't owe us a fee for our services unless we win your case or negotiate a settlement for your damages.
Complete a Free Case Evaluation form now
Get a Free Consultation With Our Tacoma Premises Liability Law Firm
Accident victims have a lot of questions after being hurt on someone else's premises. How much is the case worth? How long does the case take to finish? Do I have a case at all? These are all the kinds of questions we can help you find answers to. Contact Van Law Firm for a free case consultation.
There is no obligation, and you can still decide how you want to handle your case after we talk. We just want to give you the benefit of our experience in making the best decision for you and your family. If you decide to move forward with us, we will fight relentlessly for you. So, please call our office today and find out what Van Law Firm can do for you.
Client Testimonials
These guys are amazing. Helped me throughout the process. Always there when I need help. Inititailly called a law firm (the one that has lots of ads on the radio), but they declined my case. Van Law Firm accepted my case without a second thought! Kudos to Daniel, my case manager, and Amanda who expedited my payment process. Highly recommended.
Milby Mags
Got in an accident at the beginning of the year and they have been awesome, especially with it being my first accident and me being like this. They have been very communicated, stayed in contact with me the whole time, giving me updates when there were any and even when there weren't and answered any question I had. I would recommend them to anyone. Everyone I have talked to there has been very friendly. I would give them a 10 out of 10.
Ethan Gullet
They made sure that my insurance company covered what I paid for them to which included the gap for my car that was totaled. My medical costs were taken care of and reduced substantially so I was able to get more on my settlement. My case manager, Will Garcia, was always helpful in assisting me and answering any questions I had. They really did an amazing job with my case. I would definitely recommend them to anyone in need of this type of legal help. Most lawyers do not help you with the recovery of the car and rental etc. They are amazing.
Teresa Cuthbertson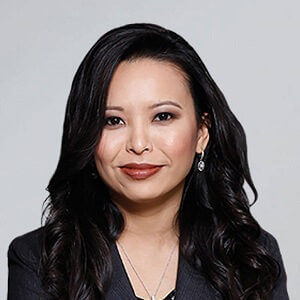 Have you been injured? We can help.
Fill out the form below, and we will get back to you very soon.