If you have suffered an injury on someone else's property, you could be entitled to a monetary award. The term "premises liability" describes a type of lawsuit that applies to injuries sustained on the property of another person or entity. If the property owner or occupier failed to take reasonable steps to protect you from harm, they could be held liable in a personal injury lawsuit.
It is never in your best interest to navigate the legal system alone. When you rely on the guidance of a premises liability lawyer, you could maximize your financial compensation. It is important that you give yourself the best chance at success. Reach out to a Summerlin NV premises liability lawyer right away to learn more.
What Damages Are Available in Premises Liability Cases?
Significant costs can come with a premises liability accident. You could face injuries that leave you with physical hardships for the rest of your life. It is also possible for you to face financial and emotional challenges that last long after your injuries heal.
When you rely on the guidance of a Summerlin NV premises liability attorney, you could recover compensation based on each available type of damages. This could include compensation you did not realize you were entitled to. Some of the common types of compensation available in these cases include:
Medical Expenses
Many people injured in premises liability cases find themselves quickly overwhelmed with medical debt. Sudden, unexpected injuries can lead to steep medical costs that few have resources to cover. Treatment could include more than just emergency care in the aftermath of an injury. Long-term treatment like physical therapy or follow-up surgery could be involved. Costs could be recouped through a successful injury lawsuit.
For a free legal consultation with a premises liability lawyer serving Summerlin, call (725) 900-9000
Lost Wages
Your injuries could also cost you your primary source of income. When you are hurt, it can take days, weeks, or longer before you are physically able to return to work. When this happens, you can expect to miss out on those wages. This can place you in a financial bind that could be made significantly worse if you are facing high medical debt. A personal injury lawsuit could help you replace those lost wages and ensure you are treated fairly.
Summerlin Premises Liability Lawyer Near Me (725) 900-9000
Pain and Suffering
Your pain could also impact your financial recovery in a premises liability case. These injuries are often painful, and that pain would not have occurred but for the negligence of the responsible party. Your attorney could make the case for pain and suffering damages by establishing how this pain has impacted your quality of life.
These Cases Come in Many Different Forms
Few areas of personal injury law are as broad as premises liability. This type of lawsuit could cover anything from a fall accident to exposure to toxic chemicals. With the help of a Summerlin NV premises liability lawyer, you could pursue legal action against a negligent property owner under any of these circumstances. Some common types of premises liability cases include:
Click to contact our Summerlin Personal Injury Lawyers today
Slip and Falls
Slip and fall accidents make up a large percentage of all premises liability cases. While not every fall will result in a viable case for compensation, those that occur due to a dangerous hazard might. If a property owner ignores a hazard like a loose extension cord or a spilled beverage and it leads to a fall, they could be liable for any injuries that occur.
Complete a Free Case Evaluation form now
Dog Attacks
When property owners keep dogs or other animals on their property, they could be liable for any damage they cause. A dog bite could result in a viable case for compensation so long as the animal was not antagonized or you were not trespassing.
Negligent Security
Property owners have an obligation to provide safe conditions in common areas as well as portions of the property that are held open to the public. A property owner that fails to provide appropriate safety features like fencing or security cameras could be liable if a visitor to their property is injured by a criminal act.
Proving Fault in a Premises Liability Case
There are different steps in proving a premises liability case. This is because not every injury on the property of another person automatically results in a viable case for compensation. Under this legal doctrine, a plaintiff and their attorney must prove three important elements.
First, you must establish that a dangerous condition existed on the premises. This condition could be anything harmful, from exposed wiring to a loose banister. If this condition results in an unreasonable chance of injury, it could qualify.
It is not enough to prove that a dangerous condition was on the premises. You must also establish that this condition was the cause of your injuries. There must be a causal link between the two, as you are not entitled to compensation unless the dangerous condition is responsible for your injuries.
Finally, the property owner must have had notice of the dangerous condition. This could mean that they were actually aware of the hazard. It could also mean that they should have been aware of it had they taken reasonable steps to review their property. The property owner's response is also important. If the property owner does not have a reasonable amount of time to warn visitors or address the dangerous condition, they might not be liable.
You Could Be Entitled to Compensation after a Premises Liability Accident
When accidents happen on the property of another person, the next steps for the injured are not always clear. Dealing with insurance companies or unhelpful property owners can make a difficult situation even more challenging. The good news is that you do not have to deal with these challenges on your own.
The attorneys of Van Law Firm are ready to help you seek compensation following your accident. We have a track record of success when it comes to holding negligent property owners accountable. If you are ready to pursue the compensation you deserve, let a Summerlin NV premises liability lawyer advocate for you. Reach out today for a free consultation.
Client Testimonials
These guys are amazing. Helped me throughout the process. Always there when I need help. Inititailly called a law firm (the one that has lots of ads on the radio), but they declined my case. Van Law Firm accepted my case without a second thought! Kudos to Daniel, my case manager, and Amanda who expedited my payment process. Highly recommended.
Milby Mags
Got in an accident at the beginning of the year and they have been awesome, especially with it being my first accident and me being like this. They have been very communicated, stayed in contact with me the whole time, giving me updates when there were any and even when there weren't and answered any question I had. I would recommend them to anyone. Everyone I have talked to there has been very friendly. I would give them a 10 out of 10.
Ethan Gullet
They made sure that my insurance company covered what I paid for them to which included the gap for my car that was totaled. My medical costs were taken care of and reduced substantially so I was able to get more on my settlement. My case manager, Will Garcia, was always helpful in assisting me and answering any questions I had. They really did an amazing job with my case. I would definitely recommend them to anyone in need of this type of legal help. Most lawyers do not help you with the recovery of the car and rental etc. They are amazing.
Teresa Cuthbertson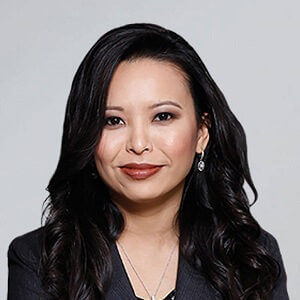 Have you been injured? We can help.
Fill out the form below, and we will get back to you very soon.