Do You Suspect Your Insurer Has Acted in Bad Faith? Contact Van Law Firm's Bad Faith Insurance Attorneys
For most of us, insurance is a bit of a touchy subject. We as Summerlin policyholders pay a premium for a number of different types of insurance, including auto insurance, medical insurance, home or renter's insurance, and many more. In a lot of cases, these are either expressly required (auto insurance) or heavily recommended (medical insurance), so there is an inherent expectation of trust and a belief that we will receive our rightful assistance when we need it.
Unfortunately, insurers are wont to play by their own rules, through various acts of bad faith. In these cases, it is the policyholder who is left to pick up the bill, which can feel especially discouraging after a painful accident. Thankfully for injured Nevadans, the Summerlin bad faith insurance attorneys at Van Law Firm are ready to help you finally recover the compensation you deserve. Call (725) 900-9000 to get started today.
For a free legal consultation with a bad faith insurance lawyer serving Summerlin, call (725) 900-9000
Common Examples of Bad Faith Practices
In our experience over the years, we've learned that there are numerous examples of bad faith insurance practices. For the most part, they all center around an attempt to pay as little as possible, or ideally nothing at all. Here are some of the most common bad faith practices we see:
Unreasonable or untenable delays
Perhaps the most common tactic insurers employ to avoid paying claims is to simply "wait them out," or delay the process so long that claimants decide to just pay expenses out of their own pocket. Under Nevada law, insurers must operate within specific timeframes: for the most part, insurers have up to 20 business days to acknowledge receipt of a claim. Then, there is a grace period that lasts 30 days from the date of loss in which they have to respond, and if a claim is ultimately accepted, it must be paid within 30 business days.
Delays are frustrating, but they can have real consequences, especially if medical treatments are hanging in the balance. An unexpected or unnecessary delay in treatment can cause your condition to worsen significantly, and if your insurer is acting in bad faith, they can be held liable for the injuries caused by the delays.
Denying claims without valid reasoning
As you can probably imagine, insurers are required to disclose all of their reasoning for denying a claim. If your claim was denied and your insurer provided you with little to no information as to why it happened, you may have grounds for a bad faith claim.
Refusing valid claims
The simplest act of bad faith an insurance company can commit is to refuse or deny perfectly valid claims. Sometimes they do make mistakes, but for the most part, denying a valid claim opens the door to a slew of liability risks.
Offering much less than a claim warrants
One trait that all insurers share is their reluctance to pay full value for claims. As such, it is common practice for them to try to jump in with a settlement offer as quickly as possible, in efforts to lure you away from pursuing a larger claim. While the thought of quick cash may sound appealing when you have painful injuries and rising costs, but make no mistake, an early offer will never equate to the true value of your claim. Offers that are especially sparse can be considered acts of bad faith, but if you accept them, you will surrender your right to pursue a larger amount.
Unsatisfactory investigations
When insurers receive claims, they are expected to thoroughly investigate them and review all the details. However, sometimes things fall through the cracks, which can cost you money in the end. If a problem occurs due to an inadequate investigation, a bad faith claim may be warranted.
Let us evaluate your situation and determine the best path to take to help you achieve your goals. Give our injury attorneys a call today at (725) 900-9000.
Summerlin Bad Faith Insurance Lawyer Near Me (725) 900-9000
Successful Bad Faith Claims and Potential Damages to Recover
Once we accept your bad faith case, we handle everything related to it. However, there are some things that claimants can do to help us prove their bad faith case, including:
Make note of all telephone calls and conversations with the insurer (DON'T record surreptitiously, simply note)
Save copies of all written correspondence (both printed and electronic)
Save copies of all case-related documents, including medical bills, photographs or video from the accident, witness statements, or anything else of importance
If a bad faith claim is successful, claimants are eligible to recover all forms of compensation, which consists of compensatory and punitive damages. Punitive damages are very rare and can largely be disregarded, but compensatory damages include the following:
Medical expenses (including those caused by denials or delays)
Property damages
Lost wages and benefits
Pain and suffering
Loss of enjoyment
No obligation consultations are always free.
Let us help you!

Call Now: (725) 900-9000

We are available 24/7
Click to contact our Summerlin Personal Injury Lawyers today
Talk With Summerlin Bad Faith Insurance Attorneys Today
By and large, insurers market themselves as being champions of security and trust. Unfortunately, however, this is not always the case–if you have reason to believe that your insurer has acted in bad faith, contact the Summerlin bad faith insurance attorneys from Van Law Firm as soon as possible. Our experienced and resourceful legal team will get to the bottom of your accident and help determine whether or not your insurer has acted wrongly. Call us at (725) 900-9000 to get started with a free consultation.
Client Testimonials
These guys are amazing. Helped me throughout the process. Always there when I need help. Inititailly called a law firm (the one that has lots of ads on the radio), but they declined my case. Van Law Firm accepted my case without a second thought! Kudos to Daniel, my case manager, and Amanda who expedited my payment process. Highly recommended.
Milby Mags
Got in an accident at the beginning of the year and they have been awesome, especially with it being my first accident and me being like this. They have been very communicated, stayed in contact with me the whole time, giving me updates when there were any and even when there weren't and answered any question I had. I would recommend them to anyone. Everyone I have talked to there has been very friendly. I would give them a 10 out of 10.
Ethan Gullet
They made sure that my insurance company covered what I paid for them to which included the gap for my car that was totaled. My medical costs were taken care of and reduced substantially so I was able to get more on my settlement. My case manager, Will Garcia, was always helpful in assisting me and answering any questions I had. They really did an amazing job with my case. I would definitely recommend them to anyone in need of this type of legal help. Most lawyers do not help you with the recovery of the car and rental etc. They are amazing.
Teresa Cuthbertson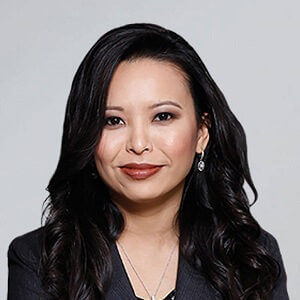 Have you been injured? We can help.
Fill out the form below, and we will get back to you very soon.