Have You Suffered Burn Injuries in a Summerlin Accident? Call Van Law Firm Now
Every accident is unfortunate for those involved, but accidents involving fire and burn injuries can be truly devastating and scarring experiences. What's worse, these accidents happen much more frequently than you might imagine–according to data from the American Burn Association, there is a fire-related death approximately every three hours in the U.S., and there are tens of thousands of burns of other fire-related injuries that are treated in emergency rooms each year.
The good news for injured Nevadans is that the best fire and burn injury attorneys in Summerlin are standing by, ready to help. Over the last ten years, the award-winning legal team from Van Law Firm has helped countless burn injury victims get the compensation and treatment they need, and we're always pursuing new cases. Fire and burn injury cases can be notoriously tricky, and it helps to have experience on your side. Call (725) 900-9000 today to schedule a no-cost, no-obligation consultation.
For a free legal consultation with a fire and burn injury lawyer serving Summerlin, call (725) 900-9000
Common Fire and Burn Injury Cases in Nevada
One fact that surprises most people about burn injury cases is that less than half of them involve actual fires and flames. The spectrum of fire and burn injuries is actually quite diverse, as well as their causes. We've handled a large number of different burn injury cases, including but not limited to:
Heat and thermal burns
Burns sustained in car accidents
Electrical burns
Fire originating from hazardous or negligent conditions
Fire originating from defective and dangerous products
Thermal burns
Chemical burns
Steam burns and hot water scalds
Radiation burns
Smoke burns
Let us evaluate your situation and determine the best path to take to help you achieve your goals. Give our injury attorneys a call today at (725) 900-9000.
Summerlin Fire and Burn Injury Lawyer Near Me (725) 900-9000
The Three Degrees of Burn Injuries, Legal Differences for Each
Burn injury cases are the same as all other personal injury claims, in the sense that the severity of the claimant's injuries will have an impact on how the case plays out. Burn injuries are actually somewhat simple to codify, given the fact that burns are categorized by degrees of harm, from first to third degree. Claimants should note that they can receive compensation for all burn injuries, regardless of the level of impact. These levels of severity are distinguished as follows:
First (1st) Degree: Unlike criminal charges, first degree burns are actually considered to be the most mild. Oftentimes, first degree burns only damage the skin's surface layer and extensive treatment is not typically necessary. However, infections and other complications can worsen these injuries.
Second (2nd) Degree: A second degree burn will affect all layers of skin near the burn area, and treatment will likely be required in order to heal properly, especially if the burns cover large areas of the body.
Third (3rd) Degree: These are the most severe burns, and oftentimes they penetrate the skin and damage muscles and sometimes even internal organs. Third degree burns require extensive treatment, usually surgery of some form, and most victims are left with extensive scarring.
Click to contact our Summerlin Personal Injury Lawyers today
Potential Parties Who May Be Liable for Your Fire and Burn Injuries
Fire and burn injury cases can be extremely difficult to prove, as the liable party is not always easy to properly identify. The claimant is the one who has the burden to prove negligence, and in order to do so there must be a defendant to file against. In order to give themselves the best chance of success, accident victims should always retain a fire and burn injury attorney.
Usually, it takes a lot of analysis of both an accident and the resulting injuries in order to definitively determine who should be held liable. There are numerous parties who may be to blame for a claimant's burn injuries, such as:
Manufacturers, if a defective product or device caused you to suffer burn injuries. Examples include faulty sprinkler systems, smoke detectors, or household appliances
An insurance company, if they refuse to properly compensate you. This could be your own personal insurer, a business's insurer, or the insurer of a property.
Landlords or property owners, if their negligence or malice caused you to suffer fire or burn injuries
Construction or maintenance companies, if their mistakes resulted in a fire or other scenario that caused you to sustain burn injuries. Common examples include faulty electrical or heating systems.
An individual person, if they were responsible for starting a fire or any other actions that contributed to your injuries.
Expert witnesses can be extremely influential in cases involving burns or fires, as they can often recreate an accident and point to its root causes. Their testimony is often very important when it comes to determining liability, and medical experts can also shed light on burn injuries and their severity. Burn victims are eligible to receive all forms of compensation, including non-economic damages–due to the fact that severe burns often leave victims with substantial scarring and disfigurement, damages like pain and suffering and loss of enjoyment of life are often awarded. In especially brutal cases, punitive damages may also be warranted.
No obligation consultations are always free.
Let us help you!

Call Now: (725-900-9000)

We are available 24/7
Complete a Free Case Evaluation form now
Need Help Getting Compensated for Burn Injuries? Contact VLF Today
When it's time to recover the compensation you need for burn injuries suffered at the hands of another, don't waste your time with lawyers and firms who don't have the resources or experience needed to handle your case effectively. Instead, call the Summerlin fire and burn injury attorneys from Van Law Firm right away–we've helped thousands of Nevada accident victims get back on their feet, and we're available to help you too. Call (725) 900-9000 for more information and a free consultation
Client Testimonials
These guys are amazing. Helped me throughout the process. Always there when I need help. Inititailly called a law firm (the one that has lots of ads on the radio), but they declined my case. Van Law Firm accepted my case without a second thought! Kudos to Daniel, my case manager, and Amanda who expedited my payment process. Highly recommended.
Milby Mags
Got in an accident at the beginning of the year and they have been awesome, especially with it being my first accident and me being like this. They have been very communicated, stayed in contact with me the whole time, giving me updates when there were any and even when there weren't and answered any question I had. I would recommend them to anyone. Everyone I have talked to there has been very friendly. I would give them a 10 out of 10.
Ethan Gullet
They made sure that my insurance company covered what I paid for them to which included the gap for my car that was totaled. My medical costs were taken care of and reduced substantially so I was able to get more on my settlement. My case manager, Will Garcia, was always helpful in assisting me and answering any questions I had. They really did an amazing job with my case. I would definitely recommend them to anyone in need of this type of legal help. Most lawyers do not help you with the recovery of the car and rental etc. They are amazing.
Teresa Cuthbertson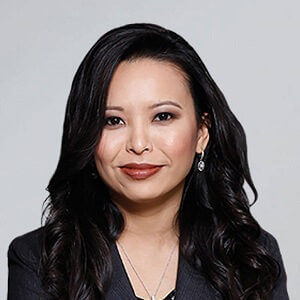 Have you been injured? We can help.
Fill out the form below, and we will get back to you very soon.