If you've had a slip or fall in the Las Vegas Valley and need to find the right Summerlin slip and fall injury lawyer to represent you, then look no further than Van Law Firm.
We're a Las Vegas personal injury firm with a proven track record of helping our clients receive the compensation they need to pay the mountain of bills they've incurred following an accident they didn't cause. We may be able to do the same for you.
What a Slip and Fall Lawsuit Could Cover
Did you sustain injuries enjoying any of the amenities the master-planned community of Summerlin has to offer? For example, did you slip on a spilled drink in one of its golf course's pro shops? Or maybe you fell after tripping on a loose tile while walking around Downtown Summerlin shopping mall?
You could recover any expenses related to your slip and fall accident, including any mental trauma you've suffered. Other examples of recoverable damages include:
Emergency room visit
Medication
Physical therapy
Lost income
Reduced earning potential
Depression and anxiety
Post-traumatic stress disorder
What Could Your Case Be Worth?
The answer depends on the extent of your costs due to your slip and fall injury. For example, suppose you've had to make regular doctors' appointments or take expensive medications to deal with the excruciating pain the injury caused. In that case, you could recover more in damages than if you recovered from your fall injuries within a couple of days.
Let us evaluate your situation and determine the best path to take to help you achieve your goals. Give our injury attorneys a call today at 725-215-0608.
Statutes of Limitations for Nevada Slip and Fall Accident Cases
If you want to file a personal injury suit, the Nevada statute of limitations is two years per NRS § 11.190(4)(e). Wrongful death suits resulting from a slip and fall injury also have a two-year deadline.
This statute sets how much time you have to file a case following the day the slip and fall accident occurred. We don't want you to miss out on a lawsuit that could help you pay your bills and get your life back to normal because of a missed filing deadline. So, If you're close to this deadline, our team will work to ensure you meet it.
What Van Law Firm Has to Offer
If you're looking for a Summerlin slip and fall injury attorney who could help you recover damages to help you pay bills, Van Law Firm is the clear choice. We offer these guarantees:
A free, no-obligation initial consultation
You don't pay unless we win
We're willing to travel to you
A communicative and caring staff
The Biggest Reason to Hire a Summerlin Slip and Fall Injury Lawyer
Maybe the biggest reason to hire a personal injury attorney rather than handle your case yourself is the peace of mind it affords you.
When you have a Van Law Firm attorney handling your case—someone who comes highly recommended and has had success with similar cases—it gives you confidence and allows you to focus on your recovery.
We'll take the stress of filing a case and handling settlement negotiations off your plate. Finally, if your case should require a trial, you'll have an experienced team presenting your evidence before a judge and jury.
Why Our Clients Recommend Us So Highly
We've been in business for over 10 years and have already recovered more than $50 million for our clients. As a result, we have received hundreds of five-star reviews online from clients who appreciate how we accommodate them and their needs.
We go to great lengths to make our services affordable and convenient. If you cannot come to our Las Vegas offices for a free consultation, we can come to you. In addition, we will be prompt and transparent with our answers if you ever have questions about your case.
See What They Have to Say
"I want to thank Van Law Firm for the hard work and dedication they put into my case. My case manager Norma was great and explained everything in detail and answered any questions I had." — Darla Storm
"Everyone there has wonderful customer service. Greta was most informative and very kind to me during the tough time I had with my accident." — Kevin Valdivia
Founding Attorney Sandy Van Has Local Roots
Sandy Van is the firm's founder and managing attorney. She's a University of Nevada, Las Vegas graduate and is admitted to the State Bar of Nevada, the District Court of Clark County, and the U.S. District Court for the District of Nevada.
Her qualifications and accolades will give you the confidence that everyone deserves to have in their attorney. Some of the awards that she and the firm have won include:
Super Lawyers 2020
Expertise 2020
Martindale Hubbell Client Champion Award 2019
People Love Us On Yelp 2018
For a free legal consultation with a slip and fall injury lawyer serving Summerlin, call (725) 900-9000
How Much does a Summerlin Slip and Fall Injury Lawyer Cost?
We understand many people who require legal action do so out of necessity. The added expenses resulting from their injury have left them seeking compensation to pay bills and recover the lost income their family needs. So, we don't want anyone's finances to be a deterrent to seeking justice.
Therefore, we don't charge our clients for our services unless we secure them a favorable outcome. Whether that involves winning in court or reaching a settlement that satisfies your financial needs, you only pay if we're successful.
Our initial consultation is also free, so you won't pay for that—even if we win your case.
Summerlin Slip and Fall Injury Lawyer Near Me (725) 900-9000
Call Now to Schedule a Free Consultation
Call our Las Vegas office today at (725) 900-9000 to schedule your free consultation with our slip and fall injury team. We're a convenient drive from Summerlin, but if you can't come in for any reason, we'll happily drive to you.
With our outstanding track record and the fact that you pay on a contingency basis, there's virtually no risk. So, if you're the victim of a slip and fall injury, you owe it to yourself to explore your options and see what your case could be worth.
Client Testimonials
These guys are amazing. Helped me throughout the process. Always there when I need help. Inititailly called a law firm (the one that has lots of ads on the radio), but they declined my case. Van Law Firm accepted my case without a second thought! Kudos to Daniel, my case manager, and Amanda who expedited my payment process. Highly recommended.
Milby Mags
Got in an accident at the beginning of the year and they have been awesome, especially with it being my first accident and me being like this. They have been very communicated, stayed in contact with me the whole time, giving me updates when there were any and even when there weren't and answered any question I had. I would recommend them to anyone. Everyone I have talked to there has been very friendly. I would give them a 10 out of 10.
Ethan Gullet
They made sure that my insurance company covered what I paid for them to which included the gap for my car that was totaled. My medical costs were taken care of and reduced substantially so I was able to get more on my settlement. My case manager, Will Garcia, was always helpful in assisting me and answering any questions I had. They really did an amazing job with my case. I would definitely recommend them to anyone in need of this type of legal help. Most lawyers do not help you with the recovery of the car and rental etc. They are amazing.
Teresa Cuthbertson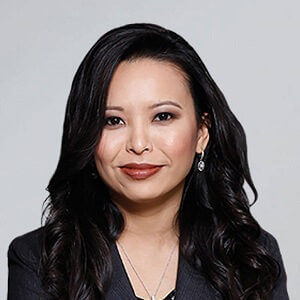 Have you been injured? We can help.
Fill out the form below, and we will get back to you very soon.