Suffering a slip and fall can transform your life in seconds. One minute, you were going about your day-to-day business, and the next, you were undergoing treatment for a once-avoidable condition. In situations like this, you can lean on the lawyers at Van Law for legal support.
Our team has more than 50 years of combined experience advocating for injured claimants in Washington State. We've recovered millions in damages–all without charging our clients a dime upfront. You can learn about partnering with a Yakima slip and fall lawyer when you call now.
You Can Get the Answers to These Questions During a Free Case Review
We want you to have all the details you need to make informed decisions about partnering with our team. During your case review, we can listen to your story and explain your next steps. We can also answer some of your questions, which may include:
Do I have to file a lawsuit to recover damages?

What can a

personal injury lawyer

at Van Law do for me?

How long does it take to recover damages?

What injuries allow me to seek compensation?
Remember: there's no obligation when you call. We don't want you to feel pressured into partnering with us. We want you to feel confident about moving forward with our team.
For a free legal consultation with a slip and fall injury lawyer serving Yakima, call (725) 900-9000
It Costs You Nothing Upfront to Hire Our Slip and Fall Accident Lawyers
You may have concerns about affording a personal injury attorney in Yakima to take on your case. However, the benefit of choosing our firm is that we work on contingency. We pursue your claim without taking a dollar out of your pocket.
We do not require any retainer before agreeing to take on your case. Instead, our firm will cover all of the costs necessary in pursuing your slip and fall claim in Yakima. This might include covering any court filing fees, the costs of retaining expert witnesses to testify on your behalf, and other various expenses.
You will not be expected to cover any attorney's fees unless or until we win your slip and fall injury claim. In this way, pursuing your case is virtually risk-free.
Yakima Slip And Fall Injury Lawyer Near Me (725) 900-9000
Our Slip and Fall Lawyers in Yakima Understand Your Case's Deadlines
Per RCW § 4.16.080, you generally have three years to file a slip and fall accident lawsuit. If you don't file your case on time, the court will dismiss it. This could leave you without a way to recover compensation for your losses.
Fortunately, you can avoid issues with the statute of limitations by consulting with our injury team. We can manage your case's deadlines and other obligations.
Click to contact our Slip and Fall Accident Lawyers today
Our Lawyers Plan to Seek Compensation for Your Slip and Fall Accident
If another party is responsible for causing your slip and fall injuries, you should never be expected to cover the costs. You already have to deal with the physical trauma of your injuries and the psychological distress of what you have been through. The least the liable party can do is compensate you for your suffering.
Examples of economic damages and non-economic damages awarded in slip and fall injury claims in Yakima include:
Costs of healthcare expenses, medical equipment, and future medical care

Any property damages, such as the cost of replacing your damaged smartphone

Loss of future potential earnings, including potential salary increases, holiday pay, overtime pay, and retirement savings contributions

Loss of income from having to take time off work due to your injuries

Pain and suffering

Emotional distress

Loss of enjoyment of life

Loss of consortium
How Much Can I Seek After a Slip and Fall in Yakima?
It is not uncommon for victims of slip and fall accidents to wonder how much they could recover through a claim or lawsuit. How much you can recover depends on many factors unique to your situation, including the severity of your condition. Our lawyers can assess the accident's toll on your quality of life and arrive at a fair settlement value.
Complete a Free Case Evaluation form now
How Our Personal Injury Lawyers Help Slip and Fall Victims
When you choose Van Law to handle your slip and fall claim, you can breathe a sigh of relief. After everything you have been through, you can finally trust your case to a legal professional who will work tirelessly to secure financial recovery.
Yet, slip and fall injury claims can be complex since your attorney will need to prove liability and negligence. However, once we start working for you, we will thoroughly investigate the cause of your accident and gather valuable evidence that can help establish fault and liability.
We will negotiate with the insurance company and make sure to go over your damages in detail so you are seeking maximum restitution. We are unafraid to stand up and advocate for your rights before a judge at trial.
You've been through enough. Let us take on your case and fight for justice and total financial compensation in your Yakima slip and fall injury claim. We do everything in our power to fight for a successful outcome.
Case Results and Testimonials About Our Washington State Team
Van Law works for victims of slip and fall accidents and other types of personal injuries across the state of Washington. See what our past clients have to say:
"In December I had a car accident and I approached the attorneys at Van Law Firm and they had the best care with me from day one. My case was handled by Norma, she always spoke to me honestly and clearly and I felt very comfortable with her."

– Diego Martínez Rojas

"This was the best law firm experience I have ever had in my life and I have had several. Vann Law Office is the best in Vegas and the only law firm I will ever use."

– Jackin Ralph

"I want to thank the Van Law Firm for the hard work and dedication they put into my case. My case manager Norma was great and explained everything in detail and answered any questions I had."

– Darla Storm
Contact Our Slip and Fall Team in Yakima for Help
Personal injury claims require thorough evidence and compelling legal advocacy. You want a Yakima slip and fall injury lawyer from Van Law working to recover the compensation and damages that are rightfully yours. We can file your claim with the liable insurance company and pursue what you deserve.
Call now to start a free case review. We're waiting to take your call today.
Client Testimonials
These guys are amazing. Helped me throughout the process. Always there when I need help. Inititailly called a law firm (the one that has lots of ads on the radio), but they declined my case. Van Law Firm accepted my case without a second thought! Kudos to Daniel, my case manager, and Amanda who expedited my payment process. Highly recommended.
Milby Mags
Got in an accident at the beginning of the year and they have been awesome, especially with it being my first accident and me being like this. They have been very communicated, stayed in contact with me the whole time, giving me updates when there were any and even when there weren't and answered any question I had. I would recommend them to anyone. Everyone I have talked to there has been very friendly. I would give them a 10 out of 10.
Ethan Gullet
They made sure that my insurance company covered what I paid for them to which included the gap for my car that was totaled. My medical costs were taken care of and reduced substantially so I was able to get more on my settlement. My case manager, Will Garcia, was always helpful in assisting me and answering any questions I had. They really did an amazing job with my case. I would definitely recommend them to anyone in need of this type of legal help. Most lawyers do not help you with the recovery of the car and rental etc. They are amazing.
Teresa Cuthbertson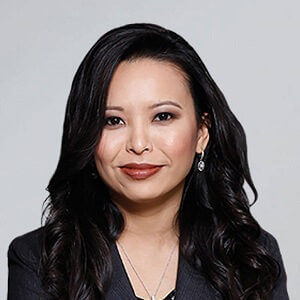 Have you been injured? We can help.
Fill out the form below, and we will get back to you very soon.