Like other motorists, truck drivers must exercise caution on the road to avoid harming people and property. Unfortunately, trucking collisions can still happen in Yakima. Due to the combined size and weight of the vehicles and their cargo, such accidents are often more destructive than those involving conventional cars. If you suffered injuries in one of these crashes, you have legal options. Our truck accident attorneys can help.
You could take legal action and seek compensation from the party who caused the collision. Consider consulting with a Yakima truck accident lawyer from Van Law before taking any action. We have more than 100 years of combined experience with cases like yours and over $150 million recovered for our clients. A lawyer from our firm can examine your situation and better advise you on your next steps. We have 24/7 phone support for clients.
Yakima Truckers Have Special Responsibilities
According to the Washington State Department of Transportation (WSDOT), there were 50 fatal and serious injury crashes in Yakima in 2022. This included commercial vehicle and heavy truck collisions. Drivers behind the wheels of these trucks have certain responsibilities beyond those of most passenger car drivers.
Trucking companies are typically liable for commercial truck accidents caused by the driver's negligence, such as carelessly violating traffic laws. Truckers and their employers can also be at fault if evidence shows they violated state or federal motor carrier regulations, such as:
Routine Maintenance

: Trucks must undergo routine inspections and servicing before and after trips to ensure their roadworthiness.

Hours of Service

: Truck operators can only drive for a certain number of hours before taking mandatory breaks.

Alcohol and Drug Testing

: Drivers must take alcohol and drug tests before trips and must not get intoxicated before and while on the job.

Cargo Securement

:

The truck must have its cargo secured according to safety standards.
A Yakima truck accident lawyer studies these motor carrier laws and can help determine how the trucking company or driver acted negligently. This is essential to recovering compensation for medical bills, property damage, injuries, and other costs.
The Yakima truck owner's responsibility over the driver has its limits. For example, if the driver used the truck for personal errands or harmed you on purpose, their employer will not likely cover them, and the driver may be personally responsible. However, most trucking accidents rely on a concept known as respondeat superior.
The driver's employer is generally vicariously liable for a semi-truck accident caused by their driver. This means the employer's insurance company will likely be the one involved in your truck accident claim if the trucker caused the crash.
Can Other Parties Be Liable for a Yakima Truck Crash?
We should always consider that another party besides the truck owner or driver is at fault. It can affect how you seek compensation. Your truck accident lawyer can help investigate the accident to see if other factors are at play.
For example, the trucker might have crashed into your car because of another motorist acting out of road rage. In this situation, the other driver would be more liable. It may also be that the truck driver did not know they entered a road work zone until it was too late due to poor signage. The construction company in charge of the road work would be at fault for not placing enough warning signs and signals.
For a free legal consultation with a truck accident lawyer serving Yakima, call us today.
For a free legal consultation with a truck accidents lawyer serving Yakima, call (725) 900-9000
You Can File Claims First
Yakima truck accident victims can usually proceed first with an insurance claim against the truck owner. This is because the Federal Motor Carrier Safety Administration, Washington Administrative Code Section 480-14-250, and Washington Administrative Code Section 480-15-530 require motor carrier companies to have liability insurance. The coverage helps pay the victims' expenses if the truck is involved in an accident. Some damages you can recover include:
Medical expenses (medications, hospitalizations, surgeries, and so on)

Auto repairs

Past and future lost wages

Replacement services (for example, you hired cleaning or driving services because your injury kept you from such activities)

Funeral expenses (if the accident killed a loved one)

Psychological trauma

Chronic pain and disabilities

Loss of consortium

Loss of enjoyment of life
If the truck owner's insurance policy does not cover the driver, your personal injury attorney can file the claim with the driver's personal auto insurer. Auto liability coverage is also mandatory for motorists, including those driving passenger cars and commercial vehicles.
Your truck accident lawyer can help you compile proof of the other party's liability and the damages you suffered in the collision. They can also estimate your total damages or case value and bring the claim to the liability insurance provider on your behalf.
Yakima Truck Accident Lawyer Near Me (725) 900-9000
Can You File a Truck Accident Lawsuit in Yakima?
Your truck accident lawyer may suggest filing an accident lawsuit instead if, after reviewing the situation, they find that settling through a claim will not likely work. For example, the at-fault driver's insurance policy limits might not be enough to compensate you. Meanwhile, a liability coverage provider might deny a claim if they do not believe their policyholder caused the accident.
There are many reasons why your attorney might recommend you sue the liable parties instead of focusing only on a settlement from the insurance company.
Seeking a Recovery Beyond Policy Limits
A Yakima truck accident lawsuit could help you recover damages that can go beyond the other side's policy limits. This is because the civil court will decide your recovery, not a claims adjuster. This most commonly occurs with lasting, severe injuries.
Complex Cases
Depending on the case's complexity, it can take a one-day trial or several days of court proceedings to settle the dispute. However, the accident lawyer can represent and advise you for as long as the case lasts. Our team provides legal representation from start to finish.
Submitting Your Yakima County Truck Accident Case on Time
While the law lets you file for damages, you only have a limited time to work on your Yakima truck accident case. Your time allowance depends on what you file. For injury-related damages, you must submit your lawsuit within three years from the incident date per RCW § 4.16.080.
Failure to comply will automatically dismiss your case. However, you may have tolling exceptions that can move your due date.
Your truck accident lawyer can check these for you. For instance, if the liable driver is absent from Washington, the statute clock will only resume once they return to the state.
How Shared Fault Affects Yakima Truck Accident Damages
If the court or claims adjuster finds you partly to blame for the Yakima truck accident, they can reduce your recoverable damages. According to Washington Revised Code Section 4.22.005, the deducted amount depends on your fault percentage. For example, if you are 35 percent liable, you can only recover 65 percent of the settlement.
As the other party may use weak points in your case to reduce your recovery, it would be wise to have your truck accident lawyer review all your files and statements to ensure they can support your side of the matter.
Click to contact our Washington Truck Accident Lawyers today
Your Yakima Truck Accident Lawyer Is Here for You
While truck accidents can cost significantly to recover from, you have the right to seek justice and compensation from those who wronged you. Here at Van Law, we understand your struggle and stand ready to help you build your case. Our team has helped accident victims in Washington since 2012, including those here in Yakima.
We are committed to helping you with your legal concerns, so do not hesitate to contact us anytime. You can also call for a free consultation with a team member. Also, check out our client testimonials to get an idea of what it's like to work with us.
Client Testimonials
These guys are amazing. Helped me throughout the process. Always there when I need help. Inititailly called a law firm (the one that has lots of ads on the radio), but they declined my case. Van Law Firm accepted my case without a second thought! Kudos to Daniel, my case manager, and Amanda who expedited my payment process. Highly recommended.
Milby Mags
Got in an accident at the beginning of the year and they have been awesome, especially with it being my first accident and me being like this. They have been very communicated, stayed in contact with me the whole time, giving me updates when there were any and even when there weren't and answered any question I had. I would recommend them to anyone. Everyone I have talked to there has been very friendly. I would give them a 10 out of 10.
Ethan Gullet
They made sure that my insurance company covered what I paid for them to which included the gap for my car that was totaled. My medical costs were taken care of and reduced substantially so I was able to get more on my settlement. My case manager, Will Garcia, was always helpful in assisting me and answering any questions I had. They really did an amazing job with my case. I would definitely recommend them to anyone in need of this type of legal help. Most lawyers do not help you with the recovery of the car and rental etc. They are amazing.
Teresa Cuthbertson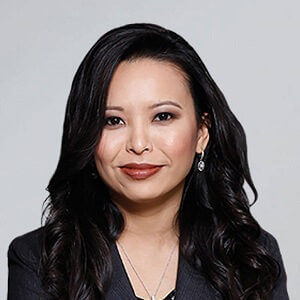 Have you been injured? We can help.
Fill out the form below, and we will get back to you very soon.