The statute of limitation to file a truck accident lawsuit in Nevada is typically two years after the accident date. However, exceptions do exist. There are also many other steps you must navigate before you decide it's time to sue the trucking company or another liable party. Having a truck accident attorney on your side is the most effective way to manage this process.
Keep reading to learn more about deadlines in Nevada truck accident cases and get answers to other frequently asked questions (FAQs).
The Nevada Statute of Limitations Sets a Deadline for Truck Accident Lawsuits
When you work with a Nevada truck accident lawyer, they can ensure you meet the deadline set by state law to file a lawsuit. Since not all cases require litigation, you must begin the process well in advance of the approaching deadline. Your attorney needs time to build the case, demand fair compensation from the insurance company, and work to negotiate a fair settlement.
Under NRS § 11.190(4)(e), accident victims ordinarily have up to two years from the accident date to file the paperwork and begin a personal injury lawsuit. If the victim passes away from their injuries, the surviving family has two years from the date of their passing to file a wrongful death lawsuit.
However, you may have longer to begin a legal action under certain circumstances, including: 
If a defective product caused the crash

If the victim is a minor under the age of 18
Conversely, some circumstances could actually call for shorter timelines. The key to understanding the applicable statutes and deadlines in your case and protecting your right to recover fair compensation is working with an attorney familiar with cases similar to yours.
For a free legal consultation, call (725) 900-9000
Advantages of Acting Quickly in Nevada Truck Accident Lawsuits
While you certainly want to meet the deadline for filing a personal injury lawsuit, this isn't the only reason you should consider hiring a truck accident lawyer immediately after a crash. It is widely advised that injury victims contact an attorney as soon as their injuries are stable and allow them to make a call (and many even offer free consultations).
When you hire a Nevada personal injury lawyer to handle your truck crash case, you immediately gain someone who will protect your rights and begin to gather evidence to support your case. Both of these are key to recovering fair compensation from the liable party, often the trucking company.
The sooner an attorney can identify, gather, and preserve evidence, the stronger your case against the at-fault party could be. A lot of the evidence you may need could be in the possession of the trucking company. It could be difficult to obtain for your case if your attorney doesn't act quickly. When your attorney is able to work on your case soon after your accident, they can:
Send a spoliation letter to the trucking company to preserve evidence

Identify, collect, and analyze available evidence, such as surveillance footage and police reports

Protect your rights by managing all communication

Identify potentially liable parties

Work to determine what happened to cause the accident

Gather documentation of damages as you receive bills and get receipts

Ensure you get the medical care and support you need

Begin developing a strong case for fair compensation
Why Is Meeting the Time Limit Important in a Nevada Truck Accident Lawsuit?
When a truck accident victim fails to meet the applicable time limit to sue in their collision case, the judge will likely bar the case from court. The trucking company or another liable party can challenge your suit because of the missed deadline. Generally, the judge will rule in their favor, saying the victim waited too long and has lost the right to sue in civil court.
Since the possibility of a lawsuit provides significant leverage in insurance settlement negotiations, this also effectively prevents the victim from recovering fair compensation from the at-fault party through their insurer.
If you don't protect your right to sue, recovering the money you need for current and future medical care, income losses, and other damages can be almost impossible. This is why meeting the applicable time limits in a Nevada truck collision lawsuit is essential.
Click to contact our personal injury lawyers today
How Can a Nevada Truck Accident Attorney Help With My Case?
When a Nevada truck accident lawyer takes on a crash case, they aim to recover fair compensation for their client based on their related expenses and losses. Pursuing fair compensation requires them to develop a strong case, protect the client's rights, and negotiate with the insurance carrier or take the case to trial.
One key part of this process is meeting all applicable deadlines. In addition to this, your attorney can:
Answer any questions you have about your case 

Protect your rights throughout the process

Manage all communication related to the case

Investigate what occurred and gather evidence

Identify the liable party or parties

Value your accident-related expenses and losses

File an insurance claim and demand fair compensation

Negotiate with the trucking company or its insurance company

Represent your best interests at trial if necessary
If necessary, your Nevada truck accident lawyer can prepare and file the lawsuit in the appropriate county's civil court. This could encourage a higher settlement offer from the insurer or be the first step in litigating the case and receiving a verdict in your favor.
Complete a Free Case Evaluation form now
Discuss Your Case With Our Truck Accident Attorneys for Free
At Van Law, our Las Vegas truck accident attorneys represent clients hurt in Nevada collisions. We know how to build these cases and recover fair compensation for our clients within the necessary timelines. Our award-winning law firm has proven our dedication to our clients time and time again, and it shows in our case results. Let us be a powerful advocate for your truck accident compensation, so have time to simply heal.
Let us review your case with you for free. Contact us now to get started.
Client Testimonials
These guys are amazing. Helped me throughout the process. Always there when I need help. Inititailly called a law firm (the one that has lots of ads on the radio), but they declined my case. Van Law Firm accepted my case without a second thought! Kudos to Daniel, my case manager, and Amanda who expedited my payment process. Highly recommended.
Milby Mags
Got in an accident at the beginning of the year and they have been awesome, especially with it being my first accident and me being like this. They have been very communicated, stayed in contact with me the whole time, giving me updates when there were any and even when there weren't and answered any question I had. I would recommend them to anyone. Everyone I have talked to there has been very friendly. I would give them a 10 out of 10.
Ethan Gullet
They made sure that my insurance company covered what I paid for them to which included the gap for my car that was totaled. My medical costs were taken care of and reduced substantially so I was able to get more on my settlement. My case manager, Will Garcia, was always helpful in assisting me and answering any questions I had. They really did an amazing job with my case. I would definitely recommend them to anyone in need of this type of legal help. Most lawyers do not help you with the recovery of the car and rental etc. They are amazing.
Teresa Cuthbertson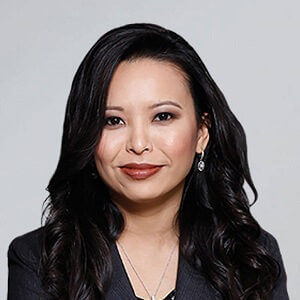 Have you been injured? We can help.
Fill out the form below, and we will get back to you very soon.