As consumers, whenever we purchase a product like a car or medication, we have the right to expect the manufacturer took the requisite precautions to ensure their product is safe. When that doesn't happen, consumers can suffer grave harm. If you were injured due to a faulty product, you are not alone. A mass torts lawyer can help you hold the negligent product manufacturer accountable for damages.
Being injured after using a consumer product can make you feel alone. But the truth is that defective consumer products like bad medicine injure people like you every day. When that happens, you and the other victims could seek justice through a mass torts case. Van Law Firm's dedicated mass torts team wants to help you and other victims get the compensation you deserve.
What Is a Mass Torts Case?
When a big company like a drug manufacturer or automaker releases a defective product on an unsuspecting public, the result is usually extreme damages for large swaths of victims. Although all these victims may not have the same losses, their original injuries were all caused by use of the same defective product. A mass torts case groups these victims together to demand damages from the product maker.
It should be noted that a mass torts case is not the same as a class action suit. Both types of cases involve multiple plaintiffs holding product makers accountable for defective products. Mass torts cases differ from class action suits in several important ways. In a class action case, the plaintiffs' damages are so similar that the proceeds of any verdict or settlement is split evenly among all the injured parties. However, the damages in mass torts cases vary between the plaintiffs.
Therefore, a mass torts lawyer makes a specific and unique case against the product maker on behalf of each plaintiff. Because of this, the amount of any damages awarded will be allocated based on individual economic and non-economic damages. The same thing will apply to the other plaintiffs.
Let us evaluate your situation and determine the best path to take to help you achieve your goals. Give our auto injury attorneys a call today at (360) 200-0000.
For a free legal consultation with a mass torts lawyer serving Nationwide, call (725) 900-9000
What Defective Products Lead to Mass Torts Cases?
Any defective consumer product can lead to a mass torts case if those defects cause widespread injury or loss. In addition to defective consumer products, long-term proximity or exposure to toxic environments (e.g., asbestos in a workplace or leaching chemicals into a water supply) or defective medicine (e.g., aspirin, blood pressure medication) also commonly lead to mass torts cases.
Nationwide Mass Torts Lawyer Near Me (725) 900-9000
Mass Torts Lawyers from Van Law
Mass torts cases can be complicated. They almost always involve a company that knows full well that losing a mass torts case will cost them millions in damages and result in one of their best-selling products having a ruined reputation in the public eye.
Almost any company facing this kind of a threat will fight to the very end to avoid liability. Van Law Firm understands this. We have experience fighting for victims' rights in mass torts cases. Currently, our firm represents clients in one of America's largest mass torts cases: The Zantac Case.
Click to contact our Practice Areas today
The Zantac Recall
Zantac is a heartburn and antacid medication that was available over the counter for years. It was one of the most popular prescription drugs in the country until several studies found that Zantac's active ingredient, ranitidine, was an unstable compound. When this compound breaks down, it transforms into NDMA, which the World Health Organization (WHO) has identified as highly carcinogenic.
All the time that Zantac users were treating their heartburn and upset stomachs, they were ingesting a substance that potentially causes several different types of cancers, including:
Liver cancer
Prostate cancer
Stomach cancer
Testicular cancer
Brain cancer
Bladder cancer
Kidney cancer
Breast cancer
Throat cancer
Lung cancer (for non-smokers)
Accordingly, the FDA issued a Zantac recall in April 2020. Zantac had already been on the market since 1983 by the time of that recall. There were thousands of potential victims by then. The mass torts attorneys at Van Law Firm are proud to represent victims of Zantac. If you think you may be one of them, please contact our office to discuss your case at no cost.
Complete a Free Case Evaluation form now
What Are the Damages in a Mass Torts Case?
Mass torts and product liability cases can cause an incredible amount of damage for the victims. The medical bills from treating victims in a product liability case like Zantac can reach the hundreds of thousands or even millions of dollars. Additionally, victims may not be able to work for an extended period while being treated. All these financial losses meet the legal requirements for recoverable damages in a mass torts case.
Being a victim of a faulty product and undergoing the required medical treatment almost always causes unimaginable stress, mental anguish, and/or pain and suffering. Although there is not a hard "dollar amount" for this, you are entitled to compensation for these "non-economic damages." Our mass torts attorneys will seek the maximum amount of economic and non-economic damages for all the clients we represent in mass torts cases.
What Damages Will You Receive in a Mass Torts Case?
The first thing to understand about damages in a mass torts case is that you can only collect them if your attorney can win the case. While we can't guarantee an outcome, we can promise you that the mass torts attorneys with our firm will do everything we can to achieve a winning outcome for you.
With that said, the damages in a mass torts case can vary widely between plaintiffs.
Your medical bills, lost wages, and pain and suffering in a product liability or mass torts case will be completely unique compared to those of the other victims. To get the best estimate on the potential value of your case, contact us. We speak several languages, and we can do a home visit if necessary. Remember, the mass torts attorneys at Van Law Firm are here to help.
Are Mass Torts Attorneys Expensive?
The question of our legal fees is usually foremost in mind for many of our clients. Considering that many of them are already buckling under medical bills and lost wages, this is perfectly understandable. However, the attorneys at Van Law are here to help our clients by holding negligent product makers responsible in mass torts cases.
We take mass torts cases on a contingency arrangement. That means you don't pay us unless our mass torts attorneys get a win in court or collect a settlement in your case. So, now that you know you don't have to worry about our fees, there is nothing holding you back from calling us. The mass torts team at Van Law Firm wants to fight for you. Just reach out to us.
Call Today for Your Free Consultation
Call our firm now to get connected with our legal team. Your case consultation with a team member is free. Van Law Firm is ready to protect your rights.
No obligation consultations are always free.
Let us help you!

Call Now: (360) 200-0000

We are available 24/7
Client Testimonials
These guys are amazing. Helped me throughout the process. Always there when I need help. Inititailly called a law firm (the one that has lots of ads on the radio), but they declined my case. Van Law Firm accepted my case without a second thought! Kudos to Daniel, my case manager, and Amanda who expedited my payment process. Highly recommended.
Milby Mags
Got in an accident at the beginning of the year and they have been awesome, especially with it being my first accident and me being like this. They have been very communicated, stayed in contact with me the whole time, giving me updates when there were any and even when there weren't and answered any question I had. I would recommend them to anyone. Everyone I have talked to there has been very friendly. I would give them a 10 out of 10.
Ethan Gullet
They made sure that my insurance company covered what I paid for them to which included the gap for my car that was totaled. My medical costs were taken care of and reduced substantially so I was able to get more on my settlement. My case manager, Will Garcia, was always helpful in assisting me and answering any questions I had. They really did an amazing job with my case. I would definitely recommend them to anyone in need of this type of legal help. Most lawyers do not help you with the recovery of the car and rental etc. They are amazing.
Teresa Cuthbertson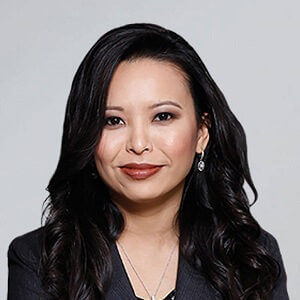 Have you been injured? We can help.
Fill out the form below, and we will get back to you very soon.