What Are EzriCare Eye Drops?
EzriCare Eye Drop is a readily available product used to alleviate dry eyes, often found at popular retailers like Walmart or Amazon. These artificial tears have been the subject of legal action, with both Walmart and Amazon potentially being involved. Dry eyes are a common issue caused by insufficient tear production.
The key ingredient in EzriCare Eye Drops is carboxymethylcellulose sodium, which acts as a lubricant to relieve dry eye symptoms by moisturizing the eyes. This ingredient is commonly used in other over-the-counter eye drops for the same purpose.
The efficacy of these drops is notable. The lubricating properties of carboxymethylcellulose sodium help soothe the eyes and create a protective barrier against further irritation. This can effectively reduce symptoms like itching, burning, and stinging, leading to an overall improvement in eye comfort.
Previously, EzriCare Eye Drops were considered safe and widely trusted. However, recent events have raised concerns and prompted a reassessment of their usage.
EzriCare Recall for Pseudomonas Aeruginosa
On January 20, 20023, the CDA shared findings from an investigation regarding a series of infections resistant to bacteria that were connected to the usage of EzriCare Artificial Tears. 
The CDC has identified reported cases of Pseudomonas aeruginosa infections in various states, including California, Florida, New York, Texas, Colorado, Connecticut, New Jersey, New Mexico, Nevada, Utah, and Washington.
Instances of patients developing eye infections have been reported, and unfortunately, one person has lost their life while at least three individuals have experienced blindness in one eye. Other victims have suffered from respiratory and urinary tract infections. There has been at least one reported fatality.
What Is Pseudomonas Aeruginosa?
Pseudomonas aeruginosa is a hazardous bacterium that is frequently present in soil, water, and various other surroundings. It flourishes in watery environments, making the eyes particularly susceptible to its attacks.
This bacterium can survive and thrive not only in typical atmospheric conditions but also in low-oxygen environments, allowing it to inhabit both natural and artificial settings. Its adaptability poses a significant threat, as it can colonize and infect compromised human tissue or individuals with weakened immune systems.
Pseudomonas aeruginosa possesses a distinctive ability to create biofilms, which are communities of bacteria that adhere to surfaces and form a protective matrix consisting of polysaccharides, proteins, and extracellular DNA. This enables the bacteria to elude the host's immune system and withstand the effects of antibiotics.
What is concerning about P. aeruginosa is its resistance to multiple drugs, making it challenging for doctors to effectively treat infections caused by this bacterium. It employs various alarming mechanisms to develop resistance against antibiotics, including the production of enzymes that neutralize the drugs, the active pumping of drugs out of the cell, and the alteration of the drug's target site, rendering it ineffective.
EzirCare Timeline
June 5, 2023: 
There have been 14 lawsuits filed in federal courts by individuals who have suffered injuries resulting from the use of contaminated EzriCare eye drops. These cases are currently pending in 7 different federal districts.
May 23, 2023: 
The CDC has reported a total of 81 registered cases of infections in 18 states caused by the recalled Artificial Tears eye drops. The outbreak has been associated with four deaths resulting from severe infections. In four other instances, patients required eye removal surgery.
April 8, 2023: 
The FDA safety investigators released a report presenting unfavorable evidence against the defendants in the eye drops lawsuit.
March 22, 2023: 
Another lawsuit related to artificial tears was filed in Florida by a man who experienced vision loss in one eye.
February 14, 2023: 
The first civil lawsuit, a class action asserting consumer fraud claims related to the sale of contaminated EzriCare Artificial Tears eye drops, was filed in federal court on February 14, 2023. 
February 7, 2023: 
Global Pharma, the Indian company manufacturing EzriCare Artificial Tears eye drops, announces a national recall of all EzriCare eye drops in the U.S. 
February 1, 2023: 
EzriCare issued a public statement acknowledging contact with FDA and CDC officials regarding potential eye drop contamination. The statement assured that EzriCare had taken action to halt further distribution or sale of the affected eye drops.
Why Choose Van Law Firm
Navigating the complexities of the legal process, especially when dealing with an injury, can be challenging. At Van Law, we understand the difficulties you face during this time. We empathize with your situation and ensure that your lawsuit progresses smoothly.
Our skilled attorneys specialize in handling personal injury claims and possess extensive experience in cases similar to yours. Since establishing our firm in 2016, our team has successfully resolved personal injury claims amounting to over $300 million.
We are committed to ensuring that you receive the full compensation you deserve. Please don't hesitate to contact us by phone for a complimentary consultation or engage in a 24/7 chat through our website.
Client Testimonials
These guys are amazing. Helped me throughout the process. Always there when I need help. Inititailly called a law firm (the one that has lots of ads on the radio), but they declined my case. Van Law Firm accepted my case without a second thought! Kudos to Daniel, my case manager, and Amanda who expedited my payment process. Highly recommended.
Milby Mags
Got in an accident at the beginning of the year and they have been awesome, especially with it being my first accident and me being like this. They have been very communicated, stayed in contact with me the whole time, giving me updates when there were any and even when there weren't and answered any question I had. I would recommend them to anyone. Everyone I have talked to there has been very friendly. I would give them a 10 out of 10.
Ethan Gullet
They made sure that my insurance company covered what I paid for them to which included the gap for my car that was totaled. My medical costs were taken care of and reduced substantially so I was able to get more on my settlement. My case manager, Will Garcia, was always helpful in assisting me and answering any questions I had. They really did an amazing job with my case. I would definitely recommend them to anyone in need of this type of legal help. Most lawyers do not help you with the recovery of the car and rental etc. They are amazing.
Teresa Cuthbertson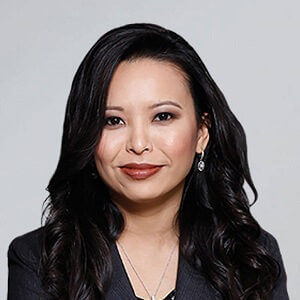 Have you been injured? We can help.
Fill out the form below, and we will get back to you very soon.